Sons Of Anarchy: Opie's Death Felt Like 'The Beginning Of The End' For The Cast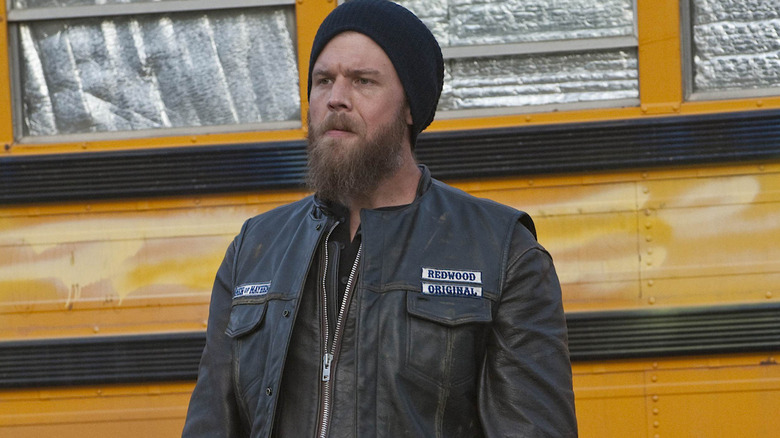 FX
One very real stress that fans of long-running dramatic TV series face is that they may, at any moment, lose a character forever. A main cast member might be killed off during any episode of a series. Fans of shows like FX's "Sons of Anarchy" know that this very tactic is partly what kept them on the edge of their seat. But what many may not think about is how the actors themselves actually get affected by a character's death. After all, this person is someone they've been working with day in and day out for an extended period of time, so there are real emotions involved. That was a moment that the actors who made up SAMCRO had to face when one of their castmates shot his final scene on "Sons of Anarchy."
In Season 5, fans were sideswiped by the devastating death of Opie (Ryan Hurst) and apparently the show's cast had a similar reaction. Back when several of the actors spoke at Fan Expo Canada, a member of the audience asked how the "Sons of Anarchy" cast reacted when they learned about Opie's upcoming murder. "I think for all of us, we've said it before, it was the beginning of the end," said Theo Rossi, who played Juan Carlos "Juice" Ortiz. "It just felt like this is not forever, oh, this ends." 
Rossi couldn't be any more correct in his initial reaction, as both fans and cast experienced one main character death after another, from Opie's demise all the way to the very last scene of the series.
Opie's death was just the start of SOA loses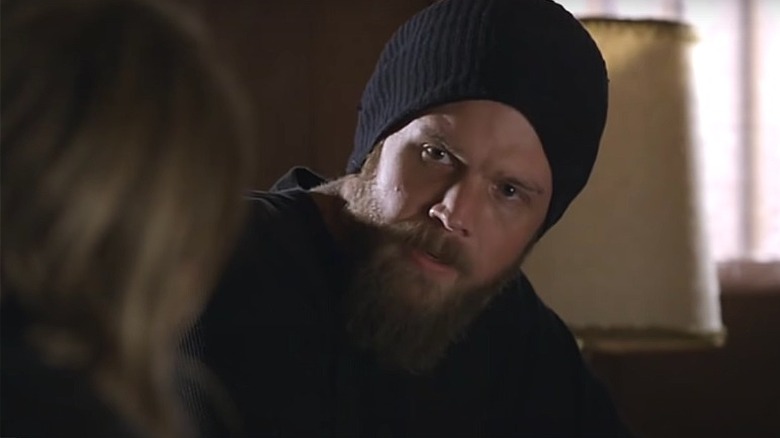 FX
The cast of "Sons of Anarchy" must have felt a wide spectrum of emotions when they learned of Ryan Hurst's character, Opie, being killed off, and when they had to film the scene itself. On the Fan Expo Canada panel, Emilio Rivera, who played Marcus Alvarez, said he felt actual loss afterward but was better when he got back to real life. "Two weeks later him and his wife and me and my wife ... we all got together and saw a movie and I felt better again," he said."I knew he was alive." But fans of the show didn't get to have that same reconciliation as they had to live with the permanent departure of one of their favorite characters.
The death scene itself is as brutal as it is devastating. The plotline leads to Jax (Charlie Hunnam) choosing to sacrifice himself to make peace with a rival criminal organization. However, Opie beats him to the punch, eventually taking a fatal blow to the head. Theo Rossi went on to explain to the crowd that after that scene was shot, the cast went from a tight-knit ensemble to one that was dwindling exponentially. "And it went really fast after he died," Rossi explained. "Before it felt like forever." 
Of course, all good things eventually come to an end and that's especially true with dramatic TV series. Fans can take solace in knowing that the actors, themselves, often share the same emotional reaction.