The 7 Best And 7 Worst Movie To TV Reboots Ever Made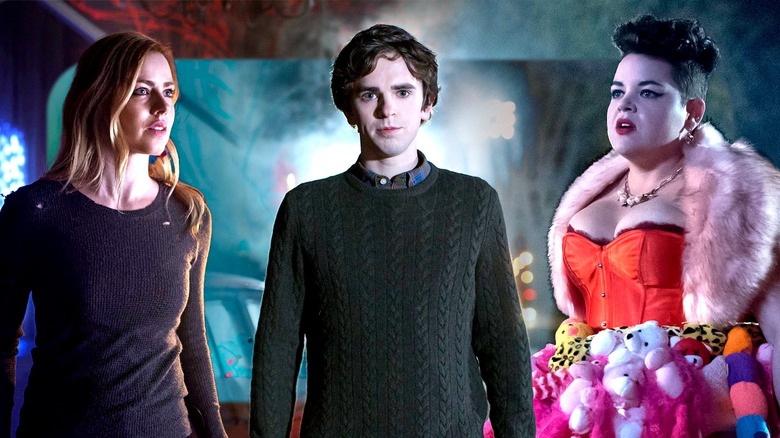 Static Media
With a need to crank out dozens of shows every year, TV networks often look to the big screen to find their next big hit, hoping to convince theater-goers to continue watching in their living rooms. Over the years, in fact, plenty of popular shows actually have their origins in the movies, from "Gidget" and "Flipper" in the 1960s to HBO's "Westworld" more recently. Many such TV adaptations have managed to forge their own identities while remaining faithful to the essence of the original movies they're based on and become just as popular in their own right.
Of course, not all TV adaptations are winners, and there have been plenty of TV remakes of hit movies that have failed to capture the magic of the original and fallen flat as a result. Whether because their concepts just didn't seem to work as a weekly series or because the creators didn't seem to understand what made the films so special, these watered-down were savaged by critics while failing to find an audience and were quickly canceled. 
So which ones are the finest TV adaptations of feature films, and which ones are at the bottom of the barrel? Scroll on to find out as we explore the best and worst movie-to-TV reboots ever made.
Best: 12 Monkeys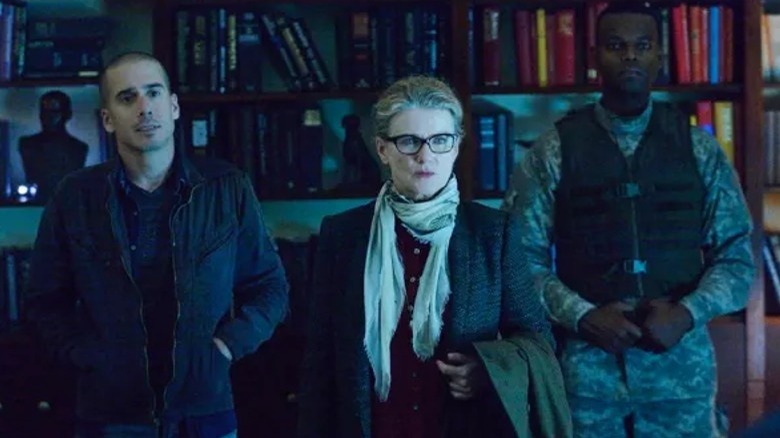 SyFy
Perhaps one of the most under-appreciated sci-fi series' of the 2010s, "12 Monkeys" arrived in 2015. Adapted from the 1995 cult classic film helmed by director Terry Gilliam, the series reinvented the story of James Cole (Aaron Stanford), who is sent back in time from a post-apocalyptic future to find the source of a deadly plague. Expanding on the original film's fairly streamlined story, the Syfy original series explores two parallel times, one in the 2010s and the other in the 2040s. 
As Cole attempts to thwart a deadly plot by a mysterious terrorist organization known as the Army of the 12 Monkeys he makes allies in the past that include virologist Cassandra Railly (Amanda Schull) and troubled genius Jennifer Goines (Emily Hampshire). Meanwhile, in between trips back and forth through time, Cole allies with José (Kirk Acevedo) in a battle for the fate of humankind in the future.
Though "12 Monkeys" wasn't as impressive on its debut, it quickly grew into a brilliant, mind-bending four-season series that stands up against the best in the genre. Receiving rave reviews in its later seasons, the series somehow manages to use the original film as the genesis for a trippy, explosive adventure that should be required viewing for fans of sci-fi television. 
Worst: Dirty Dancing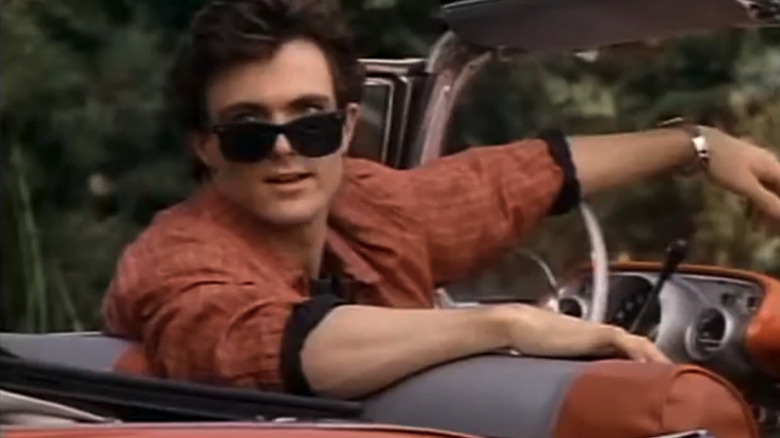 CBS
"Dirty Dancing" was a massive hit when it landed in theaters in 1987, evenutally earning over $200 million in theaters, which was particularly stunning for a low-budget border-line erotic drama. Starring sex symbol Patrick Swayze and rising star Jennifer Grey, the film is set in the 1960s and tells the story of Frances "Baby" Houseman (Grey), who falls in love with aloof dance instructor Johnny Castle (Swayze) over a lonely summer. With its massive box office haul, the studio rushed out a TV series adaptation just a year later, starring Patrick Cassidy and a young Melora Hardin.
On network TV, however, the series is robbed of its steamy romance, with only the slightest hint of anything remotely suggestive. Without the fiery romance, the story becomes a standard period drama that sometimes borders on a sitcom. Not only are some of the fundamentals of the story's tone shifted, but because it was an ongoing TV series, the romance was more of a will-they won't-they instead of a whirlwind affair. As a result, it only barely resembles the movie and lacks just about everything that made the big-screen version so appealing. 
In the end, "Dirty Dancing" the TV show could barely muster up a mambo and released just 11 episodes.
Best: M*A*S*H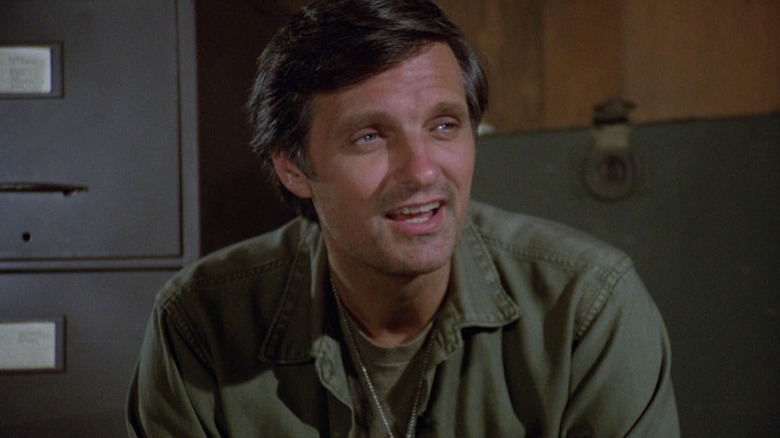 CBS
Based on a novel about a group of army doctors, "M*A*S*H" hit theaters in 1970 and earned five Oscar nominations including best picture and best director, while taking home a trophy for best adapted screenplay. A sardonic look at life during the conflict in Korea, its powerful anti-war message resonated with many. Two years after its release, the series came to the small screen. 
Debuting in 1972, the TV version replaced almost the entire main cast. Wildly popular, the series was one of the most beloved shows of its era, regularly earning solid ratings and making waves for its controversial subject matter. The series addressed the harsh realities faced by soldiers in wartime while offering a stinging rebuke of the Vietnam War. Mixing humor and heart, the series was a wry black comedy and has been rightfully hailed as one of the best TV shows of all time.
Running well into the 1980s, the series was a cultural landmark that helped reshape television, capped off by one of the most-viewed series' finales in history. It was later followed by a pair of spin-offs, "Trapper John, M.D." and "AfterMASH," though neither was quite as successful as the original.
Worst: Uncle Buck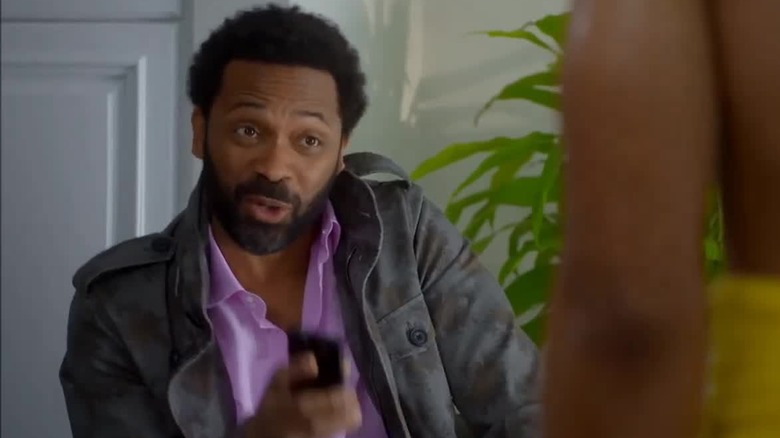 ABC
An icon of '80s comedy, director John Hughes is responsible for a slew of teen comedy classics (including more than one on this list). In 1989, he helmed a family film starring comedian John Candy, and newcomer Macaulay Culkin, called "Uncle Buck." The film has a pair of suburban parents leaving town unexpectedly, which means they are forced to turn to the loutish Uncle Buck to watch the kids. He's a loud-mouthed, hard-drinking oaf, but over the course of the story changes his ways to patch up his complicated relationship.
The film became a TV series in 1990, and it wasn't very good, but more than 25 years later, it returned to the small screen again, and this time it was truly terrible. The series stars Mike Epps as Buck Russell, who is less a likable slob and more just an ill-mannered jerk who becomes family caretaker when his brother and sister-in-law relocate nearby. Reviews were unkind, to say the least, with Variety calling it neither "relatable or human enough to encourage the viewer to invest." Thankfully, it was put out of its misery even faster than the 1990 version, closing out after a measly eight episodes.
Best: Hannibal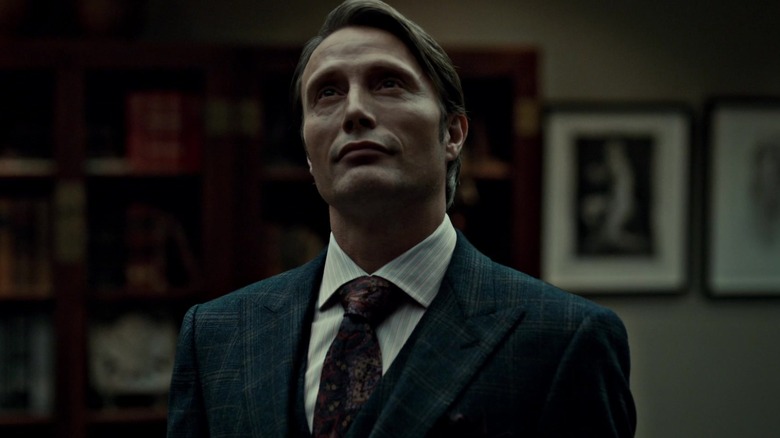 NBC
Though the first film to feature serial killer Hannibal Lecter was "Manhunter" in 1986, it was 1991's "Silence of the Lambs" that made him one of cinema's greatest villains. Thanks to a pitch-perfect performance by Anthony Hopkins, Lecter returned in a sequel in 2001, and the story that served as the basis for "Manhunter" would be remade a year later as "Red Dragon." The story of Lector was eventually rebooted for television, reimagining the entire saga from the ground up as the critically acclaimed series "Hannibal" in 2013.
Starring Danish actor Mads Mikkelsen as Lector, the series centers on FBI agent Will Graham (Hugh Dancy), who is brought in by senior agent Jack Crawford (Laurence Fishburne) to help track a serial killer. Graham receives unexpected help from forensic psychiatrist Hannibal Lecter, a brilliant and renowned doctor who secretly moonlights as a cannibalistic killer. At the core of the series is the troubling relationship between Lecter and Graham, as the mad doctor becomes obsessed with the troubled agent.
With an all-star cast that also included Gillian Anderson, Eddie Izzard, and Cynthia Nixon, "Hannibal" pushed the envelope in terms of acceptable TV content. Filled with visceral imagery and disturbing themes, it wowed audiences and critics but sadly only lasted three seasons. Still, as they expressed in an interview with PRIDE, the show's creators remain hopeful of reviving the series for another go.
Worst: Rush Hour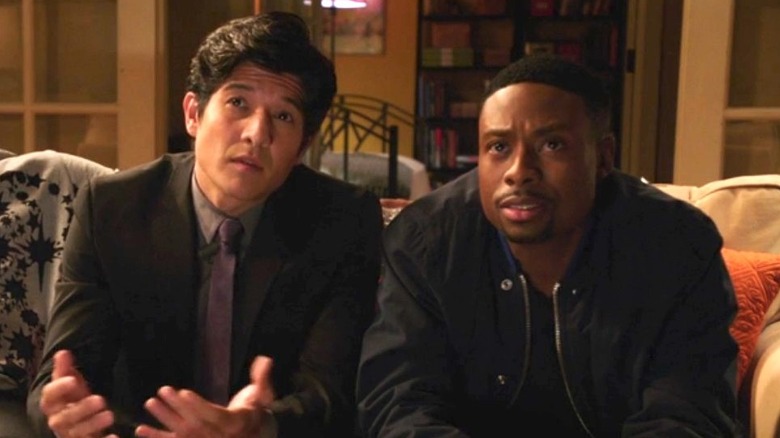 CBS
As Hong Kong cinema began invading Hollywood in the 1990s, superstar Jackie Chan became a bonafide action hero, and someone had the stroke of genius to pair him with comedian Chris Tucker for the 1998 buddy cop comedy "Rush Hour." The film begins when the daughter of a Chinese dignitary is kidnapped while visiting Los Angeles, forcing LAPD officer James Carter (Tucker) to team up with Hong Kong detective Inspector Lee (Chan). One of the best action-comedies ever, "Rush Hour" spawned a pair of sequels and eventually a TV reboot in 2016.
Inexplicably revived almost a decade after the final film in the series, "Rush Hour" the TV show was more of an ordinary police procedural. The series opens with the wisecracking Carter (Justin Hires) reluctantly teaming up with stoic foreign agent Lee (Jon Foo) when a stash of terracotta statues is stolen in Los Angeles. At the end of the episode, Lee sticks around, and the next 12 episodes see the mismatched pair tackle everything from bank heists to murders and missing persons. 
"Rush Hour" as a TV show seems to have been intended as a comedic version of "Law & Order." However, while the film's main appeal was the performances of Chan and Tucker and their impeccable chemistry, all the series gets is a pair of actors who seem way out of their depth.
Best: The Odd Couple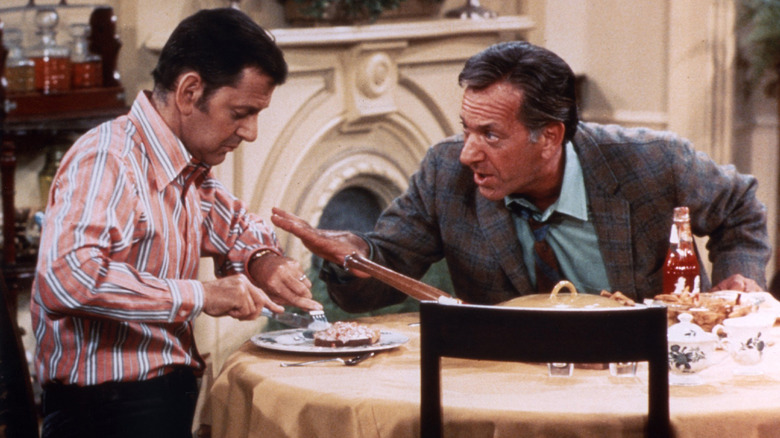 United Archives/Getty Images
Based on a play by Neil Simon, "The Odd Couple" is a 1968 comedy that paired Walter Matthau with Jack Lemmon, who would go on to become one of Hollywood's most iconic comedy duos. The film revolves around two divorced men who become roommates and the misadventures that result. Matthau and Lemmon give the performances of their career as the snarky, boorish Felix and the high-strung neat freak Oscar, which was enough to get it rave reviews and a pair of Academy Award nominations. In 1970, it was adapted into a TV sitcom, and it didn't just live up to the film — it arguably surpassed it.
Laying the groundwork for the mismatched roommates trope that became a TV staple, actors Tony Randall and Jack Klugman slipped effortlessly into the roles of uptight Felix and laid-back Oscar. One could argue they became even more iconic than Matthau and Lemmon, considering the fact that both actors took home Emmy Awards for their performances during its five-year run. Ranked by Rolling Stone as one of the best sitcoms of all time, "The Odd Couple" was remade twice more on the small screen, with "The New Odd Couple" in 1982 and Matthew Perry's 2015 remake, though neither can hold a candle to the original. 
Worst: Bill & Ted's Excellent Adventures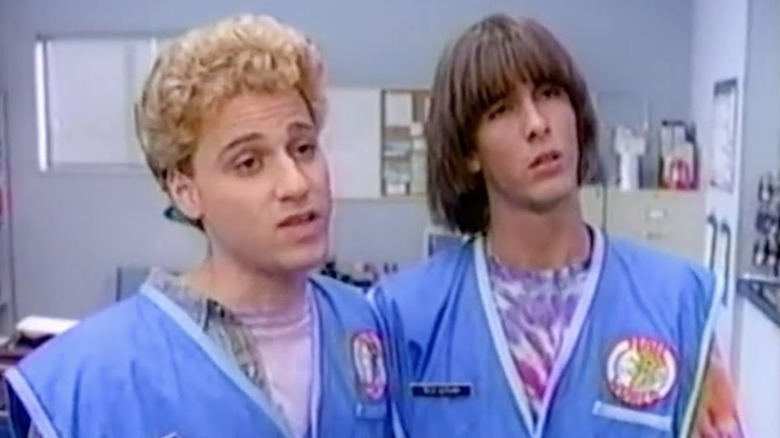 Fox
"Bill & Ted's Excellent Adventure" was a 1989 sci-fi comedy starring Alex Winter, George Carlin, and Keanu Reeves. In it, we meet a sage from the future (Carlin) who helps a pair of high school misfits (Winters and Reeves) travel into the past to complete an important school project. It was a truly out-of-this-world romp, and following a Saturday morning cartoon version and a big-screen sequel, a live-action TV spin-off hit the airwaves in 1992.
With a time machine that looks like a phone booth, it must have seemed like a natural fit for a weekly series that could see the two California slackers flitting back and forth through history. Unfortunately, none of the movie's cast returned, and the results are not nearly as fun as the films on which they're based. 
Most importantly, it was really Winters, Reeves, and Carlin who made the films so good, and without them, there's just not much there. The trio's replacements have none of the charms of their big-screen counterparts, and instead of coming across as lovable or charming, Bill and Ted just seem downright stupid. In the end, the show was a total disaster, and it didn't return for a second season.
Best: Chucky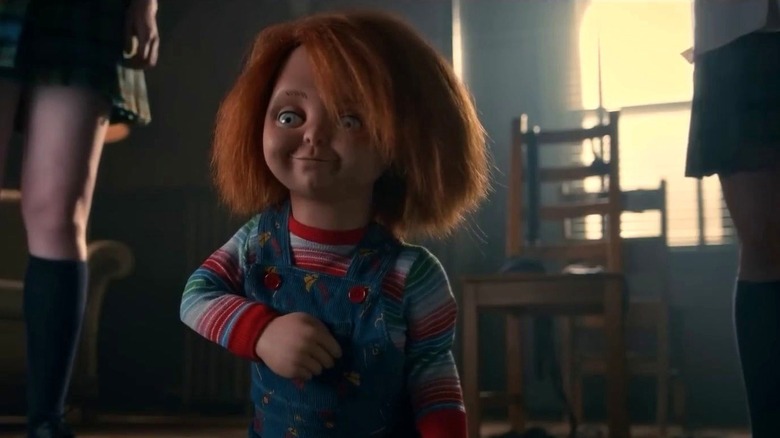 Syfy
When it comes to remakes of horror classics on TV, results have been hit or miss. But if you're looking for the best, it's probably "Chucky" from 2021, a soft reboot of the "Child's Play" films that also serves as a follow-up to those big-screen installments. While the films received a big screen reboot just two years before, the series opted to return to the original film's story. "Chucky" brings back Brad Dourif as the voice of the sinister doll Chucky, who is inhabited by the soul of a serial killer.
Though in continuity with the seven earlier feature films, the series feels like a fresh start, with the doll coming into the possession of a middle schooler named Jake Wheeler (Zackary Arthur) when he discovers it at a local yard sale. Soon, the demonic doll begins to torment Jake and his friends with murderous intent. However, the series does much more than serve as a small screen slasher, as it explores in flashback the serial killer Charles Lee Ray, whose soul possesses the Chucky doll. 
A fresh spin on an old classic, "Chucky" weaves together reboot and sequel vibes to deliver something that satisfies audiences old and new, with enough kills and scares to have audiences bailing for the blankets. 
Worst: Ferris Bueller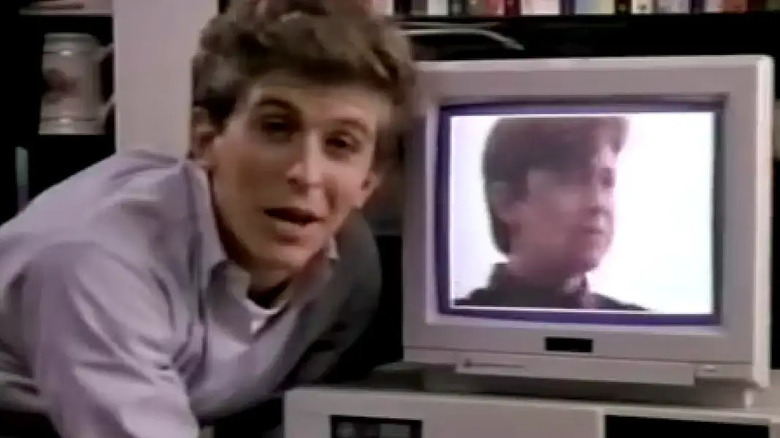 NBC
The other John Hughes classic on our list, "Ferris Bueller's Day Off" stars Matthew Broderick as a rich suburban teen who gets up to trouble while skipping school. Along with his best friend Cameron (Alan Ruck) and his girlfriend Sloane (Mia Sara), Ferris fakes being sick, goes on a series of madcap adventures, and becomes a local folk hero all in one day. Meanwhile, his bitter sister Jeanie (Jennifer Grey) and school Principal Rooney (Jeffrey Jones) try to expose him as a fraud. 
Wildly popular on its release in 1986, it came to TV a few years later as the simply titled "Ferris Bueller." Charlie Schlatter replaced Broderick in the title role, while Brandon Douglas and Ami Dolenz filled in as Cameron and Sloane, and newcomer Jennifer Aniston played sister Jeannie. Though the series did boast some clever meta humor, breaking the fourth wall and even acknowledging that it was a TV spin-off, "Ferris Bueller" just can't measure up. The cast isn't nearly as good, the sitcom tone doesn't work, and to make matters worse, the similarly themed — and much better — "Parker Lewis Can't Lose" debuted at the exact same time.
Best: Friday Night Lights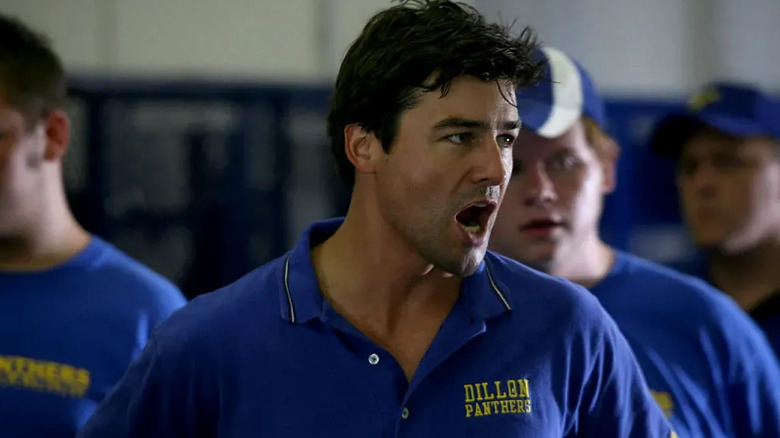 NBC
One of the best sports movies ever made, "Friday Night Lights" was a 2004 drama about a high school football team in Odessa, Texas, that has become the center of their community. Their quest to win, however, takes a hit when their best player (Derek Luke) is injured in the season opener. A film that defies expectations of the genre, "Friday Night Lights" was praised for its heartfelt drama that explored the personal cost of obsession on the field. In 2006, the story came to television.
Moving the story to television, the film's producer Peter Berg oversaw the show too, and with more room for exposition he is able to further explore the characters and their interpersonal relationships. This time, the action is set in the fictional Texas town of Dillon, where coach Eric Taylor (Kyle Chandler) struggles to maintain his job on the field and his life at home with his wife Tami (Connie Britton) and his daughter Julie (Aimee Teegarden). The show also puts a greater focus on the players themselves, with the story of quarterback Jason (Scott Porter), who is forced to deal with a life-altering injury.
Running for five seasons, "Friday Night Light" might be even better than the film. The show was nominated for an impressive 13 Emmy Awards, with Chandler taking home an award for his lead performance.
Worst: Heathers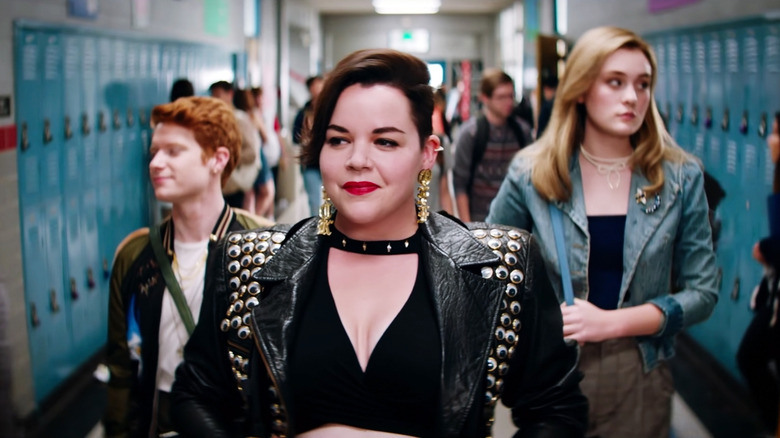 Paramount Network
Teen dramas were rarely as good as "Heathers," an '80s cult favorite starring Christian Slater, Winona Ryder, and Shannen Doherty. The film follows school life at Westerburg High, where shy teen Veronica Sawyer (Ryder) befriends moody newcomer Jason Dean (Slater) to get revenge against a group of popular girls who all happen to be named Heather. A bleak, mean-spirited black comedy, "Heathers" dealt with bullying and peer pressure among teenage girls and became an instant classic. Somehow, 30 years later, it got a TV remake.
"Heathers" the TV series updates the setting to the modern day, with the popular girls using social media to prop up their popularity. Veronica (Grace Victoria Cox) hates them for their phoniness, despises her own inadequacies, and despairs at the thought of being left behind. Before long, Veronica meets cynical student J.D. (James Scully), and the two form an unconventional friendship that sees them blurring the lines between good and evil.
Though the dark comedy of "Heathers" may have been better suited to the 2010s than the 1980s, it also meant it was far less edgy and is so awkwardly over-the-top that it borders on cringey. However, critics found even more problems with the show's mixed messages, awkward social commentary, and storylines that critics like The Daily Beast found borderline bigoted.
Best: Bates Motel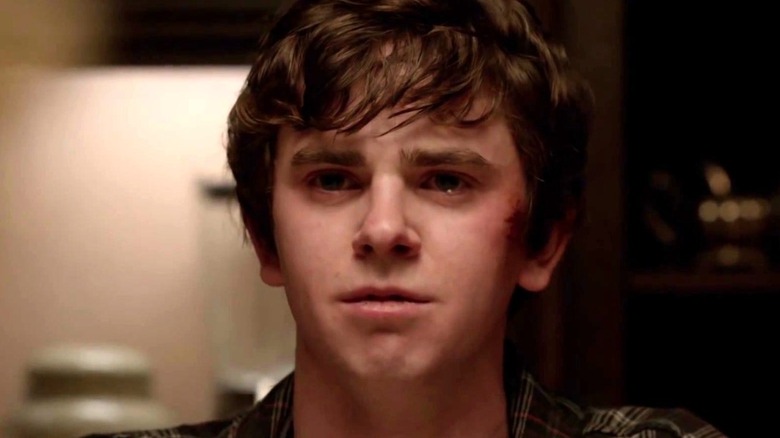 A&E
When it comes to suspense, Alfred Hitchcock is king, and one of his most celebrated films remains "Psycho." The seminal 1960 thriller starred Janet Leigh as Marion Crane, a young woman on the run after stealing a large sum of cash from her boss. After checking into a roadside motel, however, Crane encounters the enigmatic Norman Bates (Anthony Perkins), whose life is controlled by his obsessive and mysterious mother. Following a string of sequels, and a failed television movie remake, a TV reboot titled "Bates Motel" arrived in 2013.
Part prequel and part remake, "Bates Motel" stars Freddie Highmore as a young Norman Bates, whose strange and complicated relationship with his domineering mother anchors the series. However, when his mother Norma (Vera Farmiga) is forced to murder a man in self-defense, the already disturbed Norman begins to lose his grip on his sanity. As they fight to keep their crime from being discovered, Norman's mental state spirals and their situation spins hopelessly out of control.
Captivating from beginning to end, the series included a remake of the original film in its final season. While trying to match a masterpiece like "Psycho" and the genius of Hitchcock may seem like a fool's errand, "Bates Motel" gives it a go, and the result was one of the best prequel shows in the history of television.
Worst: Taken
If you didn't realize that the Liam Neeson revenge thriller "Taken" had been adapted into an ongoing TV series, you're not alone. The original movie, released in 2008, focused on a former CIA agent named Bryan Mills (Neeson) who must go on a blood-soaked quest to find his daughter when she's kidnapped by a group of foreign criminals. An unexpected smash hit, "Taken" kickstarted a franchise, with Neeson reprising his role as Mills in two sequels, the last one arriving in 2014. Though the films have never been critical darlings, they were popular enough to earn a TV remake, which began its run in 2017.
Though the series is not continuity with the film series, it's not quite a remake, instead starting over Bryan Mills' (Clive Standen) story entirely, beginning during his younger days. However, rather than being a period piece set in the '80s, the series takes place in the present day and shows Mills faced with the brutal death of his sister at the hands of a group of terrorists and dead set on getting revenge. With an overly convoluted story that feels almost nothing like the movies that inspired it, "Taken" doesn't measure up to what was already just a run-of-the-mill action franchise.