Short-Lived TV Remakes You Totally Forgot About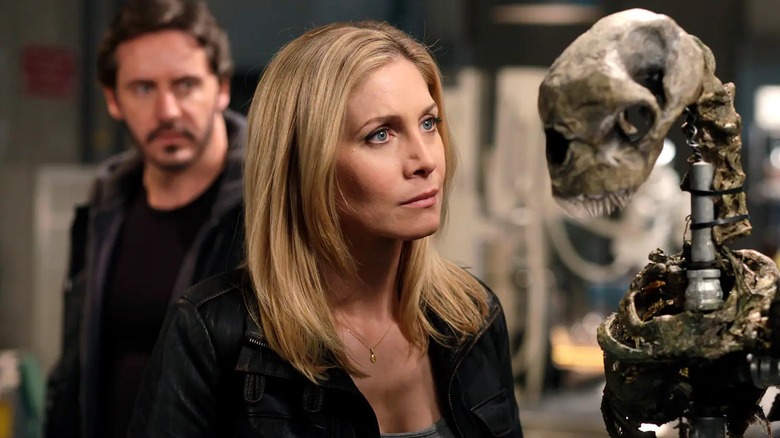 ABC
The revival of an old classic is something we've all become accustomed to seeing on TV these days. In fact, they've become so common that we almost take them for granted. When a new remake comes along, we may not even realize that it's a nostalgic callback at all, as networks have been mining ever more obscure shows from days gone by rather than just the most popular, long-running hits.
With so many of them arriving across the dial — and on streaming services, too — several may have flown under your radar. Some don't stick around for long, coming and going before people even get the chance to see them. Such is the case with the entries on this list, shows that revived a classic series from an older era only to meet a swift end, either due to low ratings, bad reviews, or some other trouble.
Whether you're a fan of the original series, caught these reboots when they aired, or you never even heard about them, we've compiled a list of surprising and short-lived TV remakes that you probably forgot about.
Bionic Woman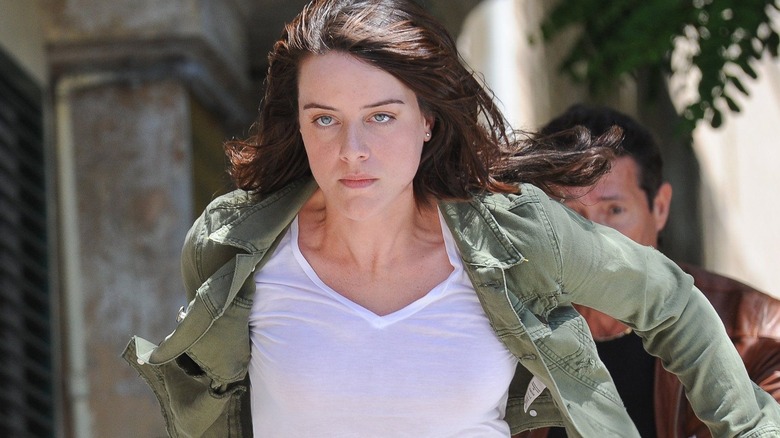 NBCUniversal Television Distribution
In 2007, NBC relaunched "The Bionic Woman," a 1976 prime time adventure that itself was a spin-off of the wildly successful "The Six Million Dollar Man." Like the original, the rebooted "Bionic Woman" centers on a young woman named Jaime Sommers, who is mortally wounded in a devastating accident but whose life is saved thanks to cybernetic implants that give her superhuman abilities.
In this new version, Sommers is played by Michelle Ryan ("Merlin") and her accident is the result of a car crash rather than a skydiving tragedy. After receiving her enhancement, Sommers joins the Berkut Group, whose mission is to thwart evil organizations with plans for world domination.
The supporting cast was rounded out by Miguel Ferrer, Molly Price, Will Yun Lee, Isaiah Washington, and Lucy Hale, who would go on to become known for the role of Aria Montgomery in the series "Pretty Little Liars." It was created by "Battlestar Galactica" reboot producer David Eick, and "BSG" alum Katee Sackhoff snagged a recurring role as Sarah Corvus, an earlier Bionic Woman who becomes Jaime's rival.
The show tried to mix modern grittiness with high-tech spycraft, but it sputtered on arrival. Lasting just eight episodes, the series received mixed reviews. Some applauded its fresh take on the concept, while others simply found it overly generic and lacking in excitement. Today it's a mere footnote in sci-fi TV history.
Ironside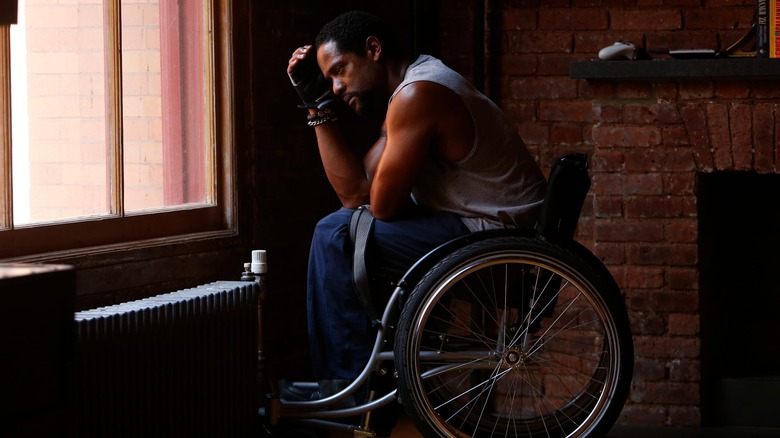 NBCUniversal Television Distribution
Another police procedural that brought back a classic title after the new millennium was 2013's "Ironside." The updated series starred Blair Underwood in the title role of Robert Ironside, who becomes a paraplegic after being struck down in the line of duty but who refuses to let his disability stop him from doing his job. Underwood replaced the iconic Raymond Burr, and an all-new supporting cast of characters was invented. The show's San Francisco locale was swapped out for the more typical New York City setting.
Subbing in new characters may have been ill-advised, but it wasn't the reboot's worst move — the series prompted a wave of controversy for its casting of non-disabled actor in the lead role. A number of disabled actors spoke out against Underwood getting the part of Ironside, including "Sons of Anarchy" star Kurt Yaeger, who lost one of his legs below the knee following a motorcycle accident. "This would be like being in the '50s and having a white guy do blackface, at this point," Yaeger told The Wrap. "You need to start having disabled people playing disabled characters. Period."
The controversy alone wasn't what killed the series, which was canned even before all nine episodes that had been produced had the chance to air. What sunk it in the end was that it was just plain terrible. Reviewer Brian Tallerico called the short-lived reboot "the most cliched, least believable, least fun, and just awful new drama of the year," adding: "It is aggressively bad."
Kojak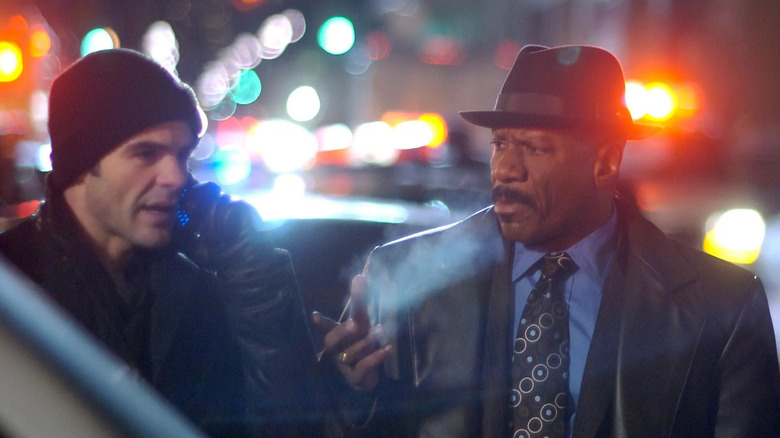 NBCUniversal Television Distribution
Sci-fi wasn't the only genre undergoing a reboot renaissance in the 2000s, with several police procedurals being relaunched as well. Few of them lasted, though, chief among them the 2005 remake of "Kojak." Led by "Mission: Impossible" star Ving Rhames in the title role, taking over from the iconic Telly Savalas, the series tried to recapture the quirky magic of the original 1973 series.
Like the classic series, Theo Kojak is a well-dressed, lollipop-loving, tough-as-nails New York City detective who catches the bad guys with a wink, a smile, and a muzzle full of hot lead. But Rhames' reinvention of the bald copper was very different from Savalas' version, and, despite looking just as cool, he couldn't deliver what fans were looking for. Plus, in a crowded landscape of cop shows dominated by the likes of "Law & Order," "CSI," and "Criminal Minds" (which debuted the same year), this new version of "Kojak" just couldn't keep up.
While the original iteration lasted five seasons — becoming enough of a pop culture icon that it spawned a line of kid's toys — Rhames' version barely lasted one. Its biggest sin might be that it was just plain mediocre, adding nothing new or interesting to the genre. It earned poor reviews and a quick ending after just nine episodes.
The Prisoner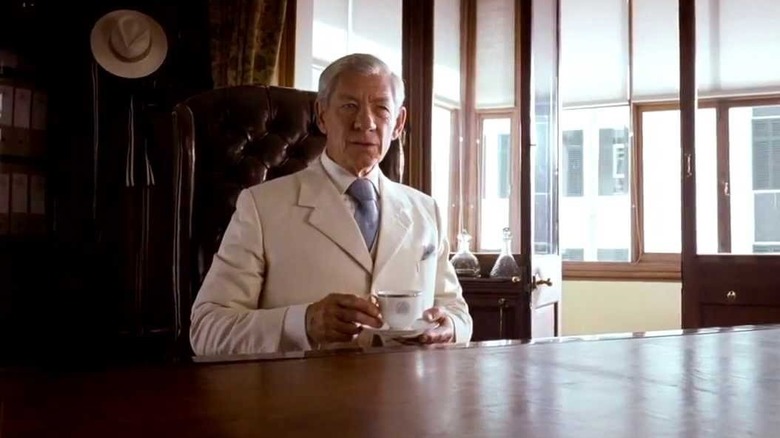 AMC
One of the most breathtaking and mind-bending TV series' of all time, "The Prisoner" was both groundbreaking and genre-defying, mixing elements of spy thriller and science fiction to become an all-time classic. Despite running for just a single season, it has kept audiences captivated for decades, with fans still trying to figure out what it means. But did you know that in the late 2000s, "The Prisoner" was the subject of a TV remake? You'd be forgiven for not remembering it, because it came and went with little fanfare, despite its big name cast.
The series was led by Jim Caviezel, who stars as Number 6, an otherwise unnamed intelligence operative who is taken against his will to a mysterious island where nothing is as it seems. Unable to escape, he is repeatedly interrogated by Number 2 (Ian McKellan) and his attempts at finding freedom are thwarted time and time again. Unsure of why he's been brought to the island, Number 6 is determined to fight back against his captors.
Featuring a cast of actors who would become famous in the years that followed — such as Ruth Wilson ("Luther"), Lennie James ("The Walking Dead"), and Hayley Atwell ("Agent Carter") — the series had all the talent it needed to succeed. What it lacked was the original's chilling atmosphere and tantalizing mystery. On release it was met with scathing reviews for being a pale imitation, and fans of the 1967 classic have been happy to forget it.
Dark Shadows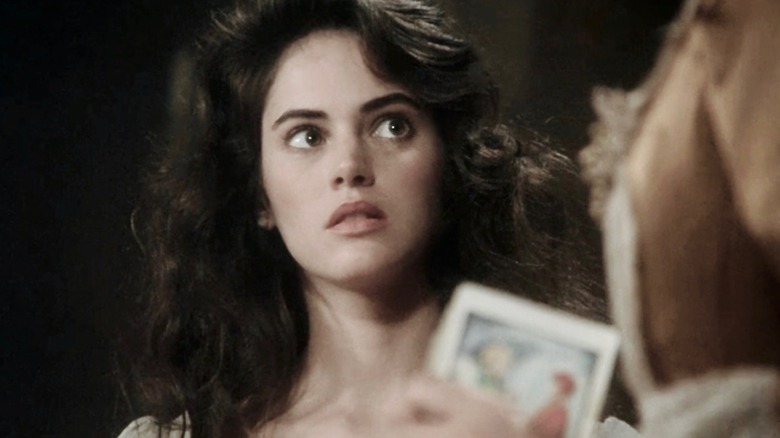 MGM Worldwide Television
If you grew up in the late 1960s, you were likely aware of the gothic soap opera "Dark Shadows," which set itself apart with its period setting and eerie atmosphere. With the introduction of vampire Barnabas Collins some ten months into its run, however, it radically altered its premise, becoming more of a horror series. In 1991, the show returned to screens with a reboot starring Ben Cross as Collins in a retooled prime time drama. 
The new "Dark Shadows" embraced its weirdness right from the start, with Collins appearing in the pilot episode. He quickly begins wooing the lovely Victoria Winters (Joanna Going), who has arrived at the Collins' mansion in Maine to become governess of the family, which includes 10 year old David (played by a young Joseph Gordon-Levitt). As a wave of vampire attacks plagues the town of Collinsport, Barnabas seeks a cure for his vampirism, and Victoria winds up traveling back in time to 1790.
Fans of the original had been waiting patiently for a reboot for years, but the new "Dark Shadows" proved a disappointing revival. Though some blamed poor ratings on the outbreak of the Gulf War, which dominated conversation at the time, reviews weren't kind either. The New York Times called it "pretty thin gruel," while the Orlando Sentinel drew unfavorable comparisons to the much more creepy and unsettling drama of "Twin Peaks," which had debuted a year earlier.
The Fugitive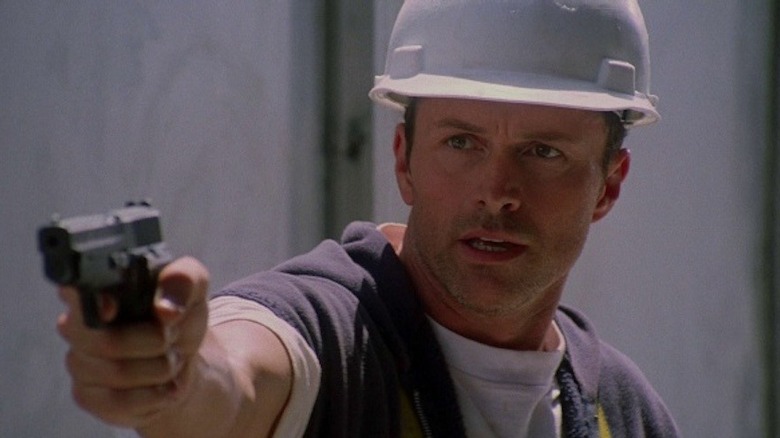 Warner Bros. Television
You may remember "The Fugitive" as a 1993 thriller starring Harrison Ford and Tommy Lee Jones, but that film was actually an adaptation of a hit action-drama from the 1960s. The series introduced audiences to Dr. Richard Kimble, who is wrongly convicted of the murder of his wife but escapes custody and goes on the run to find the real killer. Following the success of the film, the show came back to television in 2000, with "Wings" star Tim Daly as Kimble.
As in both previous versions, Kimble is pursued by no-nonsense cop Lt. Philip Gerard (Mykelti Williamson), who will stop at nothing to capture him as he evades justice. Meanwhile, Kimble criss-crosses the country in search of the real killer, an unidentified one-armed man, here played by Stephen Lang. Like the original, the series is also a procedural of sorts, as Kimble assumes new identities each week in a different town and often gets involved in trying to help those in need. Sometimes that means saving a woman married to an abusive husband, or rescuing a hostage taken by a gang of bank robbers.
While the series wasn't quite as good as either the film or the original show, the reboot was better than average. Unfortunately, it didn't survive more than a year, and tragically ended on a cliffhanger that was never resolved.
Night Stalker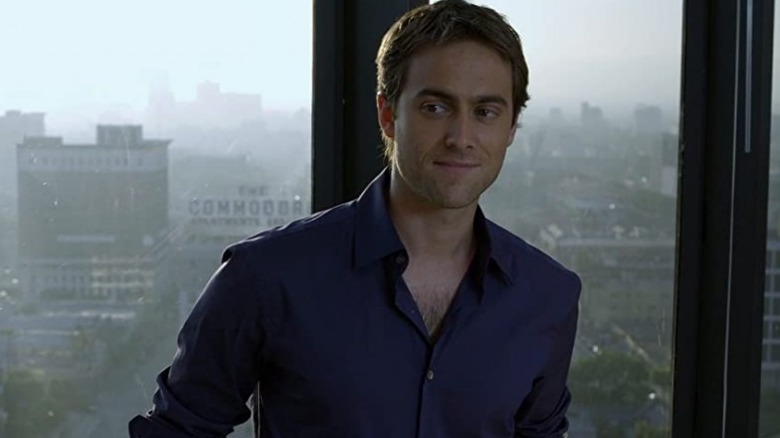 ABC
Not every remake is a reinvention of a long-lived hit. Sometimes, it's a revival of a short-lived show that later became a cult classic. Such is the case with "Night Stalker," a 2005 thriller that resurrects the single-season fan-favorite "Kolchak: The Night Stalker." The original series starred Darren McGavin as Carl Kolchak, an investigator working on strange cases that often involved the supernatural and the occult. Years later, "X-Files" creator Chris Carter cited the series as one of the inspirations for his series.
The reboot stars Stuart Townsend as Carl Kolchack, a shrewd newspaper reporter. His wife has recently been murdered, and between hunting for answers he follows up on stories involving strange goings-on around the city. He's not alone: Kolchack has the help of intrepid reporter Perri Reed (Gabrielle Union), photographer Jain McManus (Eric Jungmann), and newspaper editor Tony Vincenzo (Cotter Smith). Along the way, they face down enemies including FBI agent Bernard Fain (John Pyper-Ferguson) and the diabolical cult leader Damon Caylor (Tony Curran).
"Night Stalker" was developed by Frank Spotnitz, a former writer and producer for "X-Files," suggesting the network was perhaps ironically inspired by that series' success. Unfortunately, Kolchak and the gang were no match for Mulder and Scully, and the series got the ax after just six episodes had aired, leaving four to be seen only on the home video release a year later.
Family Affair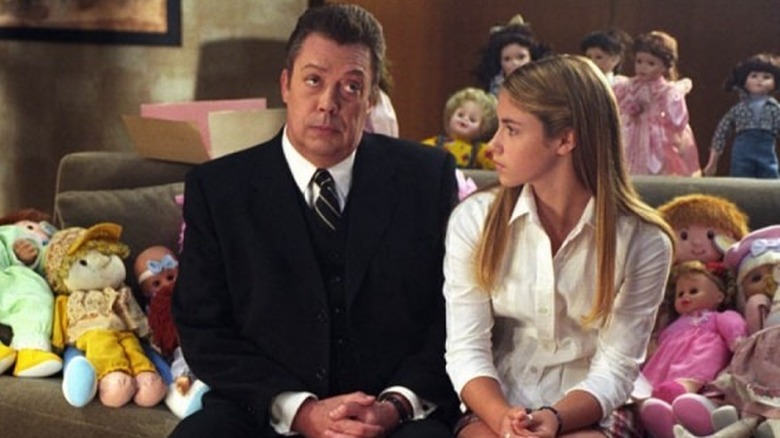 Warner Bros.
When it comes to '60s family sitcoms, "Family Affair" was one of the biggest around, running for five seasons with nearly 150 episodes. Given its popularity at the time, it must have seemed like a natural choice for a nostalgic remake, and that's exactly what we got in 2002. This time it was headlined by Tim Curry as Mr. Giles French, butler to Bill Davis (Gary Cole), a wealthy, womanizing, big city bachelor who lives in a fabulous penthouse. His life is turned upside down when his sister (Caitlin Wachs) arrives after the death of her husband.
With his sister comes Buffy and Jody, Bill's niece and nephew, who find themselves fatherless. Uncle Bill is forced into becoming a reluctant caregiver, though he usually fobs off the duties to Mr. Giles, who has to deal with the kids and their madcap antics. It's a decent enough premise, but — despite the efforts of the always-entertaining Tim Curry — the series has absolutely no charm and often feels like a saccharine throwback to an older kind of TV. That may be fitting given its '60s roots, but the problem is that it aired in 2002, when edgier fare like "Malcolm in the Middle" and "8 Simple Rules" were the order of the day.
Remarkably unremarkable, IGN gave the show little chance of surviving, saying, "If you and your friends have started a TV dead pool for this year, 'Family Affair' may just be the show you're looking for." Hopefully someone took that bet, because they'd have won big — the show's run was quickly cut down to 15 episodes, and canceled shortly thereafter.
The Untouchables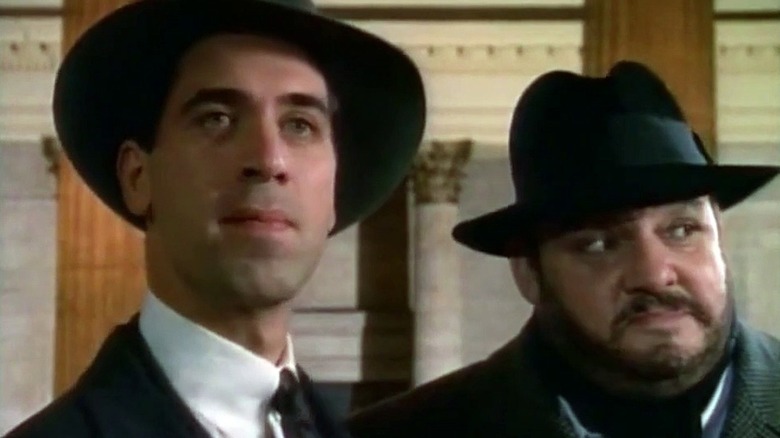 Paramount
Many may remember "The Untouchables" as the Brian De Palma film starring Kevin Costner and Robert De Niro. That film was actually based on the memoirs of real-life crime fighter Eliot Ness and once formed the basis for a TV show of the same name. The 1959 TV series had starred Robert Stack as Ness, who hunted down gangsters in 1930s Chicago. Running for four seasons and more than 100 episodes, it won Stack an Emmy, and in 1993 it was the subject of a remake.
The reboot stars Tom Amandes as Ness and John Rhys-Davies as fellow lawman Michael Malone. Together, the two men assemble a team of incorruptible agents that become known as The Untouchables. William Forsythe plays Al Capone, and for two seasons the series sees Ness and his team fighting back against the rising criminal element in the city as Prohibition gives way to organized crime.
Unlike most entries on this list, the 1993 version of "The Untouchables" is an underrated gem that was canceled ahead of its time. Perhaps owed to a tough TV landscape in the early '90s, where police dramas like "NYPD Blue" and "Homicide: Life on the Streets" ruled, "The Untouchables" couldn't survive, and lasted for just two seasons. Sadly, it's mostly been forgotten, but if you can track it down, it's more than worth a watch.
Amazing Stories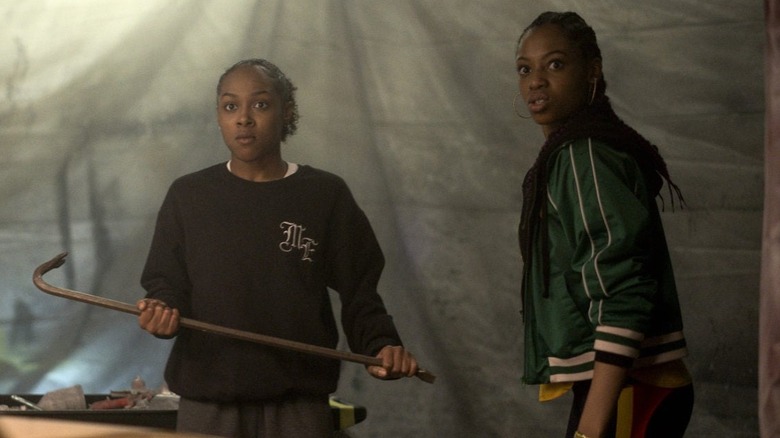 Apple TV+
The 1980s were a great time for fans of anthology shows, with originals like "Tales from the Crypt" and "The Ray Bradbury Theater" airing, as well as the 1985 revival of "The Twilight Zone." One of the most celebrated was "Amazing Stories," which was created by Steven Spielberg. The Emmy-winning series ran for two seasons and featured appearances from several big screen stars, including Kevin Costner, Kiefer Sutherland, Charlie Sheen, and Danny DeVito. Fresh and innovative, Spielberg himself contributed a number of stories, and he brought in fellow filmmakers Martin Scorsese, Clint Eastwood, Robert Zemeckis, and Joe Dante to helm episodes.
The anthology series has made a comeback in recent times with hits like "American Horror Story" and "Black Mirror," and this has helped spawn more than one revival. In 2020, "Amazing Stories" returned, appearing on Apple TV+. Though it was just five episodes long, it was an ambitious attempt to bring back a beloved series for a whole new audience. But, lacking the superstar pedigree behind the camera, the remake didn't impress, landing with a thud and meeting lukewarm critical appraisal. A big budget endeavor, the $5 million dollar per episode price tag couldn't have helped its chances at a renewal, which is yet to materialize.
Knight Rider 2010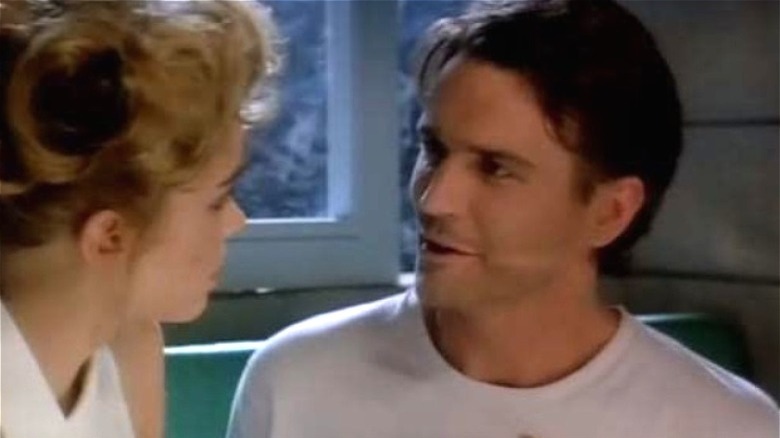 NBCUniversal Television Distribution
An all-time '80s classic, "Knight Rider" starred David Hasselhoff as Michael Knight, a do-gooding vigilante who drove an experimental car. Named K.I.T.T., the custom racer was equipped with an artificially intelligent computer that was like his best friend and sidekick rolled into one. The series eventually sparked a franchise, with several spin-offs and sequels, such as "Knight Rider 2000," "Team Knight Rider," and a 2008 reboot with the voice of Val Kilmer. But one of the most curious entries in the franchise is the perplexing 1994 remake, "Knight Rider 2010."
Arriving just a few years after "Knight Rider 2000," this reboot is almost unrecognizable as a part of the "Knight Rider" franchise. Inexplicably set in a dystopian future, the series swaps out hero Michael Knight for rogue anti-hero Jake McQueen, who for some reason is the target of a diabolical corporation. When the company's CEO has his father killed, Jake vows vengeance, teaming up with a young woman whose consciousness has been uploaded to a computer chip in a souped-up Mustang.
It's unclear why anyone thought reinventing "Knight Rider" from the ground up was necessary, but this made-for-TV movie — likely intended to launch a weekly series — is just as bad as it sounds. It never got a follow-up.
The New Odd Couple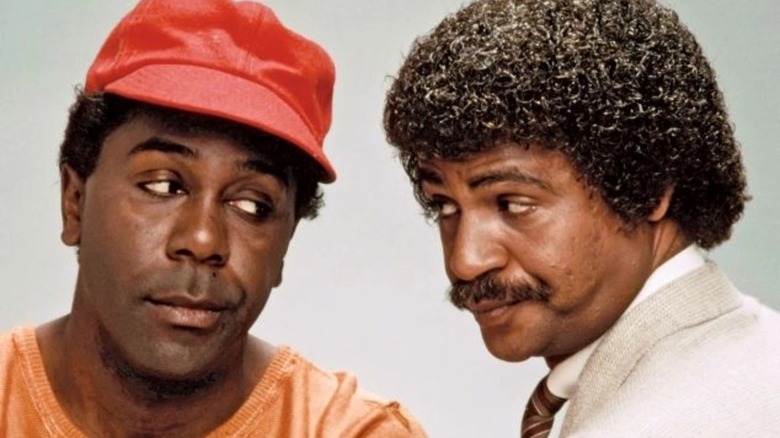 ABC
"The Odd Couple" may have the oddest history on this list, and the greatest number of remakes, too. Originally a play by Neil Simon, it became a movie in 1968 starring Walter Matthau and Jack Lemmon, and an iconic TV sitcom starring Tony Randall and Jack Klugman two years later. In 2015, it was remade with Matthew Perry and Thomas Lennon, and ran for three seasons. In between all that was a doomed 1982 remake with Ron Glass and Demond Wilson.
Like every other version of the story, "The New Odd Couple" opens on Felix and Oscar, a pair of best friends who move in together. The only problem is that they are polar opposites: Felix is an uptight, fastidious fussbudget, while Oscar is an unkempt, slovenly layabout. Always driving each other crazy, Felix and Oscar get into classic sitcom scrapes, from romantic and comic misadventures to dubious misunderstandings.
It's all pretty standard stuff, a timeless sitcom about two awkwardly mismatched roommates, but the pairing of Glass and Wilson lacked the chemistry of the other pairings in the franchise. Toss in an ill-timed Hollywood writer's strike that hit while the show was in production the year before, and it was a recipe for disaster. After just 18 episodes, the show concluded and never returned.
V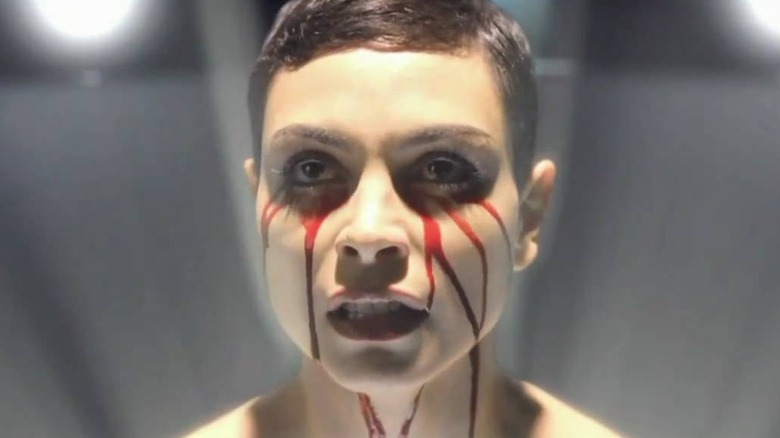 Warner Bros. Television
Beginning life as a 1983 TV miniseries, "V" spawned a sequel miniseries the following year and a 19-episode weekly show shortly thereafter. It tells the story of a race of humanoid aliens from outer space who arrive on Earth pleading for the help of humankind. Their motives quickly come under scrutiny from a number of cautious skeptics.
Steeped in conspiracy and paranoia, it was the cult sci-fi hit of the era, and it remained in the hearts and minds of fans for decades, even though it was just a short-lived series. In 2009, with sci-fi back on TV in a big way, ABC revived the series with a remake that went back to the drawing board. Overseen by Scott Peters, the man who co-created "The 4400," this reboot of the '80s classic stars Morena Baccarin, Elizabeth Mitchell, Scott Wolf, Morris Chestnut, and Laura Vandervoort, and once again sees a race of aliens coming in peace, with a number of officials seeking to expose their darker secrets.
A sci-fi conspiracy thriller for a post 9/11 world, some political analysts claimed it was a statement on the presidency of Barack Obama, who promised hope and change just like the secretly-sinister alien invaders. Though the new series did boast a passionate fan following — leading to a campaign that urged against its ultimate cancelation — reviews were tepid at best. It did manage a pair of seasons, but just 22 episodes.