Who Plays Young King George In Queen Charlotte: A Bridgerton Story?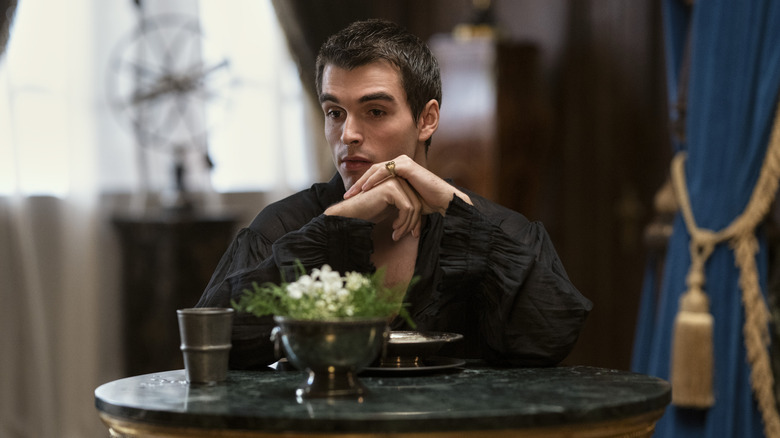 Nick Wall/Netflix
"Bridgerton" fans have been fascinated with Queen Charlotte (Golda Rosheuvel) ever since we met the gossip-loving, blunt royal who obviously has some skeletons lurking about the castle. We've longed to know more about her story and when King George (James Fleet) became ill. Charlotte is a confident woman, and the only times we see her steely countenance falter is when she's dealing with the king. With the upcoming release of "Queen Charlotte: A Bridgerton Story," we get to meet a young Charlotte (India Amarteifio) before she becomes the stoic queen we're familiar with, as well as a young King George (Corey Mylchreest).
From their first encounter, when Charlotte is attempting to flee by climbing a vine-covered wall, we can tell that sparks are going to fly between these two. This King George, played by Mylchreest, has a calm, easy disposition, which is apparent from the moment Charlotte attempts to curtsy, as is custom, and he takes her hand and gently tells her that she can call him George. The young actor, who's now starring in one of Netflix's most high-profile and anticipated shows, hasn't been acting on the screen long, but he's definitely working on changing that.
This will be his third screen role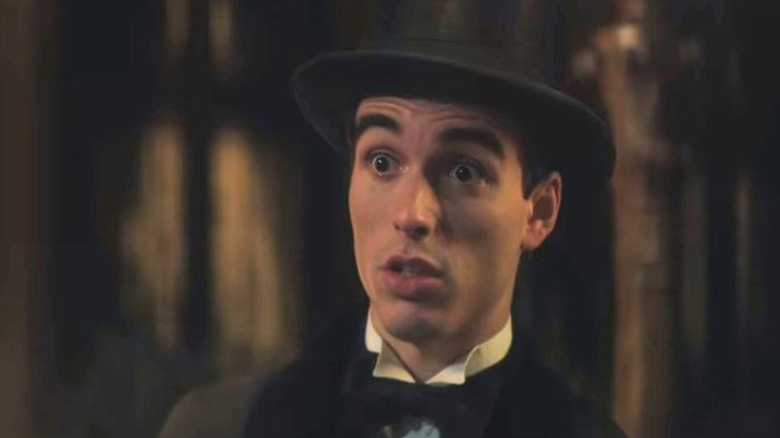 Netflix
Corey Mylchreest, the actor who portrays the young King George in "Queen Charlotte: A Bridgerton Story," is incredibly new to the entertainment industry. A 2020 graduate of the Royal Academy of Dramatic Art (RADA), the British actor sharpened his acting with RADA performances as Claudius in "Hamlet" and Octavius and Decius Brutus in "Julius Caesar" before being cast in one of the lead roles in Hannah Beach's short film debut, 2021's "Mars."
The following year, Mylchreest had a small speaking role in Netflix's "The Sandman," only appearing in the very first episode, "Sleep of the Just." His character's name is listed as Adonis in the credits, even though it's never spoken on screen. When Roderick Burgess' (Charles Dance) son Alex (Laurie Kynaston) goes outside to tell the crowd that the Magus insists no more guests be allowed inside, it's Adonis who says condescendingly to him, "Oh, the Magus insists, does he?" while his companion asserts that they're not going anywhere. After Ethel Cripps (Niamh Walsh) ridicules the men for not knowing Alex is the Magus' son, Adonis timidly asks if it's all right if they return the next day.
Mylchreest is just beginning his acting career and starting to build up his body of work. With the release of "Queen Charlotte: A Bridgerton Story," expect to see this actor's star quickly rise.