Daisy Jones & The Six Showrunners Comment On The Possibility Of A Season 2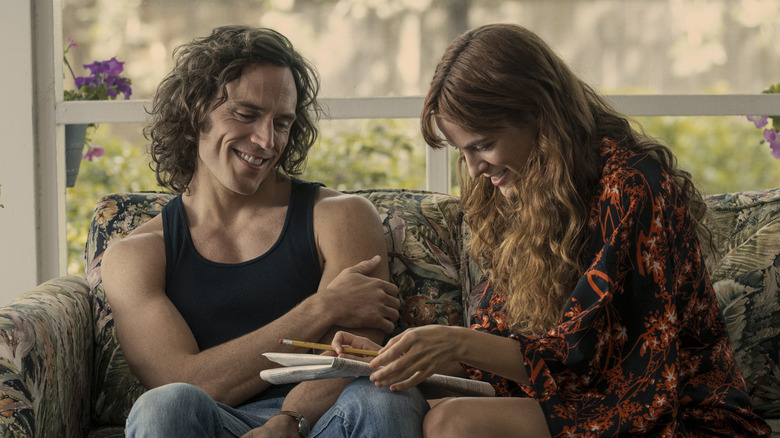 Amazon Studios
Many self-proclaimed miniseries have fallen prey to the siren song of a Season 2. After securing a number of Emmy Award wins (in the limited series categories, naturally), "Big Little Lies" was renewed by HBO for Season 2, and "The White Lotus," originally billed as a miniseries as well, pivoted to an anthology series, with Season 3 on the horizon.
Now, the showrunners of Amazon Studios' "Daisy Jones & the Six" are teasing a Season 2 on the heels of the 10-episode miniseries' finale. The episode was certainly open-ended enough to accommodate more material, thanks in part to co-showrunner Scott Neustadter. "Everything I ever want to do in my life is to imitate the end of 'The Graduate,' which is my favorite thing ever. The open-endedness of it is really just so beautiful," he told Variety. "... The ["Daisy Jones & the Six"] ending kind of leaves the door open for a continuation."
Scott Neustadter and Will Graham would love to return for an encore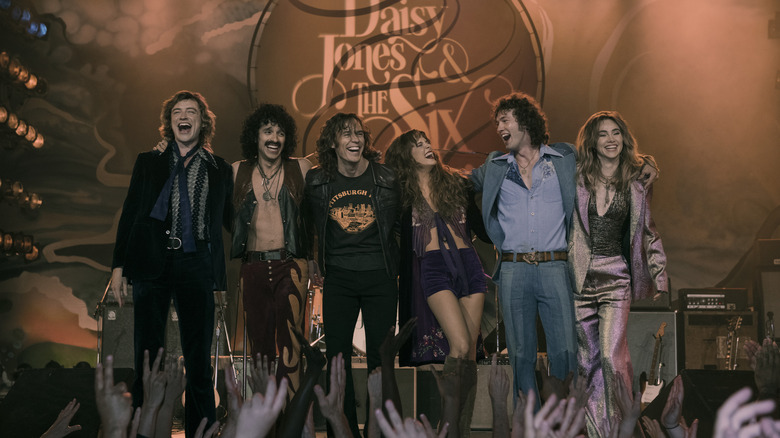 Amazon Studios
Based on Taylor Jenkins Reid's novel of the same name, "Daisy Jones & the Six" follows the meteoric rise and fall of the 1970s band, with Riley Keough and Sam Claflin leading the cast. In adapting the source text for television, showrunners Scott Neustadter and Will Graham held Reid's book in high esteem, crediting the author with creating such complex relationships. "Taylor [has] become one of my favorite people in the world," Graham gushed.
For Graham, the possibility of a Season 2 depends entirely on Reid. "We had the most amazing time making the show," Graham told Variety. "For me, that question goes back to Taylor and if she has another chapter for these characters in her head. If we got an opportunity to do it, I think, no question, everyone involved in the show would show up with bells on."
"I think [a Season 2] would be amazing," added Neustadter. "If people are interested in this story and these people, maybe we'll get an opportunity to do that." Ultimately, having to craft more stories for Season 2 is a good problem to have. In the spirit of "The Graduate," Neustadter endorses open-endedness for the Season 1 conclusion and the fate of the series: "Leave the door open. Why not?"