The Sticky - What We Know So Far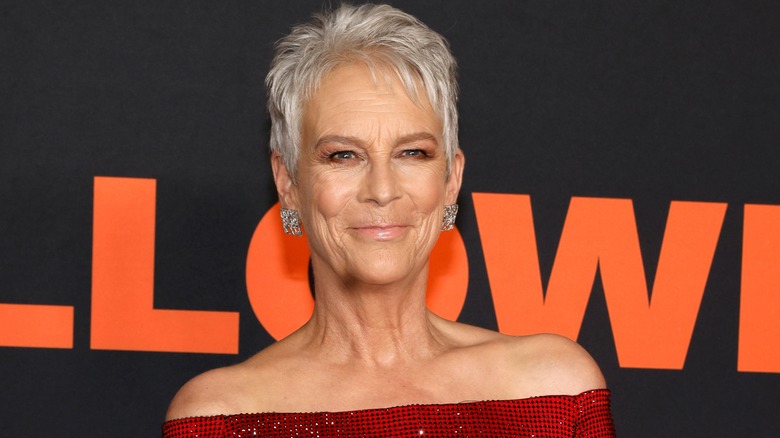 Ovidiu Hrubaru/Shutterstock
Right now, true crime is currently one of the hottest genres in pop culture, encompassing both documentaries as well as fictional dramas. But it's rare to see crime shows that are funny, with exceptions being titles like "Only Murders in the Building" or "The Woman in the House Across the Street From the Girl in the Window." It's even rarer to see a funny crime show that's actually based on a true story, but that's what Amazon is doing with "The Sticky." 
"The Sticky" is an upcoming half-hour true crime comedy series based on one of the most bizarre criminal heists in Canadian history. It might seem odd for a true crime series to feature half-hour episodes, but there's a reason for it. The show's production company, Amazon Studios Canada, is specifically focusing on half-hour shows to rapidly expand its collection of programming, which it announced last September. 
All of that is to say that "The Sticky" should be one of the more unique shows out there. Here's everything we know so far.
What is the release date for The Sticky?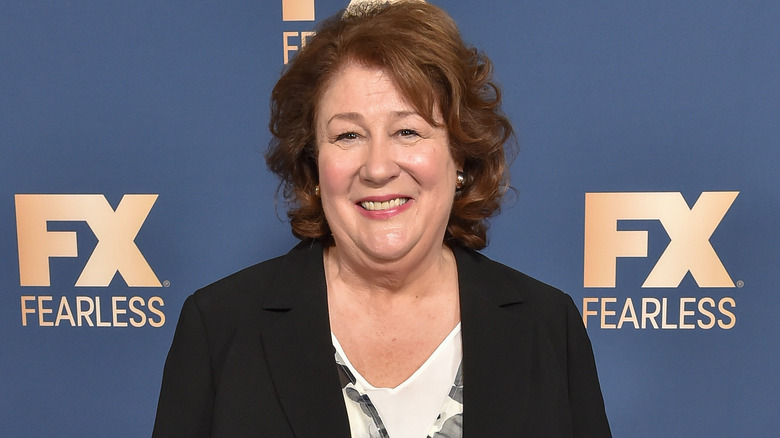 DFree/Shutterstock
So far "The Sticky" doesn't yet have an announced release date. The good news is that the show is currently in production in Canada, so it's likely to come out relatively soon. It's also possible to make an educated guess about its release date based on another recent show from the same production company.
"The Sticky" is being produced by Amazon Studios Canada, which recently released the Alfred Molina-led mystery series "Three Pines," based on the novel series by Louise Penny. Production on "Three Pines" began in September 2021, with the show then premiering in December 2022. That's a turnaround of about a year and three months.
"The Sticky," meanwhile, started production this month. If it follows a similar timetable, it should premiere by summer 2024 at the very latest, although it's possible it will come out sooner. The half-hour format may help with a quick turnaround as well.
What is the plot of The Sticky?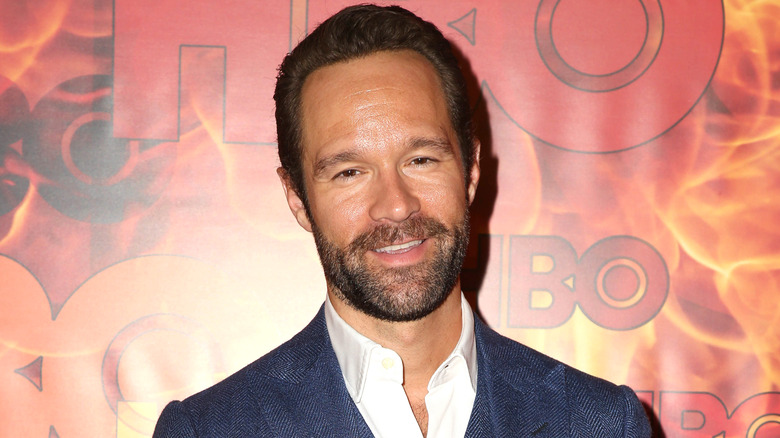 Kathy Hutchins/Shutterstock
"The Sticky" is based on a major theft discovered in 2012 that was nicknamed "The Great Maple Syrup Heist," although it appears that the TV series will make several departures from the actual story. "The Sticky" will focus on a syrup farmer named Ruth who gets fed up with the Federation of Quebec Maple Syrup Producers, which tightly controls the production and sale of syrup in Canada. Facing bankruptcy and needing to care for her comatose husband, Ruth hatches a scheme to steal syrup from the Global Strategic Maple Syrup Reserve, then sell it at a discount. The Reserve is a large syrup stockpile that the FQMSP uses to ensure an adequate syrup supply every year.
The real Great Maple Syrup Heist went down much differently. In reality, the heist was allegedly concocted by Richard Vallières and Avik Caron, who led a ring of associates. They made off with $14.4 million worth of syrup before they were caught. 
Who is in the cast of The Sticky?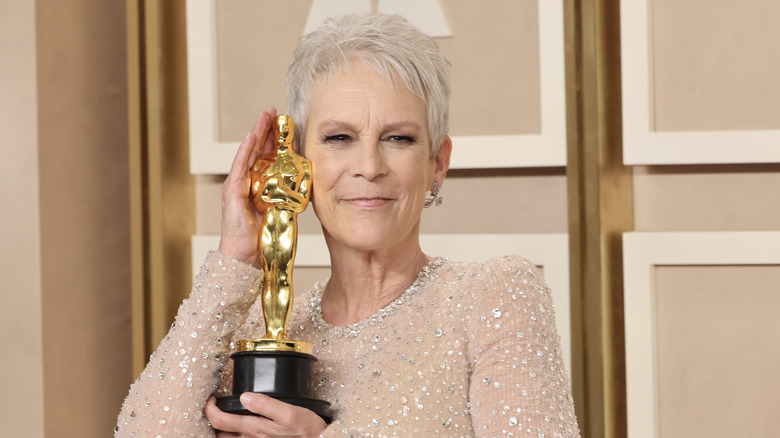 Rodin Eckenroth/Getty Images
Many of the principal cast members are known, but as noted earlier, it looks like they'll be playing characters who were invented for "The Sticky" and not based on real people. First up is Margo Martindale from "The Watcher," who will be playing the lead role of Ruth. The character has been alternately named as either "Ruth Landry" or "Ruth Clarke," but again, it doesn't appear that she's based on a real person. The character is described as "tough and supremely confident."
Martindale is joined by Chris Diamantopoulos from "Silicon Valley," who plays Mike Byrne, an aging mafioso whom Ruth enlists to help sell her stolen syrup. He's joined by French-Canadian actor Guillaume Cyr, who will be playing Remy Bouchard, a security guard whom Ruth also ropes into her scheme. Finally, Jamie Lee Curtis has been announced as a guest star, but since this show is only loosely based on the real story, her character is anyone's guess.
Who is writing, directing, and producing The Sticky?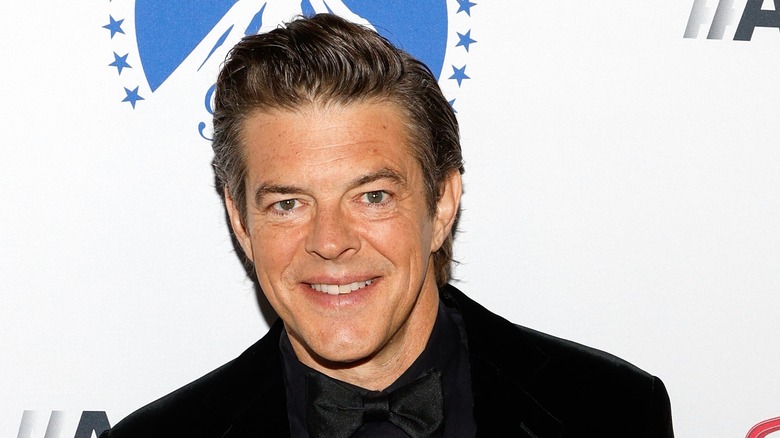 Ovidiu Hrubaru/Shutterstock
"The Sticky" is created by Brian Donovan and Ed Herro, who are also executive producers. Herro is a comedy writer who's written for shows like "Jeff and Some Aliens," "The Neighbors," and "American Housewife." Donovan is an actor who's mostly known for his voiceover work, especially in American dubs of anime shows.
Michael Dowse and Joyce Wong, both Canadians, are the show's two directors. Dowse is best known for directing the 2011 Seann William Scott hockey comedy "Goon," and he also directed an episode of the AMC series "Preacher." Wong has helmed dozens of episodes of Canadian comedy shows, such as "Baroness von Sketch Show" and "Run the Burbs."
On the producing side, Jamie Lee Curtis is executive producing via her company Comet Pictures. Horror master Jason Blum is also executive producing through his Blumhouse Television, along with Chris McCumber, Jeremy Gold, and Chris Dickie. "50/50" and "Warm Bodies" director Jonathan Levine is another executive producer through his company Megamix, along with Gillian Bohrer. Finally, Josée Vallée and Bruno Dubé are executive producing through their company Sphere Media. They've been behind several Canadian TV shows, like "Transplant" and "Gabby's Farm."