How Twitter Reacted To John Wick: Chapter 4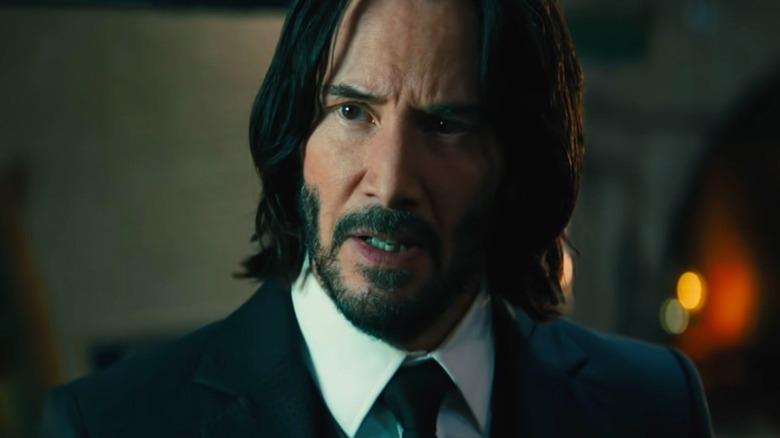 Lionsgate
The "John Wick" film franchise has been at the forefront of Hollywood for nearly a decade, and despite its longevity, fans show little sign of tiring of it. Moviegoers just can't get enough of Keanu Reeves wearing slick suits and engaging in intense gun-fu battles with a variety of opponents — fights that almost always end with him coming out on top covered in cuts, bruises, and internal injuries. Thankfully for those eager to see more Wick action, it appears that the saga's latest installment, aptly titled "John Wick: Chapter 4," delivers the goods yet again.
Per usual, John Wick is a man on a mission. Having made an enemy of the dangerous and mysterious High Table, he has elected to team up with the Bowery King (Laurence Fishburne) in an attempt to take the shadowy organization down. As one could imagine, it won't be a clean, quick fight. The High Table will throw everything it has against our heroes, including faces from Wick's past. The fourth "John Wick" installment has left the vast majority of critics wowed, but what do fans have to say about it?
Showings of "John Wick: Chapter 4" began to trickle into theaters on March 23, 2023, and once the credits rolled, audience members were quick to jump on Twitter to let the world know what they think of the long-awaited feature.
John Wick: Chapter 4 is killing it with fans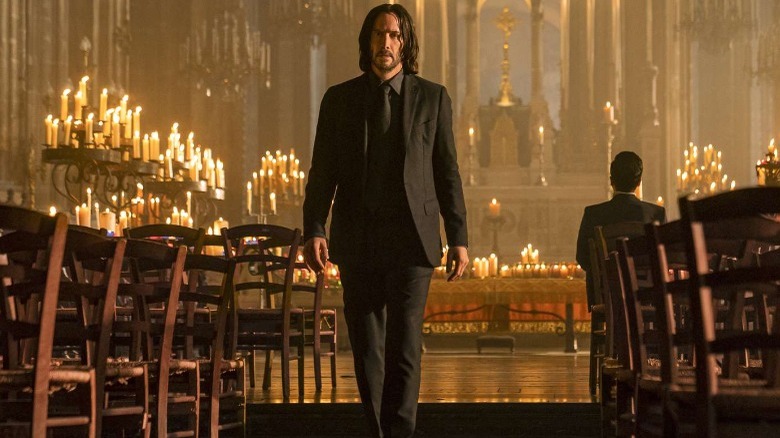 Lionsgate
The "John Wick" series has done something largely impossible in Hollywood today: present fans with a trilogy that most agree is consistently solid from beginning to end. Did it manage to once again defy the odds and put out yet another strong, celebrated sequel? If early Twitter reactions to "John Wick: Chapter 4" are to be believed, it certainly has.
"John Wick 4 is everything I wanted it to be," wrote @seanmason, highlighting the third act and Donnie Yen's Caine as two of the film's strongest elements. Meanwhile, @iKotton gave the movie as a whole some high praise, claiming it has the potential to be in the top 20 action films of all time conversation. It seems that @brandon_fields felt similarly after checking the movie out, seeing as they not only called it a remarkable action movie but the best of the four "John Wick" installments to reach the silver screen so far.
Upon seeing "John Wick: Chapter 4," @tprstly took to Twitter to praise its action sequences, tweeting, "John Wick 4 is relentless. Fight choreography and stunt people are just on a completely different level." It's also worth pointing out that, according to many Twitter users like @Markkeijzer91, the action and story ensure you hardly feel the film's mammoth 169-minute runtime. In fact, it feels so brisk that @KamenRiderRamen was disappointed when they checked the time during their showing just to learn that it was nearing the end.
Folks can't help but get emotional over the presence of the late Lance Reddick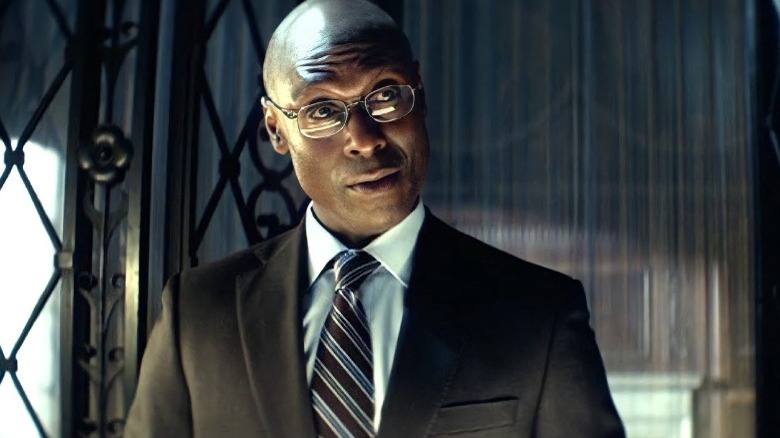 Lionsgate
Of course, it's impossible to discuss the "John Wick" franchise as a whole without mentioning the late Lance Reddick. The tenured actor behind Continental staple Charon died at the age of 60 on March 17, 2023, a mere few days before "John Wick: Chapter 4" made its way to cinemas. In the days following his passing, fans and colleagues alike have come together to honor his life and lasting impact on the entertainment world. Bearing in mind that it's one of his final performances, watching the latest "John Wick" film is a rather emotional experience for many moviegoers.
Speaking on how Reddick's untimely death changes the entire complexion of "John Wick: Chapter 4," @academicfabe commented, "#johnwick4 hits different after Lance Reddick's passing." @scooterhath agreed, writing that Reddick's presence on screen certainly pulled at their heartstrings. Meanwhile, in providing a list of the biggest things worth mentioning from "John Wick: Chapter 4," @AbeGoldfarb shared that it features the perfect tribute to Reddick, so be on the lookout for that if you plan on checking the movie out.
"John Wick: Chapter 4" is now playing in theaters everywhere.