OMITB: BTS Selena Gomez Photo Teases A Wedding In Season 3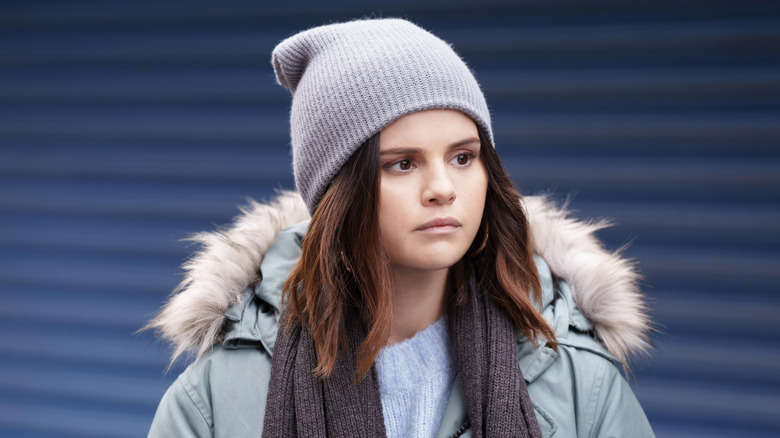 Hulu
Are wedding bells ringing for Selena Gomez's Mabel in "Only Murders in the Building" Season 3? It sure seems like they are, thanks to new behind-the-scenes photos from the highly anticipated upcoming season.
Gomez shared an Instagram post of herself in an enormous princess-style wedding dress sitting on what appears to be a kitchen floor, feet clad in white combat boots and a can of Coke in her gloved hand. "I have no caption," she wrote, somewhat ironically. "Just a regular day at work." 
There aren't a ton of details available yet about "OMITB" Season 3, but this is a welcome new one. As we saw in the Season 2 finale, Paul Rudd will join the cast for the third season, in addition to acting GOAT Meryl Streep. And, as with last season, Mabel, Charles (Steve Martin), and Oliver (Martin Short) will have to solve yet another murder related to their trio and their apartment building, the Arconia.
Who will Mabel marry?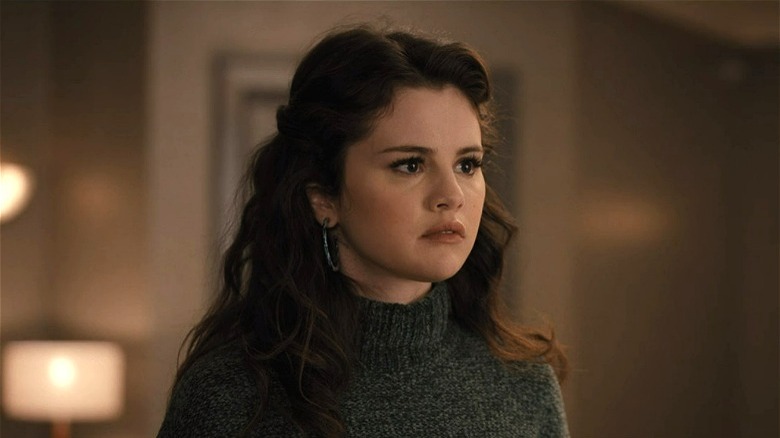 Hulu
So what could this mean for Mabel in Season 3? She's had a few fleeting love interests through "OMITB," including her old friend, Oscar (Aaron Dominguez), in Season 1 and Cara Delevigne's brooding artist, Alice, in Season 2. Going into Season 3, though, Mabel's flying solo, so the groom to her bride has yet to be revealed.
It's also entirely possible that Mabel's not actually getting married, but that this entire thing is some sort of dream sequence or flash-forward. "OMITB" is, after all, a mystery show, and can be tricky to pin down. In fact, this being a fantasy sequence might make more sense. If it's a fantasy, it makes a lot more sense that Selena Gomez spoiled such a potentially enormous moment; plus, Mabel is notoriously prickly and pretty young, so it doesn't feel like marriage is on her horizon right away.
Whatever this means, we'll all have to wait for "OMITB" Season 3 to premiere to find out — whenever that happens. When it does, you'll be able to check it out on Hulu.