Stranger Things Writers Debunk Rumors That Millie Bobby Brown Turned Down Eleven-Focused Stranger Things Spinoff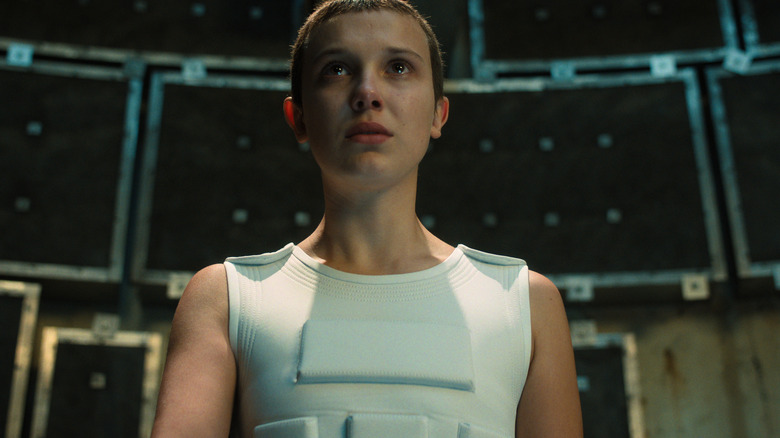 Courtesy of Netflix
"Stranger Things" is set to wrap its run with its eventual Season 5. Of course, it would make sense for Netflix to want to keep the good times rolling, so it should come as no surprise to hear that an abundance of rumors have circulated hinting at spinoffs. One such spinoff idea was recently published in The Daily Mail. While no details concerning a plot arose, there was mention that Millie Bobby Brown turned down £10 million to star in the series because she wanted to pursue other roles.
The Daily Mail links off to an article from The Sun, with a source claiming, "There are so many directions it could go. Nothing is off the table." Now, if you were to go to that Sun article, you would be directed to a webpage stating, "Sorry, page unavailable." It seems as though there's a good reason the initial article was taken down as the idea of this particular "Stranger Things" spinoff idea (and Brown's involvement or lack thereof) was shot down by the writers themselves.
Take any Stranger Things spinoff news with a grain of salt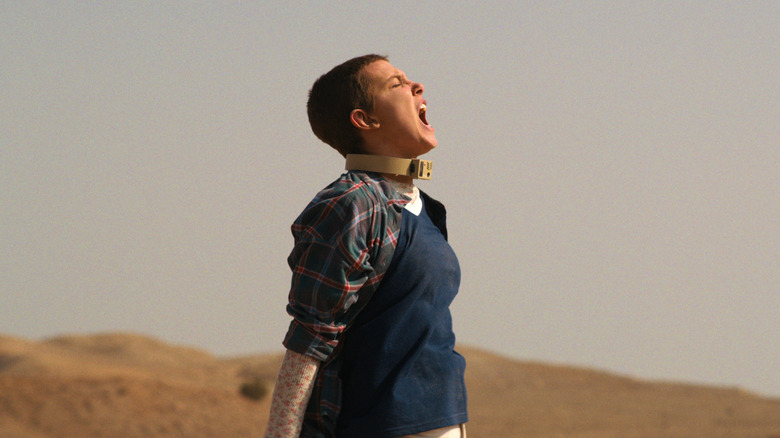 Courtesy of Netflix
When The Daily Mail shared its "Stranger Things" spinoff article on Twitter, the official account for the "Stranger Things" writers' room responded promptly, stating, "Yeah there's nothing in this article that is true. Don't know why we have to keep debunking this rumor but get those clicks you guys!!"
This isn't the first time this Twitter page has debunked a spinoff rumor. Earlier this year, there was another report of an Eleven-centric spinoff materializing, and once again, this account had to disprove it. Various other rumors have popped up over the past year, but it seems we won't get any news of what the future of "Stranger Things" for the foreseeable future. 
It's even going to be a while until Season 5 comes on the streaming platform. David Harbour, who plays Detective Jim Hopper on the show, said earlier in March that Season 5 wouldn't even begin filming until June 2023. The forces that be will likely want to ensure the final season of the show is as good as can be and wouldn't want to focus on other endeavors until that time. For now, don't believe everything you read online.