Chicago Fire Fans Sense A Connection Between Violet And Carver In S11 Episode 16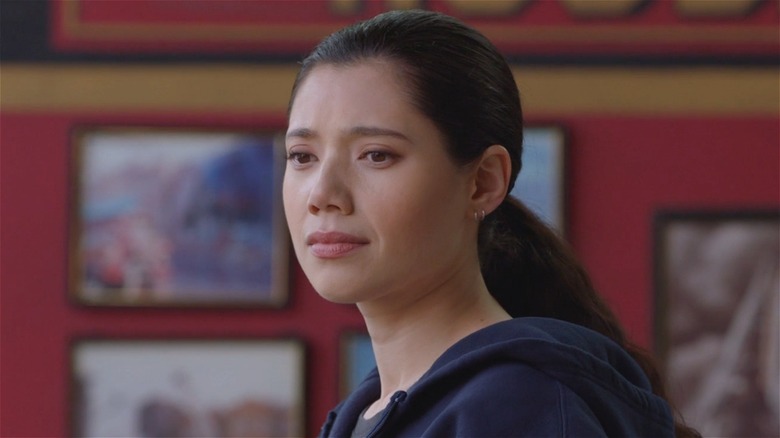 NBC
Although the popular "Chicago Fire" generally focuses on the professional lives of a fire department, there is also plenty of human drama and romance during and after work hours. So far, Season 11 has seen some questions between Stella Kidd (Miranda Rae Mayo) and Kelly Severide (Taylor Kinney), the struggle with a cancer diagnosis between Christopher Herrmann (David Eigenberg) and his wife Cindy (Robyn Coffin), and in the previous episode, Blake Gallo (Alberto Rosende) and Violet Mikami (Hanako Greensmith) put a pause on their relationship. However, it seems as if when one relationship ends, another can start... at least in the eyes of some fans.
During the most recent episode of "Chicago Fire," titled "Acting Up," Violet begins to express some interest in Sam Carver (Jake Lockett). At first, she makes a comment about his truck, and then as the episode progresses, the camera lingers on Violet as her gaze lingers on Sam. Later, she asks Wendy Seager (Andy Allo) about her and Sam's relationship, but Wendy replies and says that they aren't serious and are just in a strictly casual relationship. 
Again, audience members can see that Violet is thinking things over, which of course has caused viewers of "Chicago Fire" to speculate that there may be something on the horizon for Violet and Sam. Over on Reddit, u/_wonder_girl_ wrote, "Are the writers trying to make something happen between Carver and.....Violet?! Their interactions seemed a little odd in the episode — Violet's interest in his truck and asking Seager about their relationship status. I might be reaching but it seemed that way."
Some Chicago Fire fans sense the flicker of a future relationship between Violet and Carver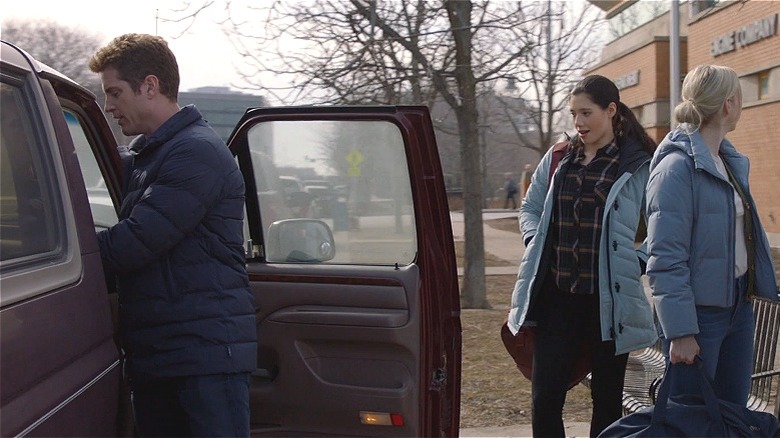 NBC
Other users on social media were also starting to catch wind of something brewing between Violet and Sam, like @BethHoller, who tweeted, "Violet was a little too interested in Carver's truck. Calm down sis." @Learnthingss also wondered what was exactly going on between the previously mentioned characters, writing, "I could be tripping, pretty sure I am lol, but what's this fascination Violet has for Carver this episode? Couldn't just be his truck right? It's probably nothing I think I'm just seeing stuff lol."
There were several more who were of this same mind, with @georgiaxbov stating that they definitely were picking up some latent emotions between Violet and Carve, and @HenryAppleBott1, who said that had to rewatch the episode in order to spot all of the slow gazes. They added that they fully expected the episode to act on these emotions and that they were actually confused because they didn't. Surprisingly, it looks like not everybody picked up romantic vibes between Violet and Carver, such as @giovanna327, who stated, "Isn't Violet nosey? That's all I read into it." 
These comments highlight that many "Chicago Fire" viewers sense something between Violet and Carver and that many will watch future episodes with a keen interest in any further romantic developments between the two.