Brian Cox Wants To Dive Into Comedy Once Succession Ends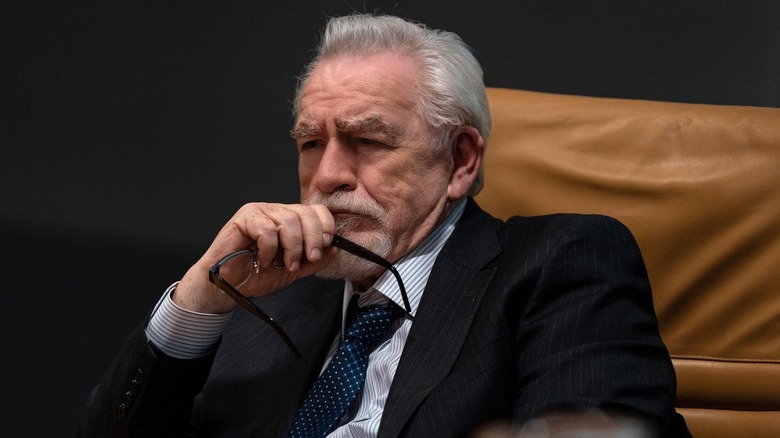 Macall B. Polay/HBO
Emmy-winning actor Brian Cox has revealed that after his illustrious run as Logan Roy — the monstrous, megalomaniacal owner of a media conglomerate in the smash HBO drama "Succession" – ends, he's ready for a change of pace.
Cox, who has no doubt earned laughs with Logan's catchphrase "f*** off" since "Succession" debuted in 2018, now wants to go about getting laughs the natural way — through comedy projects. In an interview with Jimmy Fallon on "The Tonight Show" ahead of the debut of "Succession" Season 4, Cox explained his reasoning. "Well, as you get older, you just want to make people laugh," he explained. "I mean, we live in such a middle of a big s***show [that] it's important that people laugh more, you know. I think that's what I want to do. I want to laugh more. I want to ... I mean, you know, Logan's quite funny. I think he's very funny."
Cox is not a complete stranger to playing in comedies. He earned an Emmy nomination as a guest actor on the hit sitcom "Frasier" in 2002, and Fallon showed a photo of the Cox in one of the two "Super Troopers" movies he starred in for actor-director Jay Chandrasekhar and the Broken Lizard comedy troupe. Quite simply, Cox said, he's willing to be in more comedies, so long as he's asked.
Cox says he is up to do all kinds of roles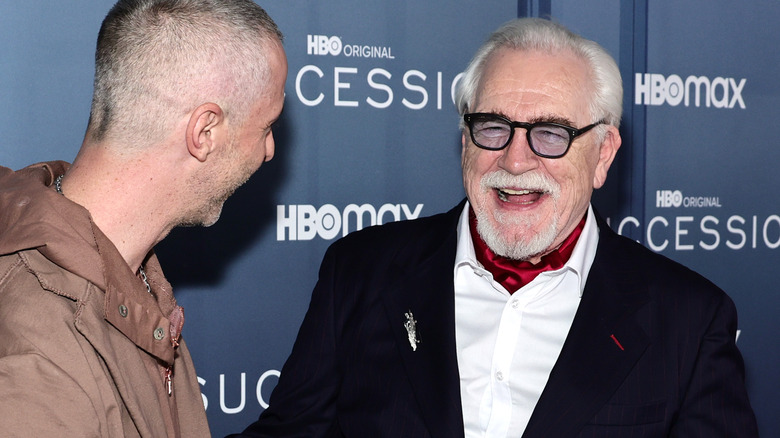 Jamie Mccarthy/Getty Images
In addition to "Succession," Brian Cox has played plenty of heavies in his esteemed career, where he's amassed an astounding 230 screen credits since his debut in 1965. His credits in the action, drama, and sci-fi genres include such hits as "Braveheart," "The Bourne Identity," "X2: X-Men United," and "Rise of the Planet of the Apes." Cox has also delved into psychological thrillers, perhaps most notably as the first screen version of Dr. Hannibal Lecktor (billed slightly differently than Anthony Hopkins' Lecter) in "Manhunter" in 1986.
With a career consisting of so many serious roles, Cox told Jimmy Fallon that he treats any offers that come to him in the comedy realm with an equal amount of respect. So, when Cox was offered the role of Captain O'Hagan in 2001's "Super Troopers," he was all-in. "The point is, I'm an actor. I do different things," Cox explained to Fallon. "And the more different the better. So, when something like ['Super Troopers'] comes along and they said, 'Why do you want to do that? You don't want to do that.' That's immediately the reason that you do do it. Because everyone says, 'Why do you want to do that?' [I say] 'I'm going to do it.' That's it. Boom."
"Succession" Season 4 debuts on HBO and HBO Max on Sunday, March 26.