The Mandalorian S3: Did Jimmy Kimmel Just Spoil Moff Gideon's Villainous Return?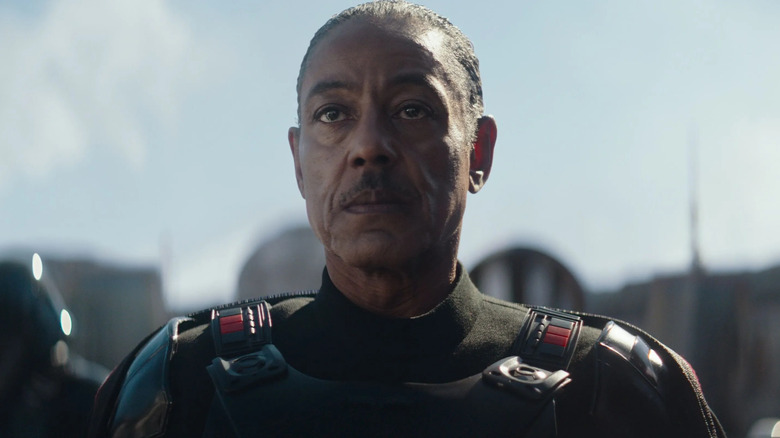 Disney+
The people at Disney and Lucasfilm are generally pretty protective about plot spoilers for upcoming projects. That includes the rest of Season 3 of "The Mandalorian," which started in early March and is set to unfold for a few more weeks. There's a lot of plot left to be revealed in this "Star Wars" saga, and fans are now right to wonder if perhaps one aspect of that plot has been inadvertently spoiled by comedian Jimmy Kimmel during his interview with Giancarlo Esposito (YouTube), who plays the villainous Moff Gideon, whose downfall has been explained throughout Season 3
Ultimately, the potential spoiler might just come down to how you choose to interpret Kimmel's words. He refers to Esposito's character as the "Grogu-napper in Season 3 of 'The Mandalorian,'" but the question is whether he's making a reference to another attempt to capture Grogu, or if it was merely alluding to the character's previous exploits in the star-spanning series.
Fans will just have to watch the show to know for sure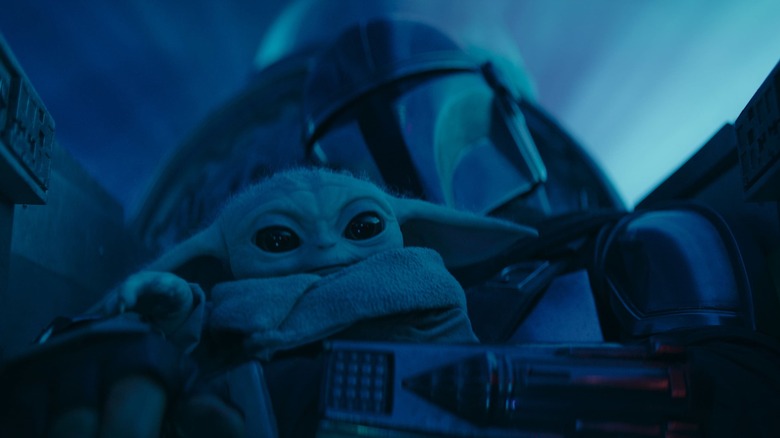 Disney+
Like a lot of things that can get classified as "spoilers" on the internet nowadays, Jimmy Kimmel's comment is so ambiguous that no one will really know if it's a spoiler or not until the plot of "The Mandalorian" Season 3 is revealed, arguably making it not a spoiler at all.
Of course, we also don't know if Kimmel has even seen any "Mandalorian" episodes in advance, and he might not be privy to any more insider information on the series than the general public is. Still, for a franchise as habitually cloaked in secrecy as "Star Wars," it could be a legitimate slip-up, and it's probably enough to make hardcore fans of the show curious.
On the bright side, Giancarlo Esposito's Moff Gideon is going to be coming back to the world of "The Mandalorian" in some future episode of Season 3, and whether he ends up trying to kidnap Grogu (who recently recapped Season 3 Episode 1 of "The Mandalorian") again, that's a good thing for viewers of the show. And an Esposito press tour is certainly worth the occasional mild spoiler risk.