Chad Stahelski On Making John Wick 4: 'We Don't Have This Big Road Map' - Exclusive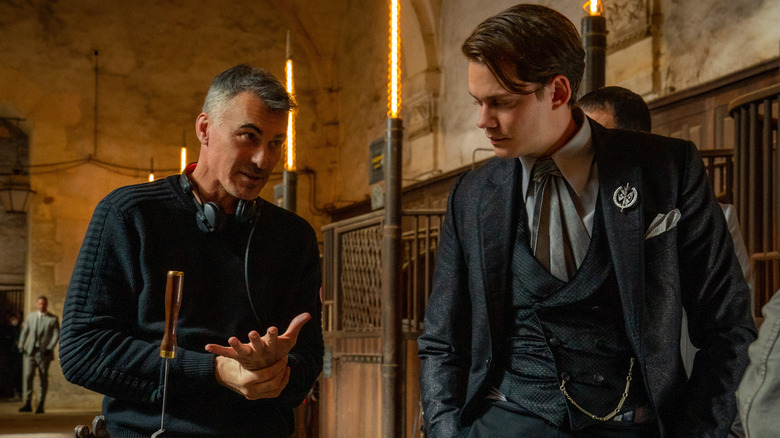 Murray Close/Lionsgate
"Game of Thrones." "The Lord of the Rings." The Marvel and DC cinematic universes. "Harry Potter." What do these gargantuan TV and movie franchises all have in common? They're based on existing properties: multiple novels, novellas, and in two cases, literally thousands of comic books spread out over decades of storytelling and featuring untold numbers of characters. There are enough existing and ongoing stories, plus extensive background material, to keep butts in seats for years to come.
But the "John Wick" universe is different. Beginning in 2014 with the original movie, director Chad Stahelski, writer Derek Kolstad (and others), Keanu Reeves, and the rest of the cast and crew have gradually constructed a surreal, utterly strange world just one step removed from ours, essentially out of thin air.
Sure, the "John Wick" movies — which kick off with the world's deadliest assassin (Keanu Reeves) seeking revenge against a vicious crime boss for the murder of his dog, a gift from his deceased wife — are inspired by noir thrillers, martial arts epics, and other influences, but they are not based on any pre-existing properties. There are no published stories to follow or adapt.
According to Stahelski, he, Reeves, and the rest of the team don't even look past the movie they're making at that particular moment. "The way Keanu and I approach all these is we do them one at a time," explains Chad Stahelski in Looper's exclusive interview. "We did the first one thinking we'd never work again."
They're making it up as they go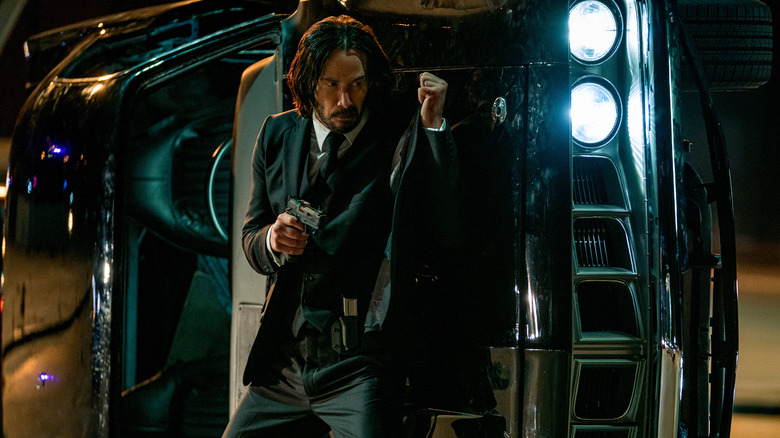 Murray Close/Lionsgate
With the new "John Wick: Chapter 4," the saga has come a long way from John Wick setting out to avenge his beloved canine companion. Each film has explored the realm where John operates a little bit more, especially the rules and rituals of the mysterious criminal organization known as the High Table. Along the way, the movies have introduced new characters and corners of John's world, but Chad Stahelski says not everything shows up in the finished film.
"Two characters I always loved from the first movie were Aurelio, John Leguizamo's part, and Charlie, David Patrick Kelly's part ..." says the director. "We wrote side scenes for them. Unfortunately, it didn't quite make the movie, or we had to tone it down because they brought us in a different direction that took us away from the main story. We have all these great little ideas that we haven't used yet."
Whether those ideas find their way into a future movie remains a question, especially since it's not clear whether there will be a "John Wick 5." That goes back to the approach taken with the entire saga, which does not have to follow a narrative set down long ago by an author or comic book artist.
"We didn't come from a 'Game of Thrones' novel or a book series, so we didn't have it quite laid out," says Stahelski. "I wish we did. It would be so much easier. Each time, we try to expand based on the characters, so we don't have this big road map that we go in on. We just take these characters and give you enough of the world that would suffice to understand the character."
"John Wick: Chapter 4" is rolling out in theaters today.