Chad Stahelski Gets Candid About John Wick 5 And What's Next - Exclusive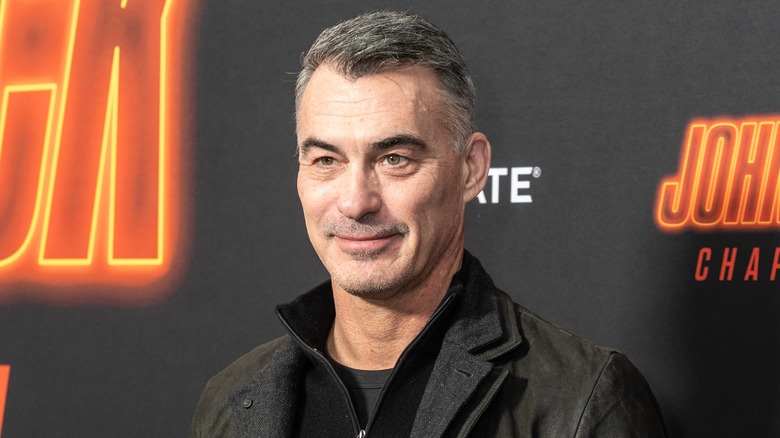 lev radin/Shutterstock
When we last saw John Wick (Keanu Reeves) at the end of "John Wick: Chapter 3 – Parabellum," he was badly injured after his latest battle with the High Table, but not quite ready to give up the fight. Audiences weren't ready for him to quit either: "Parabellum" earned $328 million at the box office, guaranteeing that John would return for "Chapter 4."
In August 2020, Lionsgate Studios confirmed that a fourth movie was on the way — along with "John Wick 5," which the studio announced would be shot back to back with "John Wick 4" by franchise director Chad Stahelski. But even though "John Wick: Chapter 4" is out this week, that plan to shoot both movies together didn't come to pass, and Stahelski told Looper why in our exclusive interview with him.
"I squashed that," he said. "I didn't feel I could be good enough. I've been part of properties that have done two projects at once, and what I've seen is it's one big long movie that's cut in half, no matter what you say in the story. It's super important for a creative individual or team to take a little breather."
Stahelski also noted that technology and VFX are advancing all the time, but more importantly, the people making the movie are constantly evolving as well. "The 'Wick' movies get better because I get better, because Keanu gets better, our creative team gets better," he said. "If we didn't have that break in the middle ... I don't think we would have been good enough to give the audience a great '4' and a great '5.' You need to do a great '4,' focus on it, knock it out of the park, take a chance to catch up, and take time to get better."
So will there be a John Wick 5?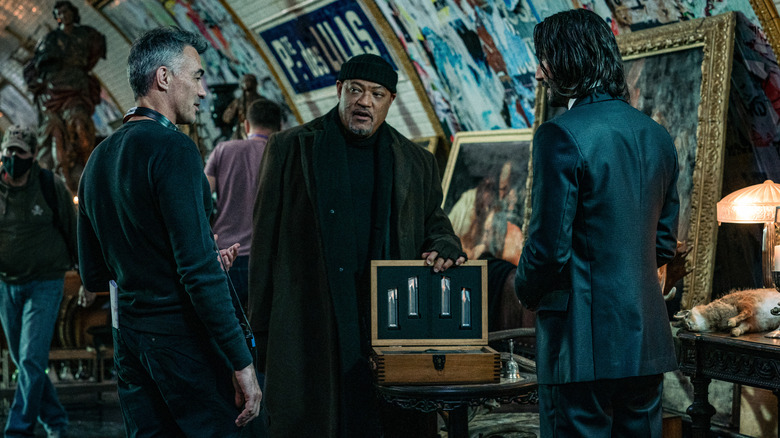 Murray Close/Lionsgate
Without spoiling anything, it's safe to say that unlike the past couple of films in the series, "John Wick: Chapter 4" comes to a definite conclusion. While the universe itself is expanding with the movie "Ballerina" and the TV series "The Continental" — both of which will feature appearances from "John Wick" cast members — the question remains: Will there be a "John Wick: Chapter 5"?
"There's always a chance," Chad Stahelski told us. "It's show business. People have to make money; there's a successful franchise. Creatively, Keanu and I ... This is the end we've always wanted. This is the ending that we think satisfies what we wanted to do with the property ... However you interpret the ending, that's great. Creatively, we feel satisfied with that."
Stahelski — who began his directing career in 2014 with "John Wick" after years as a stunt coordinator and second-unit action director — also said he's grateful to have gotten the opportunity to take the franchise as far as it's gone.
"Is it an incredible opportunity or very flattering to actually have a studio want to make more movies with you? Are you kidding?" he added. "In this industry, that's such a blessing. That's such an opportunity to have people actually come back and be like, 'We want more.' That's incredible. That's what we all work for. What happens with that? That's yet to be seen. It all goes back to the audience. Look, if people want more, they'll probably get more. Whether we're involved [or] not involved, that's great, and I'd be very proud of the property to continue in some form."
"John Wick: Chapter 4" is out in theaters on Friday (March 24).