The Off-Screen Big Bang Theory Moment That Melted Fans' Hearts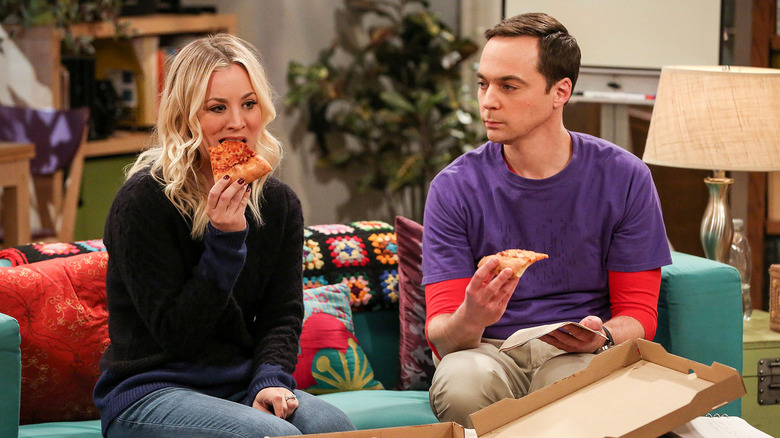 CBS
Friendships are central to "The Big Bang Theory," and apparently, the same was true for the off-screen relationships between the cast. In particular, there's a moment during the 2011 Golden Globes that really warms fans' hearts.
Presenting the award for Best Television Actor — Comedy or Musical alongside Matt Bomer, Kaley Cuoco, who starred on the series from beginning to end, opens the envelope to find the name of her co-star Jim Parsons, who played Sheldon Cooper on "TBBT" alongside Cuoco. Overwhelmed by emotion upon seeing that Parsons won, Cuoco utters "oh my god" before she can even say his name, and then just yells out the result.
Fans on Reddit absolutely loved this moment. U/Sammijaydee wrote, "I loved their friendship chemistry on the show and I love this even more!" Another fan, u/RAP1958 agreed, saying, "What makes TBBT great is the chemistry between their two characters." Apparently, Cuoco wasn't the only one excited to see Parsons win; as original poster u/Kasmuchas points out, "Right! Kunal [Nayyar, who plays Raj on the show] and the others in their table are also very happy of Jim's [sic] win."
Penny and Sheldon's relationship really evolves during The Big Bang Theory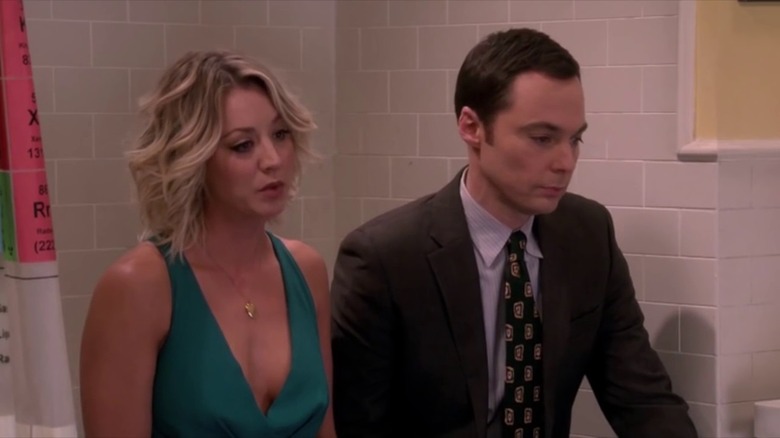 CBS
At first, it definitely doesn't seem like Penny and Sheldon could ever potentially be friends; he's a stubborn, wildly intelligent, and socially inept scientist, and she's an outgoing aspiring actress who loves celebrity gossip and works at the Cheesecake Factory. Thanks to her social know-how, Penny ends up cracking Sheldon's tough outer shell(don), and he ultimately ends up considering her to be one of his closest friends.
A huge turning point for the duo comes pretty late in the show but is important all the same. In Season 9, Episode 17, entitled "The Celebration Experimentation," the gang tries to throw Sheldon a birthday party, only for him to hide in the bathroom out of sheer panic. Only Penny is able to get him to join the party after joining him and letting him admit that he's overwhelmed by the mere idea of a big party, telling him it's fine if he doesn't even want to attend. After Penny tells Sheldon that he's one of her "favorite people," continuing, "so if what you need is to spend your birthday in a bathroom, I'm happy to do it with you." He eventually returns to the party with her, but the moment speaks volumes.
Now, fans can reexperience the joy of "The Big Bang Theory" in its entirety through streaming on HBO Max.