HIMYF Fans Got A Kick Out Of S2's Welcome Protocol (& Hope To See It Again)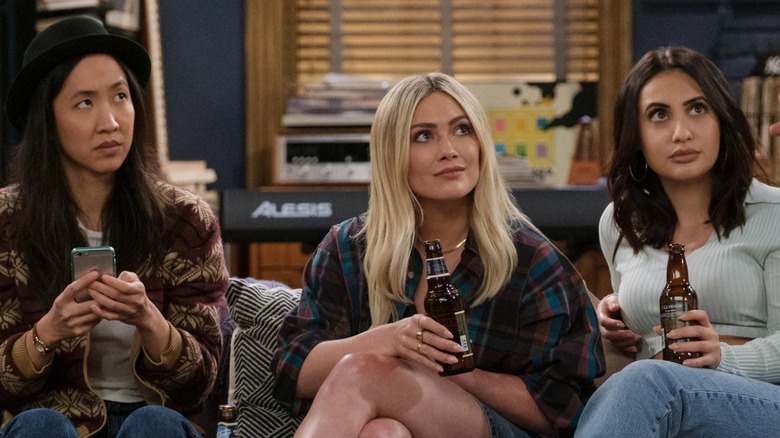 Hulu
While many fans are still angry about the "How I Met Your Mother" series finale, that doesn't seem to have stopped them from tuning in to its spin-off, "How I Met Your Father." The Hulu series premiered in January 2022 and was quickly renewed for an extended second season, offering a full plate of 20 episodes — twice as many as Season 1. The series gives a fresh spin on the original by focusing on Sophie (Hilary Duff) as she navigates present-day New York's dating scene with her buds Val (Francia Raisa), Charlie (Tom Ainsley), Jesse (Christopher Lowell), Sid (Suraj Sharma), and Ellen (Tien Tran). Kim Cattrall stars as Future Sophie, telling the disembodied voice of her son about how she (eventually) met his father.
With Season 2, Episode 9, "The Welcome Protocol," fans were excited to learn about a four-part ploy the gang uses to impress potential love interests. The show introduces the plan with fourth-wall-breaking eye contact, fancy title cards, and a heist-evoking soundtrack. And many fans loved it. 
"'The Welcome Protocol' is another banger concept that needs more episodes," @inspirehighblog tweeted. Meanwhile, u/ZohanDvir commented on Reddit, "Three minutes in and this feels like classic HIMYM." Many folks remained cautiously optimistic, like Twitter's @trilltaku, who wrote, "I'm praying the writers room does not forget about the 'welcome protocol' and uses it in future seasons." 
Some fans felt the Welcome Protocol wasn't earned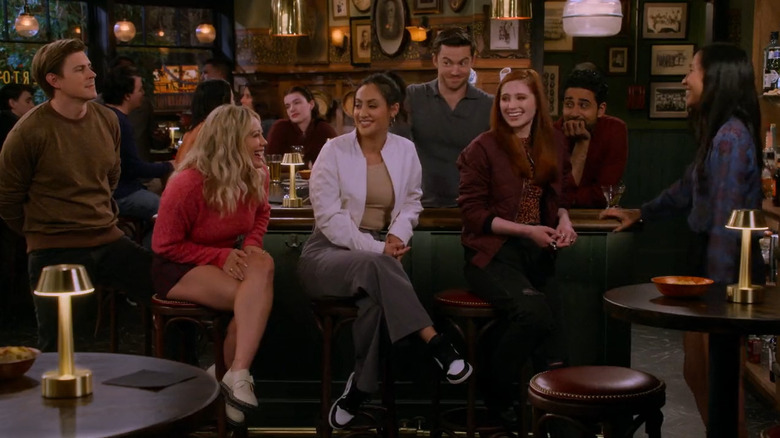 Hulu
For all the praise, though, there were a few fans who didn't appreciate it as much. Some fans hoped for more out of "The Welcome Protocol," both the episode as a whole and the specific plan at its center. "This episode was just okay for me," u/dykno_soar said on Reddit, feeling it stalled in execution. "'The Welcome Protocol' is a really funny idea, and it could have been so much stronger!" U/aussiesrlyfe agreed, adding their own idea that the Welcome Protocol "could've been played better for a future partner introduction to give us flashbacks to EVERYONE ever brought in."
Other fans agreed, feeling that while the joke was entertaining, it wasn't quite earned. "[The concept] implies that it's a regular thing involving the whole group, but we barely ever see them all together, and they've only actually all known each other for a very short time anyway," said u/DonateToM7E. They added that these gags are "lazy ways for writers to pretend there's much more chemistry and history between the group than in reality."
Still, the primary point behind these complaints is something just about every fan can agree with. They want more interaction between different members of the group, like Sophie and Charlie, and Sid and Val, and less of Sophie and Val going off on their own. The fans are also continuing their evolving love affair with Charlie as the favorite of the group. Stand aside, Sophie.