How I Met Your Father Fans Are Loving Charlie More And More As The Show Goes On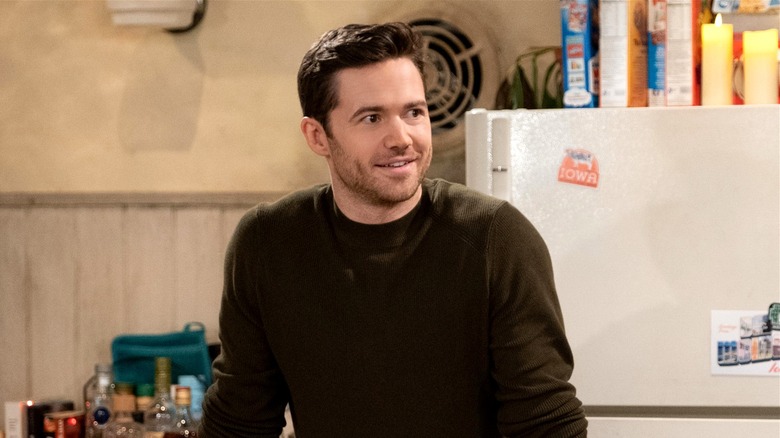 Patrick Wymore/Hulu
The supporting cast in a comedy is always a crucial component for a show's audience. Sure, everybody is automatically focusing on Sophie (Hilary Duff/Kim Cattrall) as she recounts her story in "How I Met Your Father," but it is her friend group that really helps propel the series forward. Of course, when the entire hilarious plot of the show is trying to figure out who Sophie eventually has a child with, extra scrutiny will be paid to her compatriots and others in her orbit.
The most recent episode of "How I Met Your Father" involves two sets of double dates and an exceptionally awkward dinner scenario. Both dates don't exactly go as planned, with Charlie (Tom Ainsley) trying to on a date to get over Valentina (Francia Raisa). Although Valentina is able to meet somebody, who is referred to as Rando and covered in emojis, Charlie goes on a double date with Sid (Suraj Sharma) and Hannah (Ashley Reyes).
As mentioned earlier, these social meet-ups don't exactly go as planned, but they are still better than the night Sophie and Jesse (Chris Lowell) have because they visit the people who purchased Sophie's picture in the previous episode. As ecstatic as Sophie is, her excitement soon withers when Charlie and Sophie realize what kind of people bought the picture. Considering the events of this episode, some fans are starting to truly appreciate Charlie and his story, and have converged on a popular online forum to discuss exactly why.
Fans are loving Charlie's development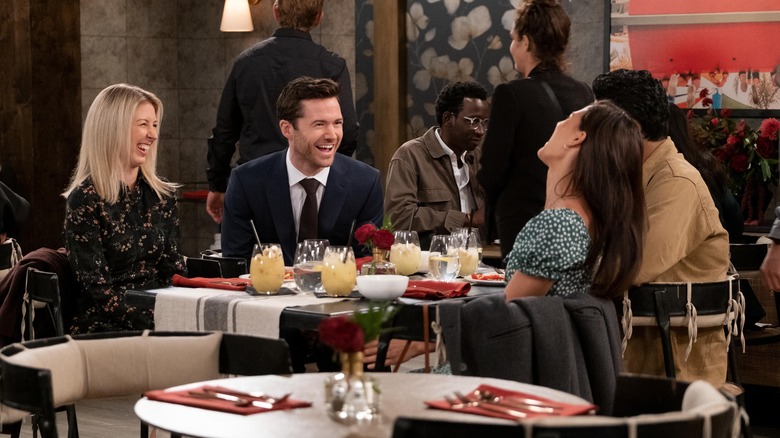 Patrick Wymore/Hulu
One of the plots of Episode 3 involves Charlie, Sid, and Hannah going on a double date with a woman named Alice. However, Alice is in charge of a rewards program, which makes Hannah and Sid overlook her quirks in an attempt to leverage her job for their gain. Not understanding why Hannah and Sid are such big fans of hers, Alice points out that Charlie's friends are trying to use her. Eventually, the two women leave, since Alice believes Hannah is her new best friend, and the episode ends with Hannah, Sid, and Charlie at their usual bar.
Since this episode of "How I Met Your Father" gives Charlie a bit more screen time, some audience members have expressed their thoughts on the character. Reddit user u/really_thirsty_lemon wrote, "Charlie looks SO GOOD this season. I thought he'd be the 'foreign character' for giggles and scapegoat in S1, but he looks so much more confident and is giving main character energy now." Reading this comment, u/florentinsch replied and said that they love that Charlie and other characters are getting the spotlight since it seemed like "HIMYF" really only focused on Sophie during the first season.
User u/fudgems16 is also a big fan of this most recent episode, saying that they loved the Charlie part and that the show is really starting to feel like its predecessor show, "How I Met Your Mother." Both u/scrappychaz and u/MandoAviator enjoyed Charlie in this episode, with the former saying that they feel like the character is just getting better and better. Although Sophie is definitely the star of "How I Met Your Father," it seems like some fans are starting to really enjoy Charlie.