Kristen Stewart As Poison Ivy Is Certainly A Sight To See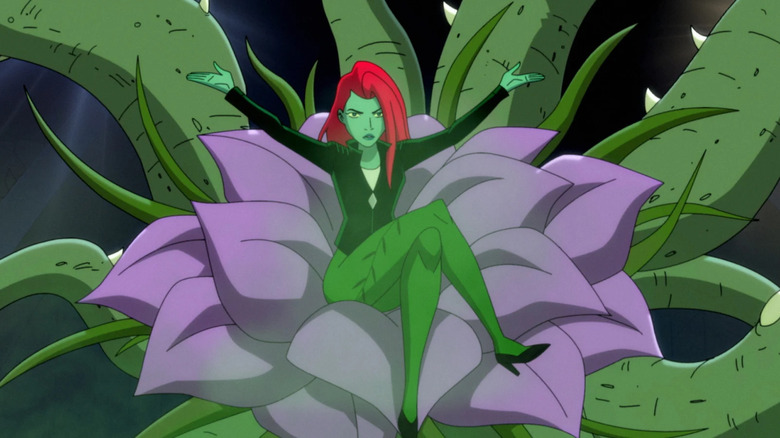 HBO Max
Two things are certain in this world: DC will always have unnecessary off-screen drama, and there will always be someone playing Batman. Whether it's Robert Pattinson or whoever James Gunn inevitably casts in the role, the Caped Crusader will always have his own little corner in the movie industry.
Pattinson debuted as the World's Greatest Detective in 2022, giving fans a darker and grittier Batman than ever before. The film established an exciting future for the character, with fans eager to see some of the hero's rogues gallery in future films. DC fans are ready to see some of Batman's lesser-explored rogues make it to the big screen. Poison Ivy is a particular fan-favorite that many want to see in live-action.
The character has had a recent resurgence of popularity in comics and on the small screen with the animated series "Harley Quinn." Besides Uma Thurman's lackluster performance in "Batman & Robin," studios haven't really explored Poison Ivy in live-action, so her inclusion could allow a blossoming franchise to differentiate itself from Batmans of the past. Instagram artist Craft of Designing took things into their own hands, creating fan art of Kristen Stewart as Ivy and envisioning her in the role, which she had previously turned down.
Kristen Stewart as Poison Ivy offers a Twilight reunion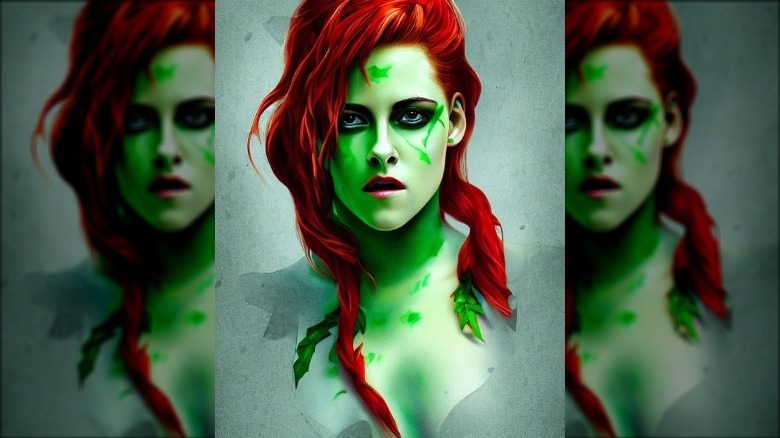 craftofdesigning/Instagram
Craft of Designing's fan art puts Kristen Stewart front and center as Batman's plant-based villain, Poison Ivy. While the actress definitely doesn't immediately come to mind when imagining a live-action Ivy, the artist does a great job showing what she could bring to the role. Give Stewart the character's iconic red hair and green skin, and she's not a horrible choice to play the part. The artist also gave her some nice plant-like details on her skin, making Stewart look akin to comic-book Ivy, who typically has plenty of similar features.
Even after seeing Stewart as Poison Ivy, we're not entirely convinced about the casting but admit that it would offer a mini "Twilight" reunion if paired with Robert Pattinson's Batman. Although both actors made names for themselves with the young adult movie series, they've gone on to do bigger and better things. Pattinson starred in countless indie films like "Good Time" and "High Life," while Stewart gained award-season recognition for "Spencer" and followed it up with "Crimes of the Future." It's been so long since they shared the screen that seeing them together again would make many fans happy.
Taking a different route, Stewart's Poison Ivy could play opposite Margot Robbie's Harley Quinn, exploring the characters' relationship on the big screen. "Harley Quinn" introduced general audiences to their comic book love, but having them together in live-action could be great representation in a blockbuster.