Brendan Fraser Doesn't Remember Much About His First Acting Gig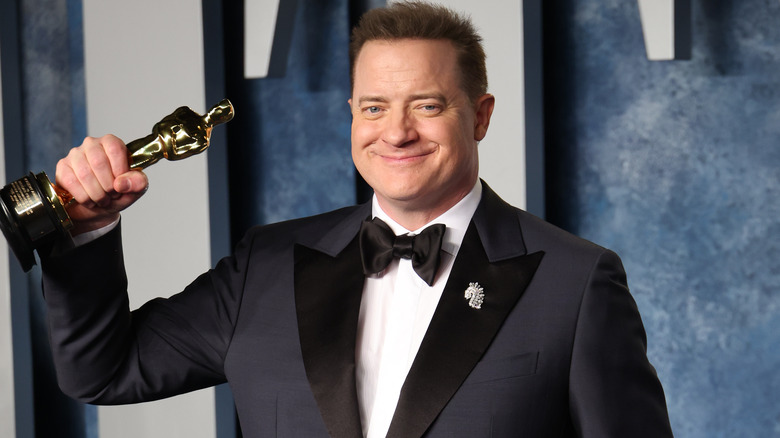 Daniele Venturelli/Getty Images
Brendan Fraser is having a moment right now. The acclaimed actor earned all kinds of accolades for his role in "The Whale," culminating in an Oscar win for best actor. It was a moment of vindication both for the actor and his legions of fans. After years of unsteady work and every website running some version of "What happened to Brendan Fraser," he got back on top, and the future looks incredibly bright for him. 
It's the perfect time to look back on his body of work, with notable hits like "The Mummy" franchise and "George of the Jungle." However, if you really want to go back to where it all started, you need to track down an obscure episode of "America's Most Wanted" that contains Fraser's first television performance. When speaking to W Magazine about the role, he explained, "I was a victim on America's Most Wanted. I got shot, but I made a phone call that saved my life. Wait—maybe I died! I can't remember. But they did catch the guy who did it." So really, it was a happy story all around. 
Brendan Fraser's acting roots go back even further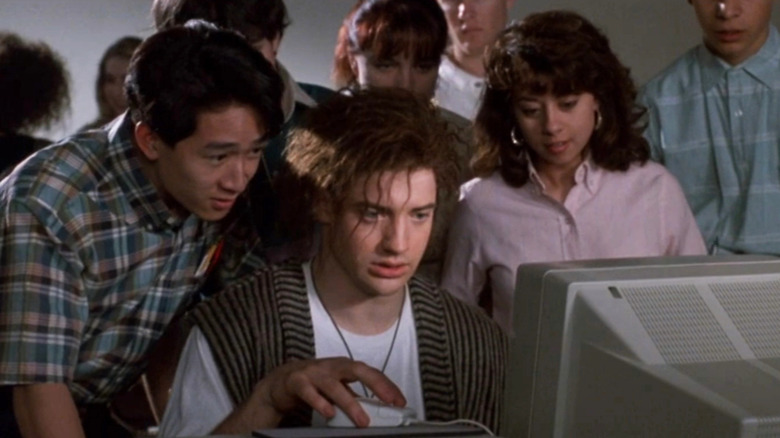 Buena Vista Pictures Distribution
Brendan Fraser's role in "America's Most Wanted" is a fairly obscure one. It doesn't even pop up on his IMDb page. But he knows his career better than anyone else, and his interest in acting extends far before he made it on TV. When W Magazine asked about his first acting job, Fraser initially answered, "At the Renaissance Faire. I'm pretty sure I played the village idiot."
But Fraser was always destined for a life as a performer. He developed an appreciation for the arts at a young age, to the point where pursuing acting was an inevitability. When talking about where his passion for acting came from, he explained, "I started seeing plays in London as a kid, probably around age 7 or 8. My father's work was with Tourism Canada, so we moved somewhere new like every three, four years. Mom and Dad would give us tickets, and we would go see Jesus Christ Superstar, Oliver!, The Mousetrap. That's where I started to feel like, 'I want to do that.'"
Fortunately for the world, he pursued those talents, gracing us all with one excellent performance after the next. It's rare to get a second act in Hollywood, and fans are just glad to see Fraser's back.