Gary Cole Appreciates How His Character Was Integrated Into NCIS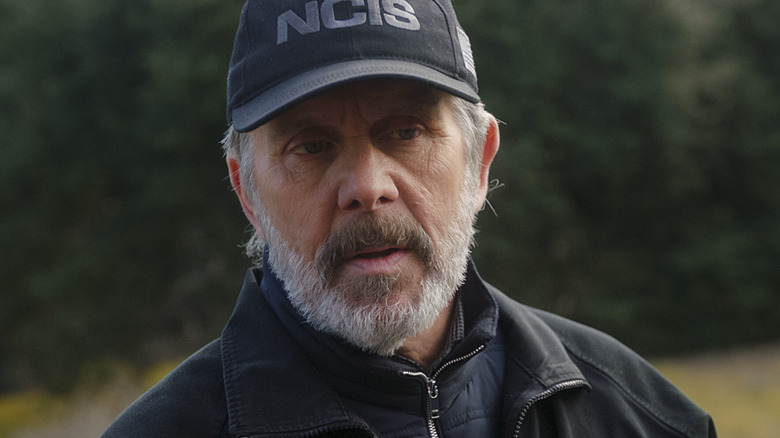 CBS
Bringing a new character onto a show that has aired over 400 episodes can be a delicate process, and when it came to ushering in the Alden Parker era of "NCIS," the carefully crafted approach to introducing Gary Cole's persona was executed with such excellence that the actor himself continues to be impressed by how it all went down.
Many fans probably thought they would never see an entry from "NCIS" without Mark Harmon. Whether it was the many action-packed episodes or the number of unforgettable pause-worthy moments, his Leroy Jethro Gibbs arguably captivated home audiences as the face of the Navy crime-fighting force for many years. So when it came time to pass the baton to Emmy nominee Gary Cole, the writers went out of their way to make an already jarring experience as entertaining and effective as possible, which the actor can't help but look back on fondly. 
"The writers were very smart when they had [Parker] arrive during a conflict among the other characters," Cole told TV Insider. "They were chasing a serial killer and Parker was chasing the same one. They collided in the middle of a case so there was immediate conflict and animosity [between them], which was good." Cole also mentioned the avenue taken to develop Parker was the right choice, saying, "I thought it was handled pretty well. The most important thing was how he entered as a character. He didn't just show up and say he was the new guy."
Cole and Parker have a lot in common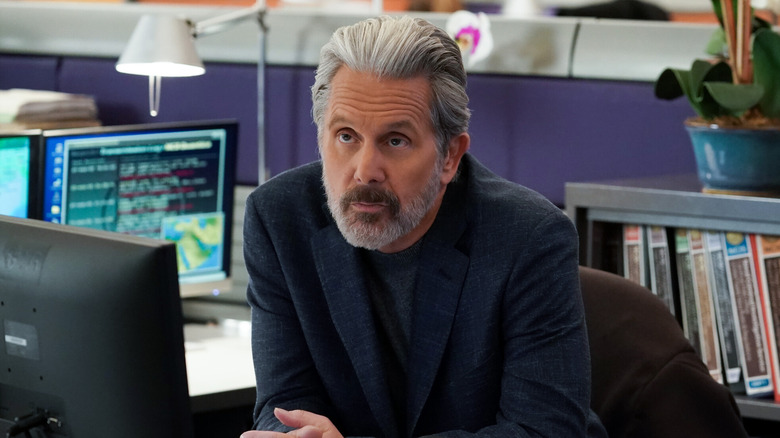 Sonja Flemming/CBS
NCIS Special Agent Alden Parker may not be an actor by trade, but he sure does have a lot in common with one. It turns out that the man who plays Parker had more influence over his character than many probably expected. Gary Cole revealed how the show cultivated Parker's personality to Watch magazine, saying, "He's trying to fit in, he's trying to improve himself. He's a problem solver. I can relate to all that in this situation." But those common traits aren't a coincidence. The actor added, "What's nice is the producers and writers go out of their way to personalize the character for you. There's a kind of NCIS character bible, and they try to match some of my traits and back story with Parker's ... You can really lean into those details for consistency and comfort."
After reading Cole's feelings about Alden Parker's introduction and development, there is a strong indication that the actor has had a rewarding experience and enjoys working with the talented people on the CBS series. And it isn't just the writers and producers he has offered high praise for in the past. When it comes to the people on the production, Cole said to ET Canada, "I've worked with great crews but I have to say it's the best crew on planet Earth." It's no secret that bringing "NCIS" to viewers is a team effort, and Cole is very proud to be working with such gifted individuals.