Zach Braff Winces At The Mention Of Garden State (But It Made Him Tougher)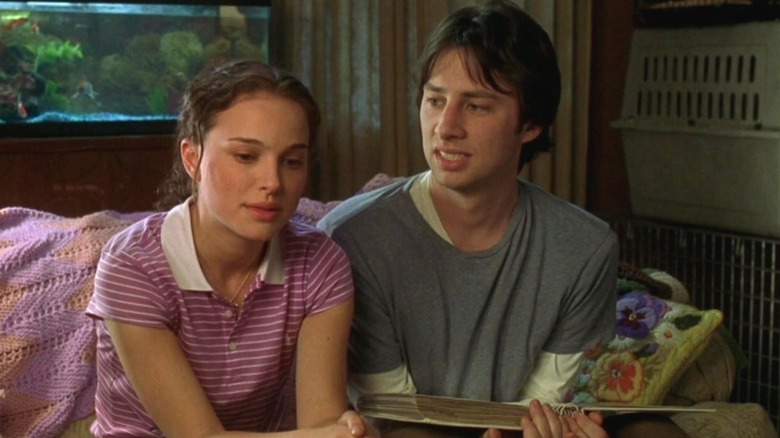 Searchlight Pictures
If you think "Garden State" is totally cringeworthy, you're not alone. Zach Braff is right there with you.
The 2004 movie, which helped the "Scrubs" star make the transition from the small to the big screen — and which, frankly has a soundtrack comprised entirely of bangers — is earnest as all get-out, which is a big part of the problem. Between Natalie Portman's total "manic pixie dream girl" character Sam, the whole part where young disenfranchised people yell into a ravine to express their capital-F Feelings, and the navel-gazing of it all (Braff based the story on his own life), "Garden State" can be a lot. As far as Braff is concerned, it was an important lesson for him to learn.
Speaking to The Independent – which said the actor, writer, and director "winced" at the mere mention of his debut movie — Braff said, "I just feel lucky that I get to make stuff. I can't really dwell on it," before dwelling on it. "Anyone who's ever got a bad grade on an essay from a teacher can relate – just imagine it was out there in public, you know? No one said being a creative person was easy, but you have to be vulnerable and authentically yourself. Otherwise, what's the point?" 
The good news, though, is that Braff has come a long way. "Your skin gets tougher. When you're young, you're very vulnerable. But I've been doing this for 20 years now. You get used to it."
What has Zach Braff been up to lately?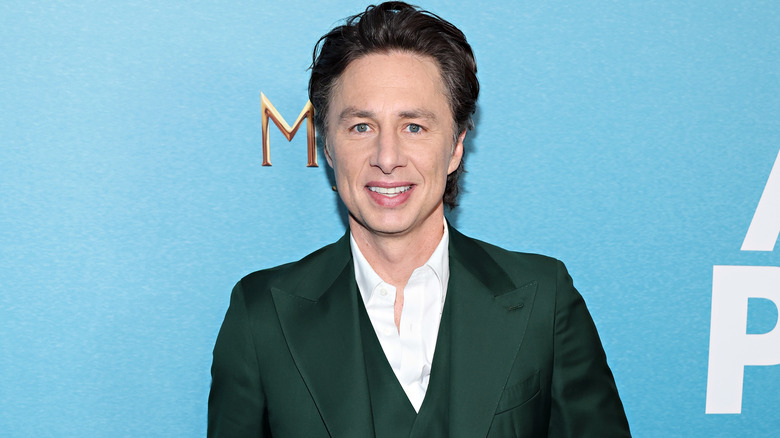 Cindy Ord/Getty Images
"Garden State" might be cringe, but if you're worried about Zach Braff's legacy, he's doing just fine. "Scrubs," on which he starred while he made "Garden State," remains a hugely beloved sitcom — even if its last season is pretty universally regarded as terrible. He's also written, directed, and appeared in a few movies since "Garden State" and since "Scrubs" officially ended in 2010, including 2014's "Wish You Were Here" and his 2023 return, "A Good Person," which stars his ex-partner Florence Pugh.
Perhaps most notable, however, is Braff's work behind the camera, which you might not even know about. In 2020, Braff quietly worked on "Ted Lasso" alongside his "Scrubs" showrunner Bill Lawrence, and even snagged Director's Guild and Emmy nominations for directing in a comedy series; he paired up with Lawrence once again in 2022 to helm an episode of the AppleTV+ comedy "Shrinking." 
Braff, along with the rest of us, still regards "Garden State" as kind of a misfire — but, at the very least, the world became a lot more aware of The Shins. "A Good Person" hits theaters on March 24, 2023.