Parasite Fans Launch Bong Joon-Ho's Film Into Letterboxd History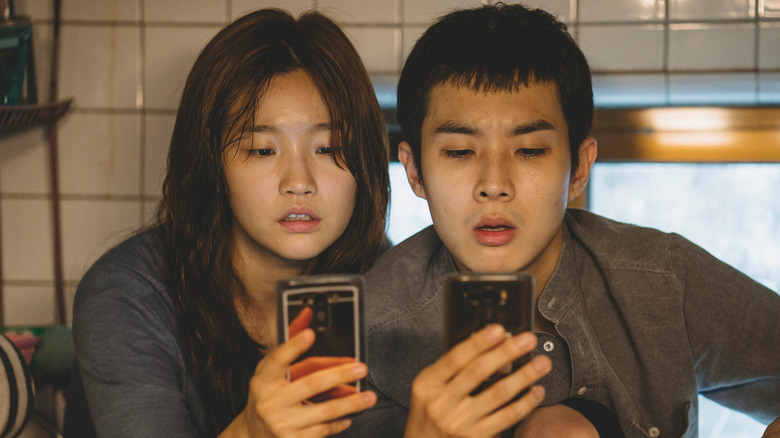 CJ Entertainment
In 2020, "Parasite," the social thriller by beloved South Korean writer-director Bong Joon-ho, became the first ever non-English language film to take home the statuette for best picture at the Academy Awards – and Bong won awards for his screenplay and direction to boot. Now, it's made history once again thanks to Letterboxd.
Letterboxd has existed for eleven years, and no film has ever surpassed a million five-star reviews ... until now. As of March 22, 2023, "Parasite" is the first movie in the review site's history to pass this milestone, which isn't entirely unsurprising. Letterboxd is known for courting discerning cinephiles and people who just love to talk about movies alike, and you'd be hard-pressed to find a movie lover who doesn't love "Parasite" with their whole chest.
Ultimately, this further coronation of "Parasite" is a pretty cool thing when you consider that Letterboxd, which keeps growing in popularity, is a totally democratic platform for movie criticism, not a group of insular critics or Academy members making sweeping decisions. Previous generations had "Citizen Kane" and "Casablanca," and now, "Parasite" is the new standard for excellence.
What makes Parasite so great, anyway?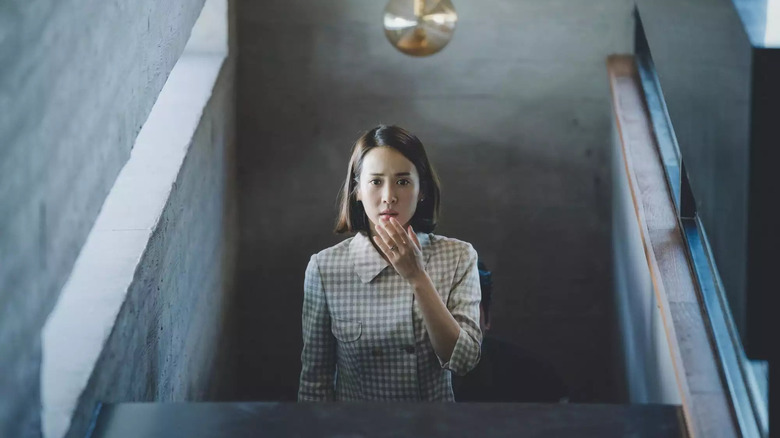 CJ Entertainment
There are plenty of reasons why "Parasite" achieved this major Letterboxd goalpost before any other movie. A beautifully constructed and carefully structured movie by Bong — who previously demonstrated his filmmaking prowess with movies like "Memories of Murder" and "Snowpiercer" — "Parasite" tells the story of the down-and-out Kim family struggling in abject poverty. When they meet the ultra-wealthy Park family, the Kims pull a family heist, tricking the wealthier clan into hiring all of them as their staff without realizing that the Kims are all one family. From there, the movie takes a truly insane turn.
Bong has revealed that the twist happens at the precise halfway point of the script – literally page 71 out of 141 – which is that the previous Park family housekeeper, who was ousted by the Kims, has been hiding her husband in the family's basement for several years while he evades loan sharks. Soon, the housekeeper and the Kims are battling it out to hide their respective secrets from the ignorant Parks, and before you know it, the bloodshed begins.
"Parasite" is one of the most surprising and original movies in years, so of course Letterboxd users love it. As of this writing, there's no word about how many five-star reviews it has on Lebbertoxd.