Grey's Anatomy: The Original Opening Scene Would Have Set A Very Different Tone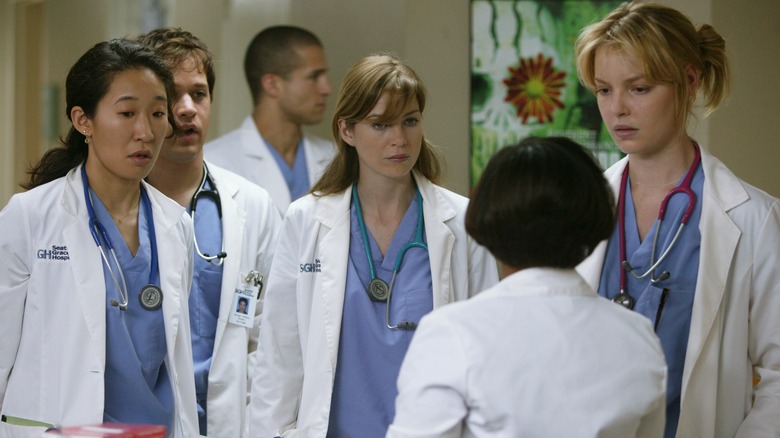 ABC
When "Grey's Anatomy"  viewers first met Meredith Grey, she was coming off of a one-night stand hours before her first day of work as an intern at Seattle Grace hospital. In the 2005 pilot episode, titled " A Hard Day's Night," the character played by Ellen Pompeo was first seen in a  close-up shot, waking up after a one-nighter with a dashing stranger (Patrick Dempsey). "We don't have to do the thing... the exchange the details pretend we care," she said in the opening scene. "Nice meeting you," she added before the two reminded each other of their names.
Fans know how the story continued: Surgical intern Grey later found out that her McDreamy one-nighter was Dr. Derek Shepherd, one of the attending surgeons at Seattle Grace. He was also married.
The tone of the opening scene was both awkward and amusing, but the pilot almost went in an artsier direction. In Lynette Rice's 2021 book, "How to Save a Life: The Inside Story of Grey's Anatomy," executive producer Peter Horton revealed that his original opening for the show featured a naked Pompeo lying on the couch after the tryst. "We had a very tight lens that was out of focus going over all the curves of her body," he said in an interview for the book. "You didn't even really know what it was as the credits were rolling. Her body would have come into focus as her eyes opened."
Horton described his original vision as "this beautiful description of Grey's Anatomy" (get it?), but explained that in the end, there was no time to include the scene. "Shonda [Rhimes] had an instinct to start the show with more of a bang then the grace of that," he added. "I kind of regret it. We seriously could have kept it."
Other cuts were made to the original Grey's Anatomy script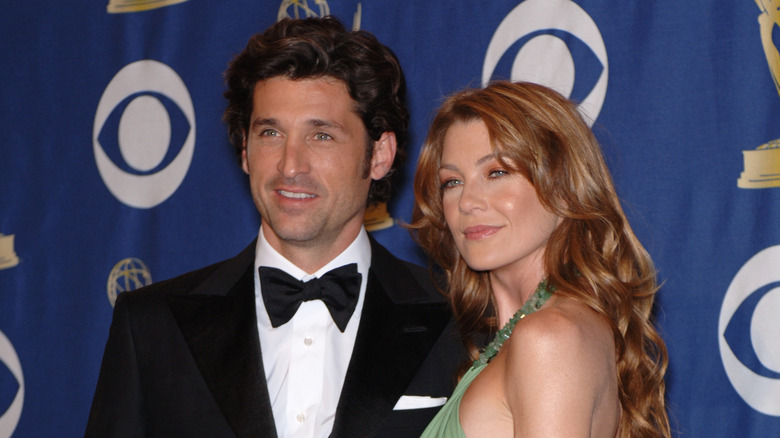 Featureflash Photo Agency/Shutterstock
"Grey's Anatomy" debuted on March 27, 2005, as a midseason replacement on ABC's Sunday night schedule. At the time, series creator Shonda Rhimes was a newcomer. In an interview with Variety, executive producer Peter Horton said the pilot for the medical drama series was the ultimate team effort due to Rhimes' lack of television experience. "The pilot of 'Grey's' was just a hoot because it was Shonda Rhimes' first project," he said. "She was new to the TV world. We all got to dive into that trend and make her script the best we could."
The opening scene –- whether they used the poignant body shot or the awkward morning after chaos –- still would have resulted in the same theme for the show: Meredith Grey and Derek Shepherd couldn't be together because he was one of her superiors –- and married to fellow SGH co-worker Dr. Addison Montgomery (Kate Walsh) at that!
Other changes made to the original script did affect the show. In an interview for the "How to Save a Life" book, "Grey's Anatomy" writer Stacey McKee revealed that a lot of details in the original script were cut out due to time constraints. "The original script was really long, an unmakeable draft, ultimately," she said, per Entertainment Weekly. "We ended up shooting quite a bit of it, but obviously, you can't have a three-hour first episode." McKee also revealed that several characters' relationships changed with the rewrites. "But the core story was always there," she added.