HotD's Milly Alcock Credits An Australian Punk Rock Band For Rhaenyra's Rage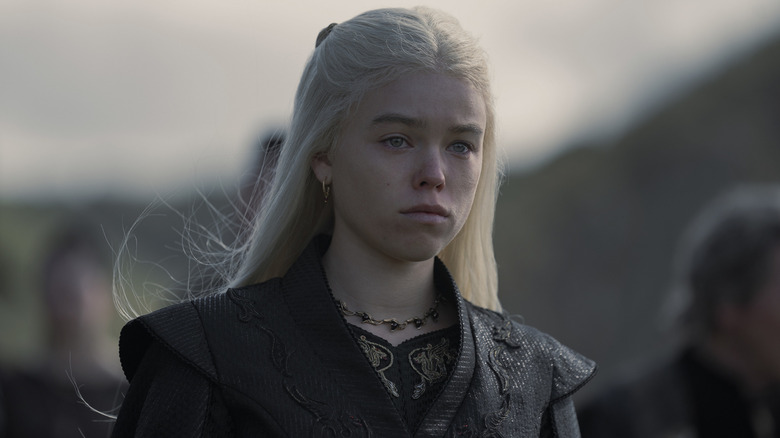 Ollie Upton / HBO
Daughter of King Viserys (Paddy Considine) and heir to the Westerosi throne on "House of the Dragon," Princess Rhaenyra — played in her youth by Milly Alcock and as an adult by Emma D'Arcy — is a descendent of the ancient, powerful, and wealthy Targaryen dynasty. Still, even royal princesses have their problems.
For one thing, the deaths of Rhaenyra's mother, Aemma (Sian Brooke), and brother in childbirth leave her grieving and isolated. Viserys does name her heir, an unprecedented move in Westerosi history, but their relationship is often strained by her rebellious behavior and Viserys' lack of communication. It doesn't exactly help when he decides to marry her best friend, Alicent Hightower (Emily Carey/Olivia Cooke), either.
Alcock told Complex she sees Rhaenyra as a kid in a squabbling household: "I think that 95 percent of people live in dysfunctional families, you know? So I could really hold onto what that was like." One thing that helped Alcock channel this teenage angst was a cool Aussie punk band, Amyl and the Sniffers.
Amyl and the Sniffers helped inspire Alcock's performance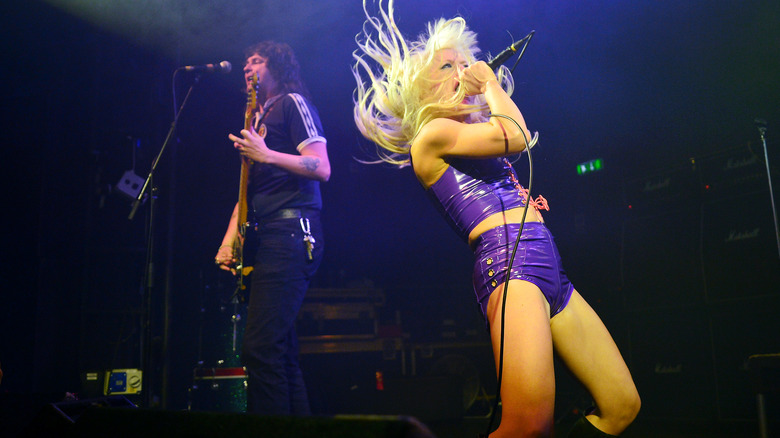 Jim Dyson/Getty Images
Princess Rhaenyra struggles with a lot of anger and resentment over the course of some rather rocky teenage years. In order to better understand what her character was going through, Milly Alcock got some help from two older "House of the Dragon" co-stars who happen to be huge punk fans.
She told Complex Paddy Considine and Rhys Ifans (who plays Otto Hightower) both recommended Australian band Amyl and the Sniffers: "They were like, 'They're an oldie band, you should listen to them.'" As she notes, Considine actually has his own group, Riding The Low, while Ifans played a punk on the big screen before in "Len and Company."
Alcock immediately became a fan of Amyl and the Sniffers herself, even citing their song "Don't Fence Me In" as a potential anthem for Rhaenyra. She also told the Evening Standard a fantasy movie role is playing Amy Taylor, the band's charismatic lead singer. Viewers can only hope she gets to make her own Amyl and the Sniffers biopic someday soon.