Mother Mary - What We Know So Far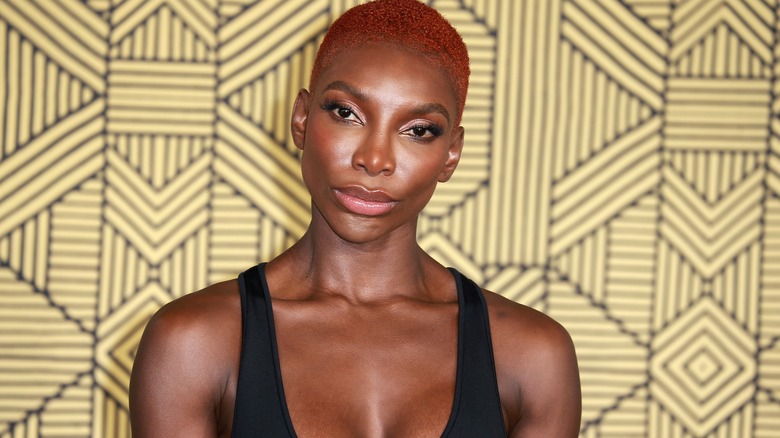 Fred Duval/Shutterstock
When you find yourself in times of trouble, will "Mother Mary" come to you?
That's the question A24 Films will ask audiences when they release the tune-filled motion picture "Mother Mary" sometime in the near future. And it's a bold query to make toward one's audience considering how hard musicals have crashed in recent times. The box office failures of "Cats," "In The Heights," "Dear Evan Hansen," and Steven Spielberg's 2021 take on "West Side Story" have crashed a promising musical revival that kicked off with "Chicago" in 2002. But never let it be said that A24 Films isn't a boldly experimental studio unafraid of bending genres. And now that it's riding high on multiple Oscar victories brought in by the visually dazzling "Everything Everywhere All At Once" it definitely has the power to breathe life back into a favorite Hollywood staple.
They're pulling out all the stops for "Mother Mary" in the hope of making the film a buzzworthy success. It will sport a cast that includes actors that are experts in the musical genre, and have tunes written by two pop music aces who have already made their bones in writing some top-flight hits for other people. Here's what we know so far about it.
Does Mother Mary Have a release date?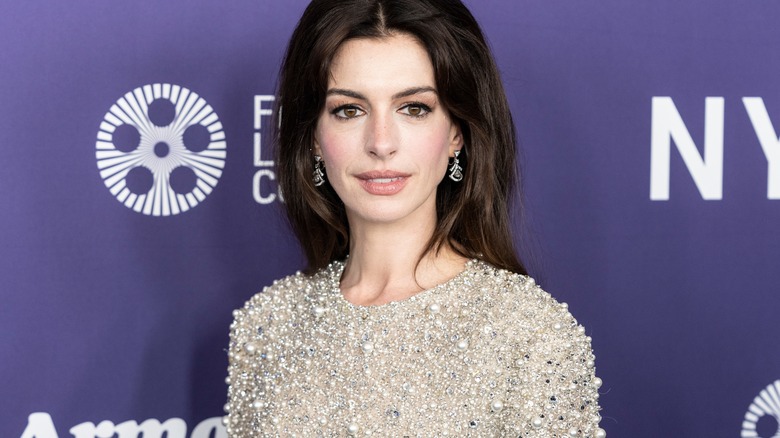 lev radin/Shutterstock
As of press time, there is no announced release date for "Mother Mary." In fact, A24 Studios has not yet let the media in on when the movie will begin filming, and it was not a part of the press release given to the media. Now that we have an official announcement, it's likely that the film will probably get rolling at some point in 2023. When one adds in the required lead time for shooting a movie, editing it, scoring it, and dubbing audio over certain parts of it, that would definitely take the movie's release date firmly out of 2023. So don't be surprised if "Mother Mary" doesn't hit theatres until 2024 or so, perhaps for the summer months or in those important "prestige movie" months when films try to draw Oscar attention. 
We do, however, know where the movie will be shot — "Mother Mary" will film in Germany.
Who will star in Mother Mary?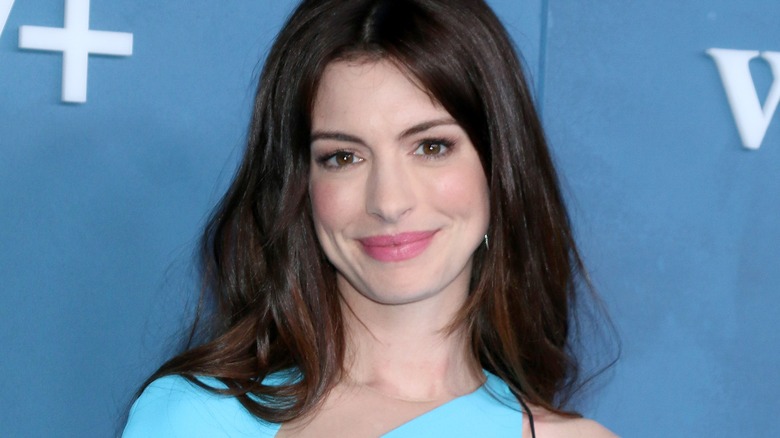 Kathy Hutchins/Shutterstock
"Mother Mary" is set to sport a packed cast featuring two women who definitely have singing experience. Per The Hollywood Reporter, the as-of-yet unnamed central musician character will be played by Oscar-winning actress Anne Hathaway, and the also currently unnamed haute-couture designing woman she develops a relationship with will be essayed by Emmy-winning actress Michaela Coel.
Hathaway, of course, won an Oscar for a role that required her to belt and emote at the same time; her Best Actress in a Supporting Role nod was for playing the doomed Fantine in Tom Hooper's "Les Misérables," which required her to sing all of her songs live on the set. She has also proved her vocal chops in episodes of "The Simpsons" — where she crooned as Princess Penelope — and the "Rio" series of films.
Coel will be co-chairing this year's Met Gala, which ought to give her plenty of insight into the world of fashion. She's best known for her series "I May Destroy You" and "Chewing Gum," got to sing in the latter project, and also did so in Netflix's romantic musical "Been So Long."
The rest of the film's supporting cast has not been announced as of press time, but presumably, they'll sport some award-winning pipes themselves.
What is the plot of Mother Mary?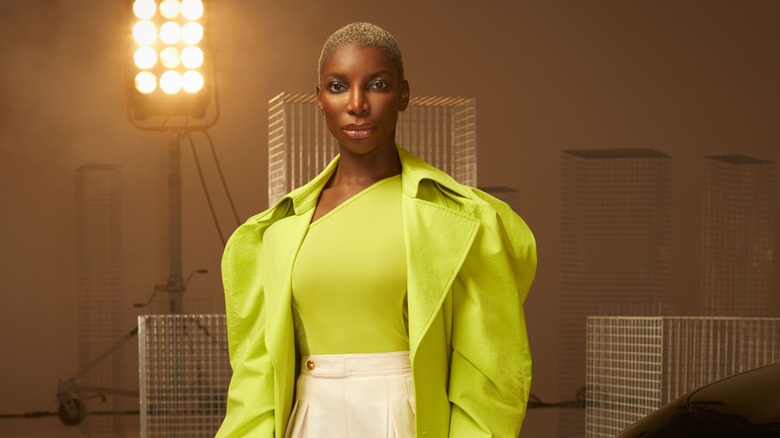 David M. Benett/Getty Images
If you get old-school Hollywood vibes from reading about "Mother Mary," then you may not be too far off. The movie's tone is going to lean toward being a more melodramatic musical, with songs presumably sung by both Anne Hathaway and Michaela Coel during the picture. Singing is Hathaway's character's bread and butter; in "Mother Mary," she plays a musician who may not be warbling the blues over her relationship with Coel's top-drawer fashion designer. 
The press release keeps the status of the relationship between Hathaway and Coel's characters intentionally oblique. Are they best friends? Mentor and mentee? Lovers? Wives? Soulmates? The brief blurb doesn't let us know very much about how the character's connection develops. We also don't know much about how successful Hathaway's character is. Do we have a "Star is Born" situation here, with one character on their way up and the other on their way down, and Coel's character using her influence and style to get Hathaway's attention? Or are they both climbing the rungs of their respective professions together and finding themselves forced to deal with the slings and arrows of humiliation and success as they go? We'll have to keep our eyes peeled to find out.
Who will direct Mother Mary?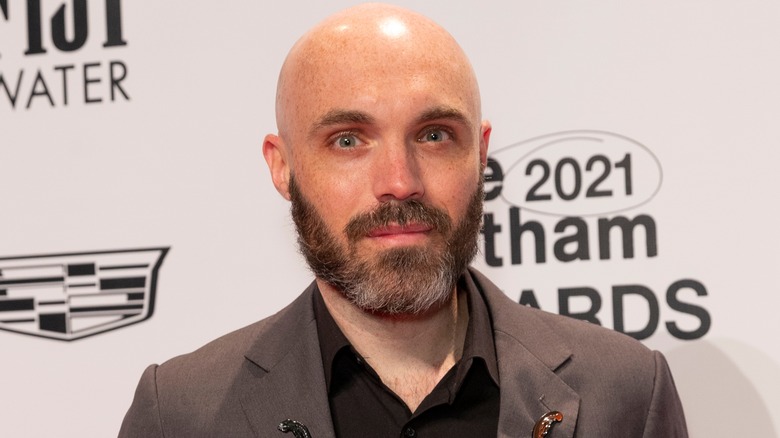 lev radin/Shutterstock
David Lowery will be directing "Mother Mary," from a script he wrote himself. Lowery is best known for helming "The Green Knight" and "A Ghost Story" for A24 Films. He also handled directing duties for Disney's partially live-action remake of "Pete's Dragon." He first grabbed national attention with his film "Ain't Them Bodies Saints", a period romantic action drama starring Casey Affleck and Rooney Mara, which he also wrote. Lowery has also directed two episodes of Paramount+'s "Strange Angels," an episode of Sundance TV's "Rectify," and National Geographic's "Breakthrough."
Lowery will join James M. Johnston and Toby Halbrooks in producing the film. Also on board are Maximilian Leo, Jonathan Saubach, and Jonas Katzenstein. representing the German production company Filmproduktion. Rounding out the team of producers is Jeanie Igoe for Homebird Productions. Topic Studios will split production duties with A24 Films, and both studios will put their money where their songs are.
Who will write music for Mother Mary?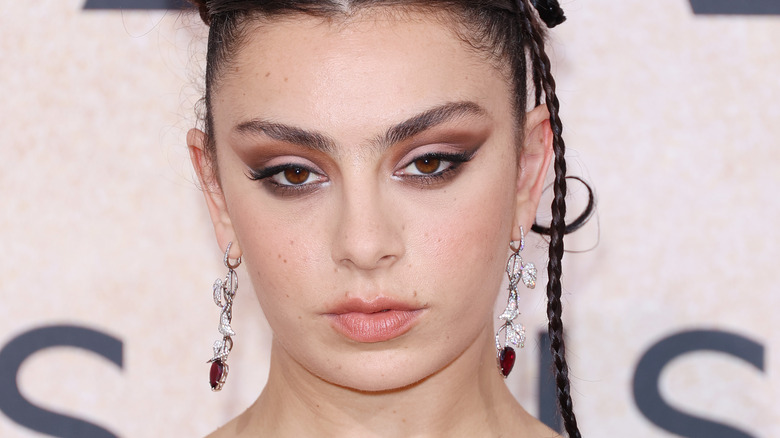 Daniele Venturelli/Getty Images
A24 Films definitely isn't stinting on the star power when it comes to finding songwriting talent for "Mother Mary." Pitchfork reports that the film's songs will be co-written by two musical heavyweights. Bleachers frontman Jack Antonoff, best known for writing big hits for Lorde, Taylor Swift, Lana Del Rey, and St. Vincent, will co-write songs for the project. He will be joined by Charli XCX, who's a pop chanteuse and a heavyweight songwriter in her own right; she's penned tunes for Iggy Azalea, Selena Gomez, Shawn Mendez, and a number of other hot pop talents. Daniel Hart is slated to provide the film's score, which will likely dovetail with both musicians' work.
Charli XCX commemorated the occasion with an Instagram post, in which she posted a picture of herself with Antonoff and a caption reading, "Jack 'bout to get mothered." Hopefully, their songwriting partnership will run just as smoothly and playfully.