John Wick 4: Chad Stahelski Debunks Fan Theory On Trailer's Mystery Woman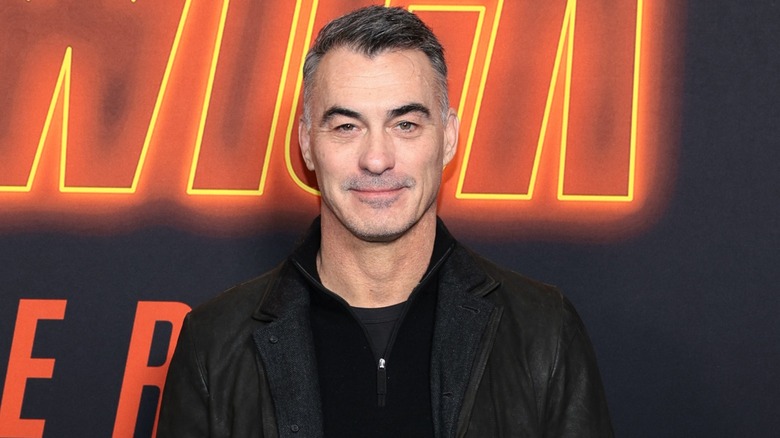 Dimitrios Kambouris/Getty Images
Certain things happen in every "John Wick" movie that relates to each installment before it. But new world-building details are also introduced in each chapter that propels the franchise forward. "John Wick: Chapter 3 – Parabellum" brought in dynamic characters from John Wick's (Keanu Reeves) past, and based on the first trailer for "John Wick: Chapter 4," that trend is set to continue.
In that premiere promotional clip, there is a segment where Winston (Ian McShane) reminds John that his family sits at the High Table. The promo then cuts to a new mystery woman John meets immediately after Winston's words. Despite months of speculation, as it turns out, the character's name is Katia, played by Natalia Tena, and she is not as mysterious as it seems.
In a new fan Q&A with Vanity Fair along with Reeves, director Chad Stahelski called the mystery figure by name and debunked a fan's question asking if she is a blood relative of Wick's. Even though the pair is not family, the filmmaker shared some insights into Katia's identity and how she knows the protagonist.
Stahelski says John and Katia are not related but are professionally close
In the Vanity Fair fan query session, a "John Wick" viewer asked if the mysterious woman that John meets after Winston shares that John's family sits at the table is his sister. Chad Stahelski replied, revealing that Natalia Tena plays her and is not a member of the main character's family. The director said, "She is badass and could slay foes, but [she is] not John's blood relative."
Stahelski continued by highlighting how Katia is in close association with the Roma Ruska, headed by Anjelica Houston's character, the Director, in the third film, which helped establish the lead character's backstory. This would mean that Tena's role and John Wick possibly grew up around one another in their youth. He confirmed this by then adding how the two were close to one another. Although Reeves' character's interactions with the organization were in a mostly professional context, a mentoring relationship was also apparent, as witnessed by the Director's stern yet sympathetic interactions with the assassin in the third movie.
Chad Stahelski has kept his responses about Katia consistent. In a November 2022 interview with Collider, when asked about Katia being part of John Wick's family, he responded, "I would say in the familial zone, like a stepsister. I wouldn't call her a stepsister, but in the familial zone, yeah."
"John Wick: Chapter 4" will be released to theaters on March 24.