Is Netflix's The Glory Based On A True Story?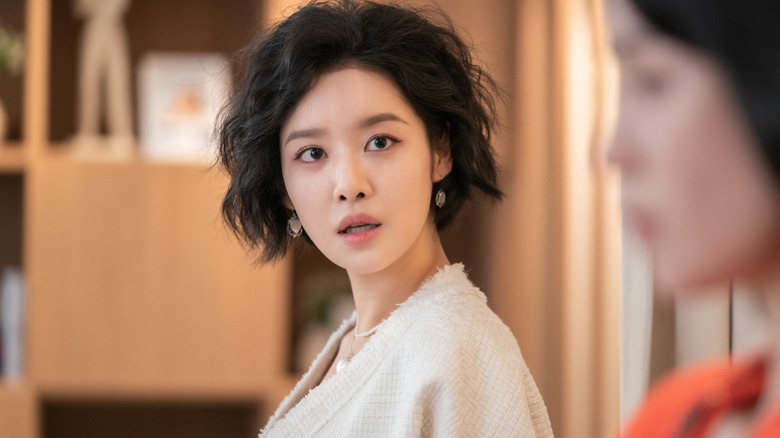 Graphyoda/Netflix
Netflix has seen a great deal of success bringing Korean stories to worldwide audiences. "Squid Game" remains an all-time success for the streaming platform, and it's seeing very good numbers with its most recent K-drama — "The Glory." All 16 episodes are currently available to view for anyone interested in this tale of bullying and vengeance.
The series follows Moon Dong-eun (Song Hye-kyo), who was a victim of severe bullying as a youth, including at one point getting her hand burnt by a hair iron. She formulates a plot to get back at her tormentors by becoming the teacher of their children. What transpires has to be seen to be believed. 
"The Glory" takes some serious twists and turns, and it would be easy to believe it's purely a work of fiction. And while it largely is, it does borrow from some real-life events. Bullying is a serious problem in South Korea, and there was one real event, in particular, the writer drew from to inform the series.
A real 2006 event inspired the hair iron scene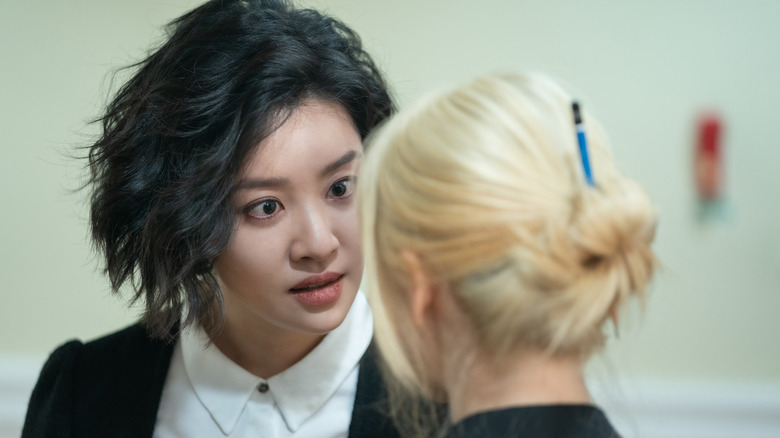 Graphyoda/Netflix
The writer for the series, Kim Eun-sook, researched bullying in South Korea extensively, even going so far as to interview school violence victims to get their perspectives. Unfortunately, bullying is a serious problem in the country, even with the passage of The Special Act on School Violence Prevention in 2004. The law created a committee to monitor bullying, but it remains a serious problem with suicide among young people, often as a result of bullying, a leading cause of death amongst young people. 
While the exact story of "The Glory" is a work of fiction, Kim Eun-sook did draw influence from one specific incident. In 2006, three ninth-grade girls bullied a classmate for 20 days, including burning her skin with a curling wand, for which she had to be hospitalized. It's starkly similar to what's depicted in "The Glory," which also explores the psychological trauma that can manifest from such abuse. 
However, one of the most significant facets that factored into the series was when Kim Eun-sook was asked the following question by her daughter: "Mom, would you be more heartbroken if I beat someone nearly to death or if I got beat nearly to death by someone else?" The writer sought to answer this question through the series, which may be difficult to watch at times but explores many issues that plague youth from around the world.
If you or anyone you know is having suicidal thoughts, please call the National Suicide Prevention Lifeline​ by dialing 988 or by calling 1-800-273-TALK (8255)​.