Swarm's Janine Nabers Says That Nude Scene Was Based On Donald Glover's Love Life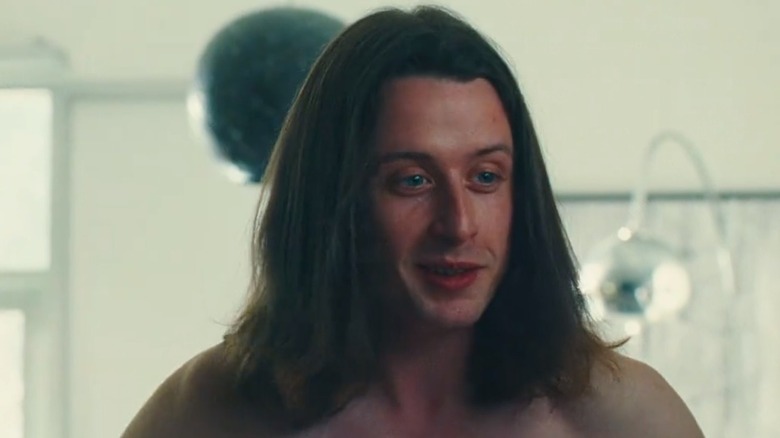 Amazon
So there's this scene in "Swarm," right? Dominique Fishbacks's character, Dre, has just finished doing the nasty with a guy she met at a bar, played by Rory Culkin. She wakes up and sees the guy washing strawberries, naked as the day is long. Then he rests the glass bowl containing the berries against his entirely uncovered swimsuit area and offers Dre a snack. It's an absolute contender for this year's "Most Uncomfortable Scene to Accidentally Watch With Your Parents While You're Checking Out A New Show Together" award.
Now, fiction is a funny thing. Sometimes, when it gets specific enough, it can be difficult not to wonder if it comes from a real place. A naked guy with a bowl of fruit pressed up against his bits is, if nothing else, specific.
Maybe that's because, according to series co-creator Janine Nabers, it's pulled directly from the life of the series' other co-creator, Donald Glover. That's right, this corner of "Swarm" is based on a true story. "Donald told this very funny story about a girl who he really liked," Nabers told Insider in an interview at South by Southwest, "and how after they hooked, he was standing there with a bowl of cherries, just being like, 'Hey.'"
There's more; we're not out of the naked fruit bowl woods yet.
Fans of Swarm can thank Donald Glover for the naked stuff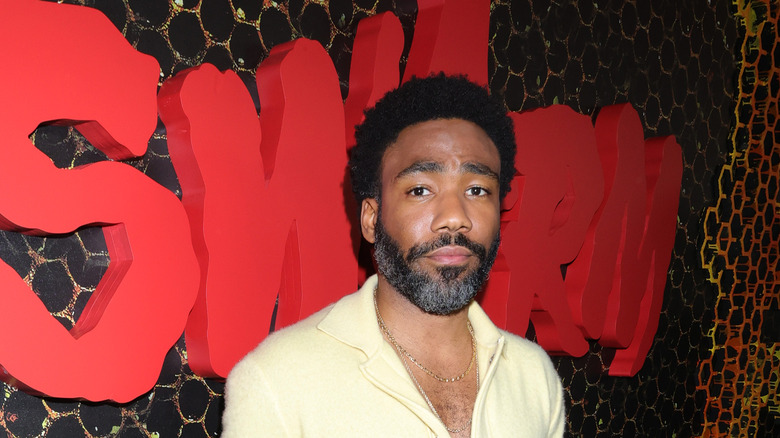 Arnold Turner/Getty Images
It's only reasonable to wonder: Was the unnamed party, described second-hand by Janine Nabers as recounted to her by Donald Glover, super stoked on having the "Atlanta" and "Community" star eating post-coital stone fruit in close proximity to her?
She was, allegedly, not. "She was like, so not into it," Nabers continued, "because it's so weird to hook up with a guy that you barely know and then wake up with him holding a bowl of cherries."
Her anonymous loss was the gain of millions prime material, however. "I was like, 'I'm stealing that, and [Glover] was like, 'All right.' So I just ran with it," Nabers said.
"Swarm," which premiered on Amazon Prime on March 17, follows the obsessive misadventures of Dre (Dominique Fishback) as she obsesses over a Beyonce-adjacent pop star and her "swarm" of devoted followers. It features a cavalcade of guest stars ranging from Billie Eilish to Paris Jackson, but only one scene derived from the fleshy drupe snack habits of a post-intimacy Childish Gambino ... as far as we know.