Why Finn Fox From Sweet Tooth Looks So Familiar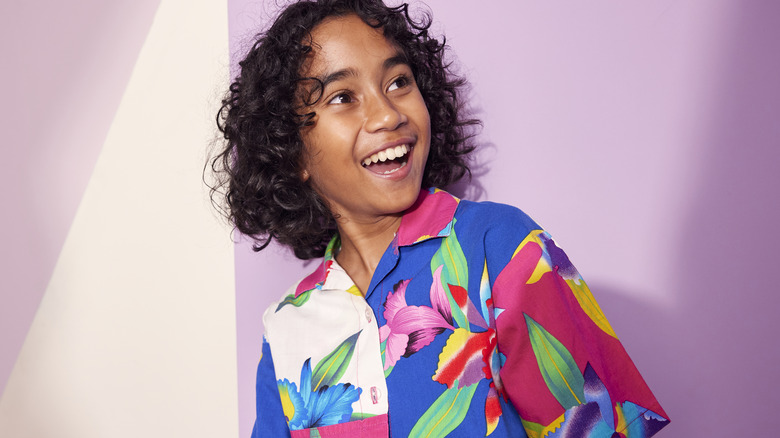 Corey Nickols/Getty Images
Netflix released Season 1 of its adaptation of the Jeff Lemire comic book series "Sweet Tooth" in its entirety on June 4, 2021. Almost two years later, Netflix dropped a trailer for "Sweet Tooth" Season 2, giving fans of the show their first look at its next chapter, which is slated for an April 27, 2023 premiere.
In "Sweet Tooth," Christian Convery plays protagonist Gus, a boy with deer antlers who some humans in its post-apocalyptic world believe is linked to a pandemic that wiped out much of humanity. This first "Sweet Tooth" Season 2 trailer shows Gus amidst a group of some of his fellow human-animal hybrids, continuing a plotline established in the Season 1 finale.
One of these new hybrids is a boy with fox ears appropriately named Finn Fox. While actor Yonas Kibreab, who portrays this new addition to "Sweet Tooth," may be young like his character, viewers may still recognize him from a rapidly growing filmography that already includes appearances in at least a few popular TV shows.
Yonas Kibreab appears in the Silicon Valley series finale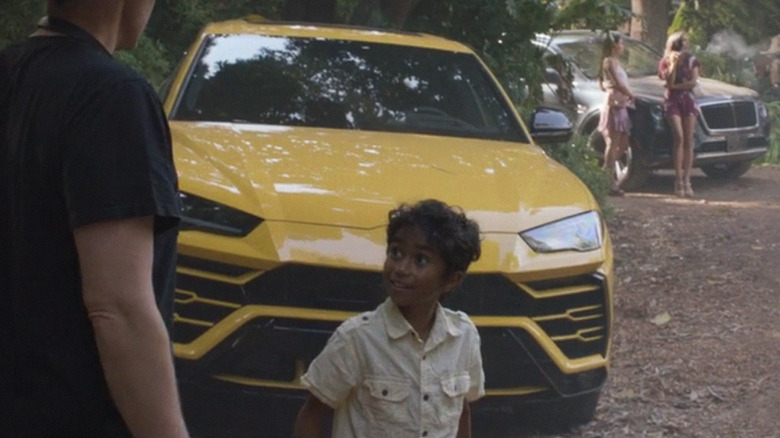 HBO
HBO sitcom "Silicon Valley" aired for six seasons between April of 2014 and December of 2019. Its final episode, titled "Exit Event" — which is among the 15 best episodes of "Silicon Valley" — is unique in that it incorporates faux-documentary footage, revealing where the members of its central cast end up in the mockumentary style that "The Office" popularized.
Near the episode's end, the crew making this documentary attempts to track down developer Jian-Yang (Jimmy O. Yang), who is now living under an assumed name in a remote jungle. To find him, the filmmakers enlist the help of a young boy who happens to know how to navigate the jungle to Jian-Yang's home. This boy is portrayed by Yonas Kibreab in his first dramatic acting role, preceded only by some commercial work.
According to an interview author Karina Michel Feld self-published, Kibreab was 10 years old in May of 2021, making him either eight or nine when the "Silicon Valley" finale aired, and perhaps even younger when he filmed the part. Nevertheless, Kibreab managed to sustain a Hollywood career in the wake of his "Silicon Valley" appearance that continues to this day.
Kibreab stars in a web series titled Yonas Gets a Job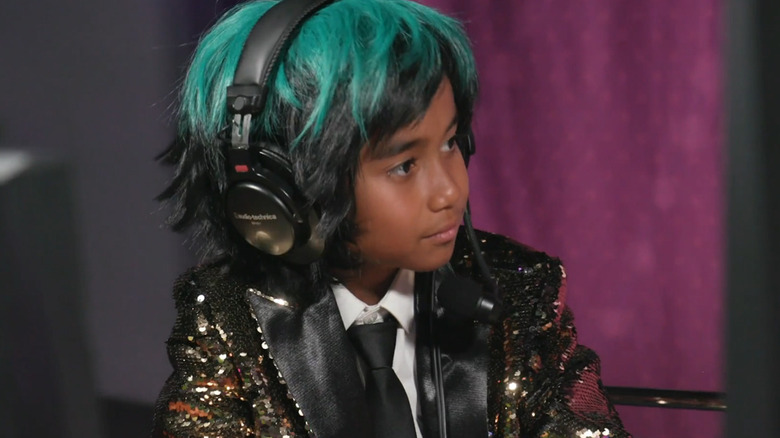 Yippee
Prior to his present day trajectory that led him to his "Sweet Tooth" role as well as the voice of one of the leads in the upcoming Disney feature "Elio," Yonas Kibreab starred in his own web series titled "Yonas Gets a Job." This show is available through a child-oriented streaming service called Yippee, which advertises itself as "faith-filled," claiming the exclusivity of new "Veggie Tales" episodes as its principal attraction.
In "Yonas Gets a Job," Kibreab and some of his friends shadow professionals across a variety of industries, showcasing their work to viewers under the pretense of Kibreab figuring out what he wants to do professionally when he grows up. Some of the jobs Kibreab highlights include photographer, race car driver, cookie baker, florist, and esports commentator. The show's young viewers, then, can similarly explore some future career options utilizing the information Kibreab provides as the series' host.
He plays one of the lead characters in an episode of Into the Dark
Hulu original series "Into the Dark" functions as a film anthology, linking its feature-length episodes to one another through the conceit that each revolve around a holiday. This sole framing device aside, each entry stands on its own. So, while Yonas Kibreab may only appear in a single episode of "Into the Dark," as one of its two lead actors he's essentially starring in a feature film.
The final episode of "Into the Dark" Season 2, titled "Blood Moon," follows Kibreab as a boy named Luna, and Megalyn Echikunwoke as his mother Esme. At the film's start, they move to a new town, where Esme quickly begins working on constructing a cage for Luna, apparently — as evidenced by his very name — the type of supernatural creature that transforms into a violent beast on the night of a full moon. This mother and son's attempts at fitting into their new town, then, are complicated by Luna's secret and Esme's efforts to keep him safe.
Kibreab is a youngling in Obi-Wan Kenobi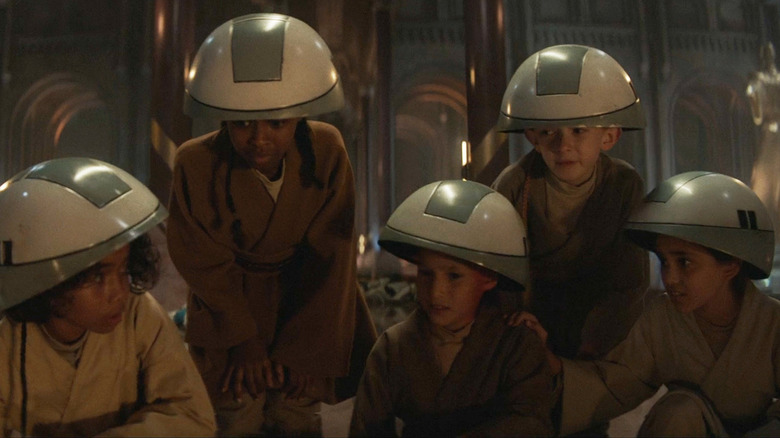 Lucasfilm/Disney+
After a brief recap of the relationship between Obi-Wan Kenobi (Ewan McGregor) and Anakin Skywalker (Hayden Christensen) in the "Star Wars" prequel trilogy, Disney+ original "Star Wars" series "Obi-Wan Kenobi" Episode 1 opens on a new flashback to the day that the Emperor Palpatine (Ian McDiarmid) ordered his clone troops to execute Order 66 and slay every living Jedi. In this particular scene, Jedi Master Minas Velti (Ming Qiu) is in the midst of training five Jedi younglings, one of whom is portrayed by Yonas Kibreab. Of course, their lesson is interrupted by some murderous clone troopers, meaning that Minas Velti has to fight to protect her youngling trainees.
A couple of later episodes revisit this flashback sequence including the sixth and final episode of "Obi-Wan Kenobi," which reveals that this incident was key to the development of Imperial Inquisitor Reva Sevander (Moses Ingram), ultimately lending Kibreab's brief "Star Wars" appearances some additional dramatic heft.