The Marvelous Mrs. Maisel S5 Trailer Has Fans In A Bittersweet Mood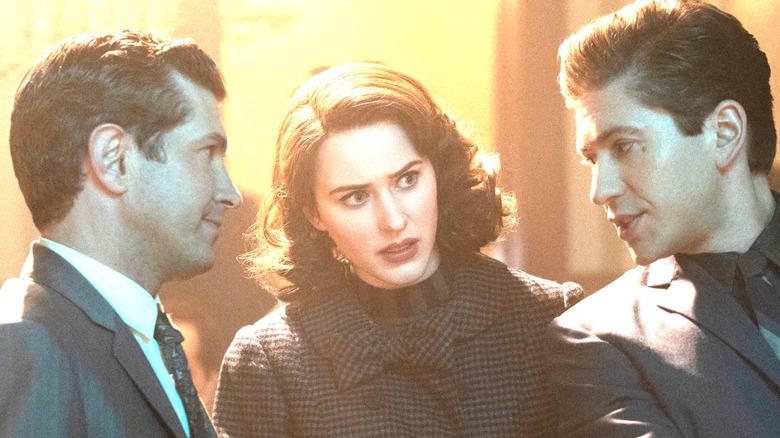 Philippe Antonello/Prime
"The Marvelous Mrs. Maisel" Season 5 is fast approaching, and this time, fans of the Amazon Studios standout have a lot more to deal with than the show's typical mixture of laughter and drama. On February 2022, fans of the show received bittersweet news when the fifth season was announced: Though Midge Maisel (Rachel Brosnahan) still has a few adventures left in her, the upcoming season will conclude the show. 
Given the fact that the impeding Season 5 also marks the beginning of "The Marvelous Mrs. Maisel's" endgame, fans who have had the chance to see the Prime Video show's new Season 5 trailer have been dealing with some pretty mixed emotions — and their comments more than reflect this. Some chose to express their love for the show with a sizable side order of resigned acceptance that it's coming to an end. "I'll really miss this show, but at least they're ending sooner rather than later, and have a chance to have a proper finale," Trina Q commented. Others took a more definite stance on the show's looming end. "Love this show! It's ending too soon," M QK wrote.
Hurt as it might, fans are finding ways to make their peace with the show's end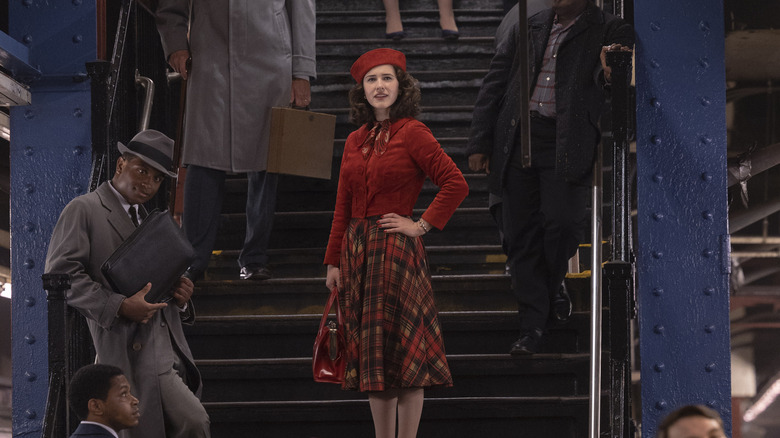 Philippe Antonello/Prime
The comments are full of appreciation for "The Marvelous Mrs. Maisel" and bittersweet emotions about its looming end. Still, possibly because the news of the show's end after Season 5 has been out there for a while, several viewers have already made their peace with the show ending, and are looking forward to making the most of what's left.
"Just finished season 4 today and I can't wait to watch the final season live with everyone," user Zortcaster announced their plans to make Season 5 a communal experience. "I'm so incredibly happy that we're getting the new season so soon, but it breaks my heart that it'll be the last one. Oh well, even though it feels so bittersweet, I'm sure it's gonna be just marvelous!" CandyQueen00 retained an upbeat attitude. 
"The Marvelous Mrs. Maisel" is a show that has plenty of bittersweet in-universe moments, so in a way, it's fitting that its final season elicits similar sentiment on the other side of the screen. Susan Rose summarized the fans' overwhelming love for the show, as well as their personal, sadness-tinged acceptance of its end. "What makes Midge Maisel (and cast, crew, writers, ALL the things and people involved in the show) so marvelous is how the whole shebang succeeds in pulling on both your heartstrings and your funny bone, sometimes simultaneously!" they wrote. "I will dearly miss it, but — maybe it IS time."