Leonard's Father Is A Bit Of A Callback To A 1970s Inspiration For TBBT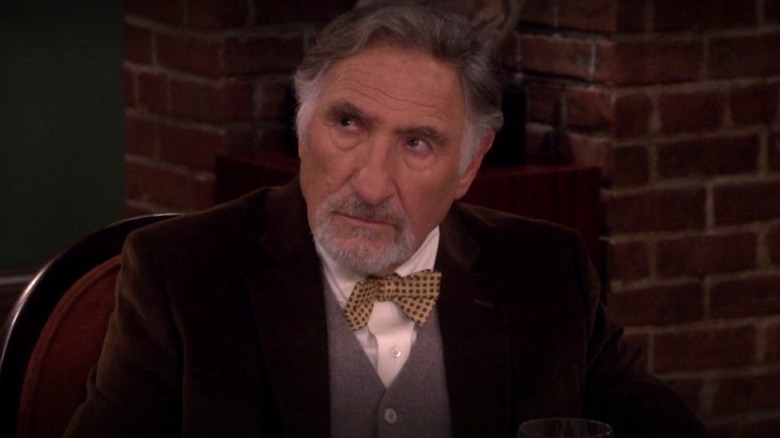 CBS
"The Big Bang Theory" isn't explicitly based on the 1970s hit sitcom "Taxi," but certain aspects of the Judd Hirsch-led series carry over to Chuck Lorre's CBS comedy. This is especially true regarding the character of Leonard Hofstadter (Johnny Galecki).
During a panel discussion at San Diego Comic-Con, Galecki revealed how he often drew inspiration from "Taxi" while filming at Warner Bros. Studios. Not only did the dynamic "Big Bang Theory" cast remind him of the "Taxi" ensemble, but he also based the bespectacled experimental physicist on Hirsch's Alex Reiger. He said, "Not by any means was I trying to do a Judd Hirsch impersonation. That would've been horrible. But just as kind of an anchor."
Ironically, Galecki's anchor graces "The Big Bang Theory" in Season 9 as Dr. Alfred Hofstadter, father of Leonard and ex-husband of Beverly (Christine Baranski). Despite Alfred having an affair while married to Leonard's mother, Hirsch ultimately plays a kind-hearted individual who wants the best for his son. Unlike the judgmental Beverly, who he calls a "hateful shrew," Alfred supports Leonard's relationship with Penny (Kaley Cuoco) and hits it off swimmingly with Mary Cooper (Laurie Metcalf), mother of Sheldon (Jim Parsons). So how did one of Galecki's inspirations wind up portraying his on-screen father?
Johnny Galecki nervously approached Judd Hirsch about appearing on TBBT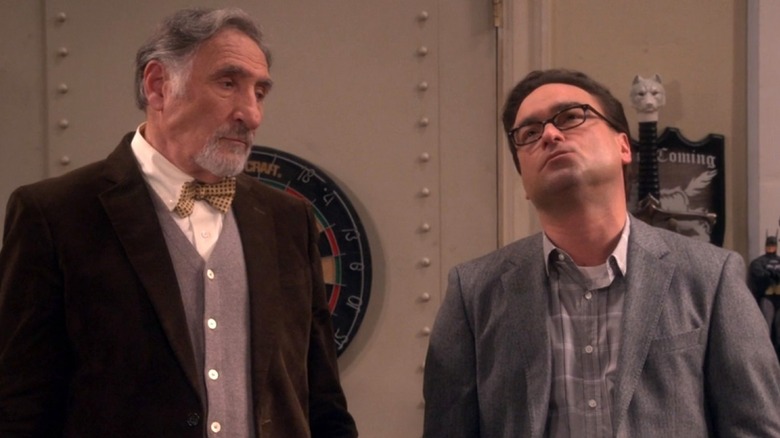 CBS
In an interview for TV Guide, Judd Hirsch humorously recalled how, exactly, he came to play Dr. Alfred Hofstadter. It was during a celebration for television director Jimmy Burrows' 1000th show. Since Burrows worked on both "Taxi" and "The Big Bang Theory," this meant that Hirsch and Johnny Galecki found themselves in the same room. 
According to Hirsch, Galecki cornered him at the party and, while looking at the floor, asked if he'd like to play Leonard's father on the show. Up until that point, the only parental figure in Leonard's life was Beverly, who isn't exactly the warmest person.
"I go, 'Why not?'" said Hirsch. He added, "He [Galecki] actually thought that in real life, he could've come from someone like me."
In a separate interview with Larry King, Hirsch described "The Big Bang Theory" as the funniest show on television, and expressed his wish that Galecki approached him earlier than Season 9. "I would've loved to have been on that from the beginning."