Goodrich - What We Know So Far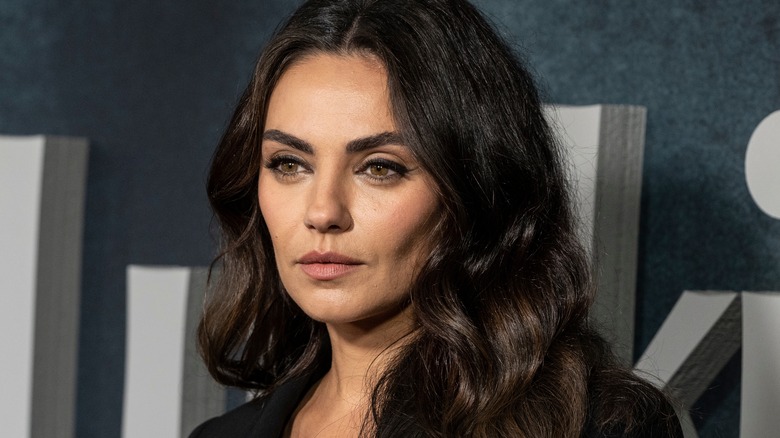 lev radin/Shutterstock
One look at the cinematic landscape of the past few years would no doubt leave one thinking the once prolific, and wildly profitable comedy genre is not exactly what it used to be. Such thinking would actually be pretty accurate. But that's not to say the comedy genre is dead on its feet. Rather, the genre itself has merely evolved, with many going all-in on blending laugh-out-loud buffoonery with dashes of hard-hitting human drama.
As it is, the "dramedy" approach has been behind some of the best films released in recent years, covering films like "Once Upon A Time In Hollywood," and recent Best Picture winners "Parasite," "Coda," and "Everything Everywhere All At Once." Looking to join that illustrious group of releases is a new dramedy that's currently ramping up production with a pack of A-list talent on board. It's called "Goodrich," and here's everything we know about the movie so far.
When will Goodrich be released?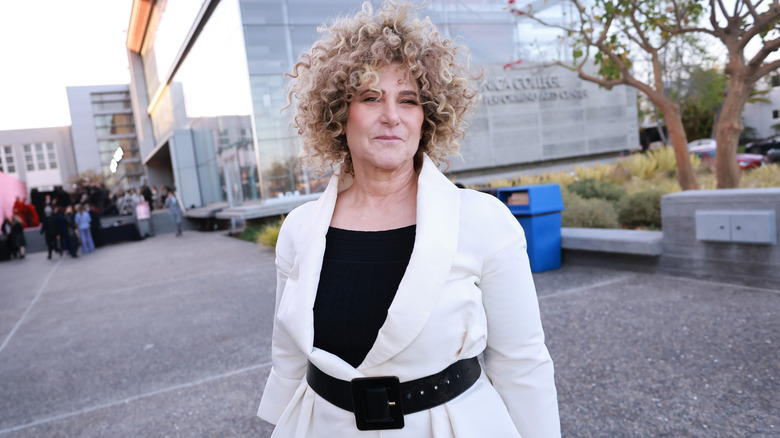 Matt Winkelmeyer/Getty Images
As it stands, "Goodrich" has only just been announced, and is still very much in the early stages of production. According to Deadline, however, it is slated to begin filming sometime in April of 2023. There's little reason to think the shoot won't go smoothly either as the production team is being led by super-producer Amy Pascal, whose recent credits include "Molly's Game," "The Post," "Little Women," and Marvel's "Spider-Man" flicks.
Pascal's involvement alone should more than confirm how well-regarded the "Goodrich" script is in Hollywood circles. Though the film is reportedly soon to start filming in the L.A. area, there's still been no official word about when it might make its way to theaters. But given the reported timeline of the shoot, and the likelihood that "Goodrich" will require a touch less special effects polishing in post-production, the film could feasibly make its way to theaters as early as later this year. But it's far more reasonable to expect "Goodrich" to debut sometime in 2024.
What is the plot of Goodrich?
Now that you've got a general idea about when we'll get to see "Goodrich," you might be wondering what it's about. According to Deadline, "Goodrich" will be set during the holiday season, and unfold largely in the sunny vistas of modern-day Los Angeles. The film will follow the travails of an art dealer named Andy Goodrich, whose charmed life is thrown into flux when his much younger second wife walks out on him and checks into a 90-day rehab facility. Threatening divorce, the woman also leaves him in charge of their 9-year-old twins during her rehab stint.
Seems, however, Mr. Goodrich is hardly prepared to go the way of Mr. Mom for the modern world, and soon finds himself struggling to balance his work life with his dad life. In need of help, he turns to his pregnant, adult first daughter Grace for support, despite the fact that he wasn't exactly around for her either. As the two of them care for the twins, Andy apparently becomes the supportive, reliable father Grace never felt she had. That setup should provide endless opportunities to provide laughs and drama aplenty. And "Goodrich" has lined up some legit A-list talent to ensure every heartfelt and hilarious moment hits with maximum impact.
Who is starring in Goodrich?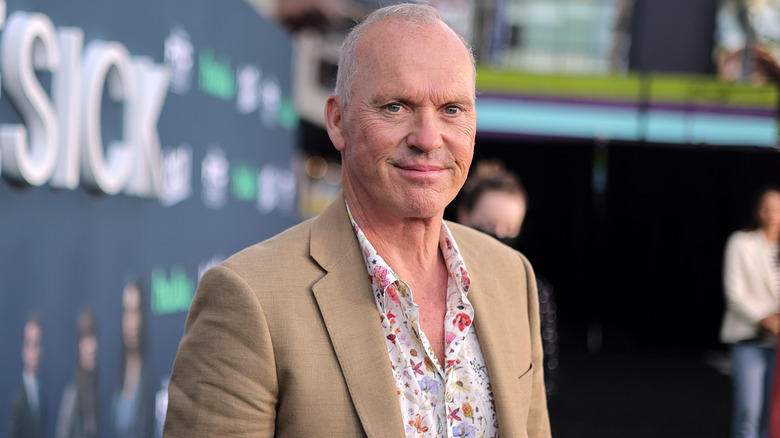 Matt Winkelmeyer/Getty Images
Per Deadline, the A-listers attached to "Goodrich" are indeed Mila Kunis and Michael Keaton, who also serve as executive producers on the film. Kunis has taken that track on many of her recent projects, with the actor also earning producer credits on starring vehicles "The Angriest Man in New York," "A Bad Moms Christmas," and 2022's underrated Netflix film "The Luckiest Girl Alive." Most recently, she reprised her role as Jackie Burkhart from "That '70s Show" for the Netflix sequel series "That '90s Show."
Regarding Keaton, the beloved actor has been on a serious career hot streak since breaking back onto the A-list with an Oscar-nominated turn in 2014's "Birdman or (The Unexpected Virtue of Ignorance)." Since then he's earned further dramatic raves for "Spotlight," broken bad in the MCU for "Spider-Man: Homecoming," and netted an Emmy for his role in "Dopesick." Still, it has been a little while since Keaton went all-in on a legit comedy. Nonetheless, it should be a hoot to watch the O.G. Mr. Mom suit up again for "Goodrich."
As of this writing, no further casting announcements have been made. With filming imminent, we can no doubt expect casting to ramp up accordingly. Stay tuned for further details.
Who is directing Goodrich?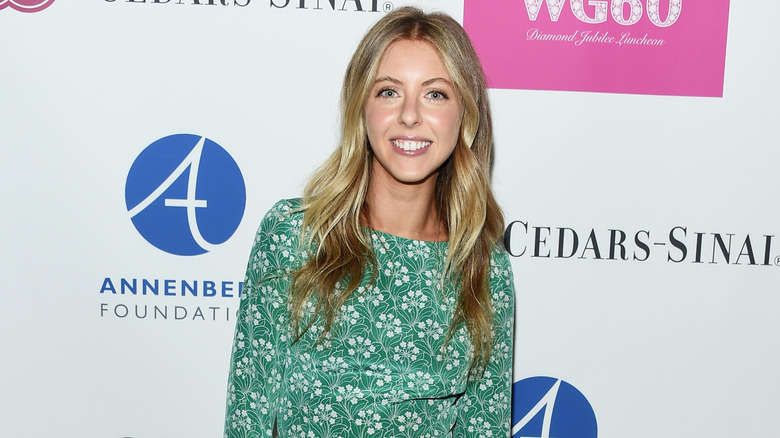 Amanda Edwards/Getty Images
As casting continues on "Goodrich," we should keep a sharp eye out because a lot will surely hinge on who plays Andy Goodrich's second wife, and those charming twins of his. But with A-list talent already lining up in front of the camera, you should be happy to know the production has also lined up a soon-to-be A-list filmmaker to bring the story to life. Said filmmaker is none other than "Goodrich" writer and director Hallie Meyers-Shyer. The Meyers part of her name is one film lovers should absolutely take note of as the "Goodrich" helmer is indeed the daughter of rom-com queen Nancy Meyers.
Though "Goodrich" will mark just her second directorial effort, Meyers-Shyer more than proved her genre chops with her 2017 debut, the Reese Witherspoon flick "Home Again." While that film didn't quite hit the mark for critics or audiences, the up-and-coming filmmaker will look to build on her own brand with her follow-up. And with the way things are shaking out around "Goodrich," she may well have a hit in the making.