Rings Of Power Makes Final Casting Additions For Season 2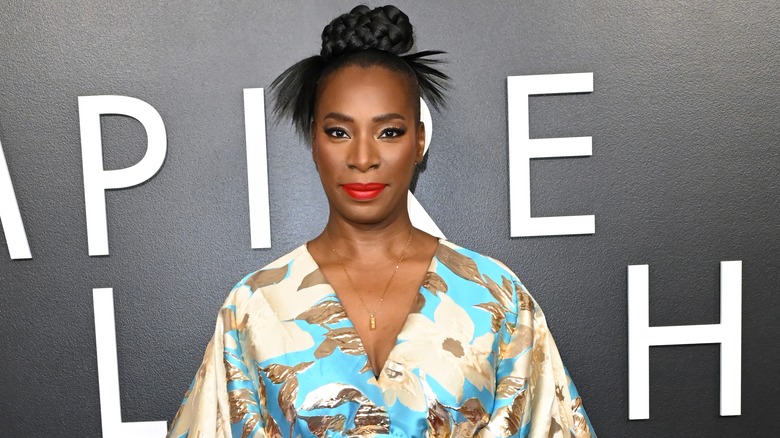 Featureflash Photo Agency/Shutterstock
Season 1 of Amazon Studios' "The Lord of the Rings: The Rings of Power" was met with mixed reactions from diehard and fairweather fans alike. It was plagued by COVID-related production struggles, too. Heading into Season 2, the creative minds behind the project have made it clear that they intend to up the ante now that they've settled into their new filming headquarters in the U.K. and are free to scale their production without social distancing and similar limitations in place.
While the size of this scaling remains to be seen, one aspect is already apparent. The show's cast, which was already substantial, has ballooned as Season 2 gets underway. The production already announced two batches of fresh faces amounting to 15 new additions. This includes the recasting of the Orc leader Adar.
Now, the show has put the capstone on its Season 2 crew by announcing three actors who are joining the series' rank and file. Ciarán Hinds, Rory Kinnear, and Tanya Moodie will be heading to Middle-earth via recurring yet undisclosed roles in the second installment of Amazon Studio's series. Unlike many of the previous castings, this new trio comes with prolific and impressive resumes, and their collective veteran presence will doubtless be a boon to the project's still-blossoming production process.
It's also worth noting that, while Amazon's official release doesn't state this, the popular fan site TheOneRing.net claims this is the final batch of new cast announcements for Season 2 as far as recurring characters are concerned. No surprise there since we're now looking at an additional 17 new names and faces to keep track of alongside the sprawling Season 1 cast. Let's break down who these new actors are and what roles they could play in the show.
Ciarán Hinds is arguably the biggest name to join the show so far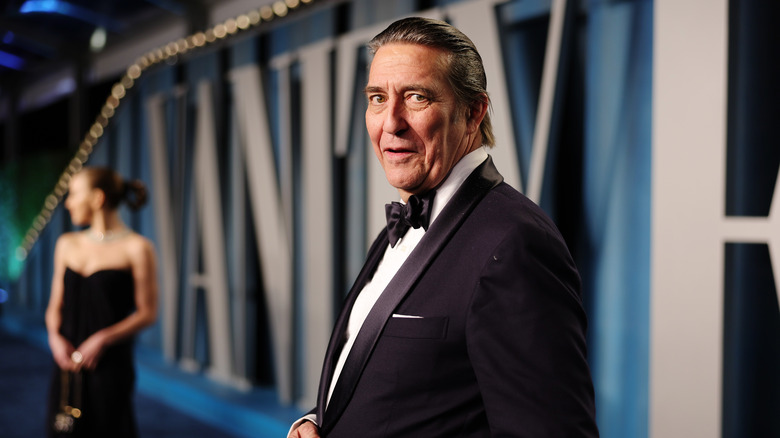 Rich Fury/vf22/Getty Images
Of all the new additions, Ciarán Hinds is, hands down, the most impressive. In fact, Hinds is one of the most well-renowned actors to join the show to date, with the only real on-set comparison thus far being the British comedy icon Lenny Henry (whose character, Sadoc Burrows, died at the end of Season 1).
The sheer breadth and variety of Hinds' acting career is breathtaking. The Irish actor's list of accolades spans the top tiers of the film, television, and theatrical worlds. It includes major movies, including Martin Scorsese's "Silence," Steven Spielberg's "Munich," and Conor McPherson's "The Eclipse," where Hinds' role as Michael Farr won him best actor at the Tribeca Film Festival.
In television, Hinds has landed roles in HBO's "Julius Caesar," USA's "Political Animals," and several BBC series, including "The English" and "Ivanhoe." The actor has also brought his talents to the stage through productions including "Hamlet," "The Seafarer," and "Uncle Vanya."
One area where Hinds has plenty of experience is the fantasy realm. The actor has portrayed many a key fantastical character, including Aberforth Dumbledore in "Harry Potter and the Deathly Hallows" and Steppenwolf in "Zack Snyder's Justice League." He also appeared on "Game of Thrones" as Mance Rayder and even voiced the Troll King "Grand Pabbie" in the "Frozen" franchise.
Hinds is 70 years old as of the announcement, which makes him a bit unlikely to play an immortal Elf in Tolkien's world. Instead, the actor's iconically dispassionate visage seems likely to line up with a role as either a Dwarf or a Man. If the latter, the question remains, would he be a Númenórean? A Southlander? A man of the eastern region of Rhún?
Kinnear and Moodie are also valuable veterans for the show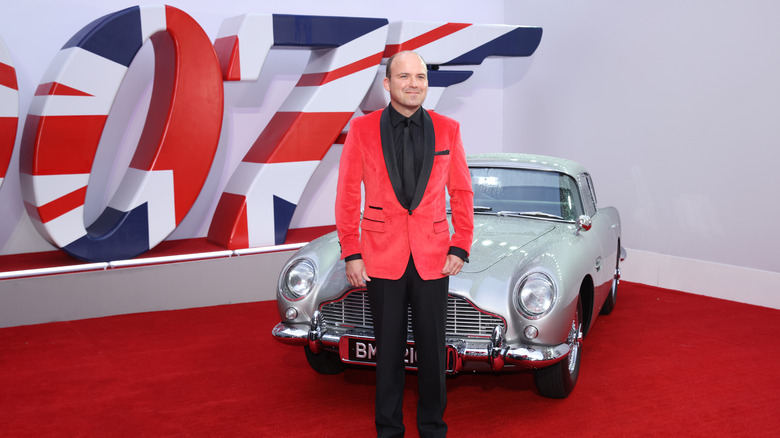 Tim P. Whitby/Getty Images
Along with Ciarán Hinds, Tanya Moodie and Rory Kinnear will also be making their venerable presences known on set. Moodie is an acclaimed British actress known for her roles in the BBC's "Motherland," Showtime's "The Man Who Fell to Earth," and J.J. Abrams' "Star Wars: Episode IX: The Rise of Skywalker" where she played General Parnadee. Trying to guess the role that Moodie could play in the "Rings of Power" story is difficult. The actress could easily slide into a role as a woolly-footed Harfoot or a strong Númenórean. She could even portray one of the iconically veiled Dwarf-women of Khazad-dûm, which "Rings of Power" has had tons of fun exploring, particularly through the lens of fellow British actor Sophia Nomvete, who plays Princess Disa in the story.
Kinnear is yet another British actor with a stellar theatrical reputation, including multiple best actor wins at the Evening Standard Theatre Awards and the Olivier Awards for his roles in "Measure for Measure," "Hamlet," "Othello," and more. He is also well-known for his role as Bill Tanner in the James Bond franchise and has a prolific television career, to boot.
Once again, Kinnear's stoic, middle-aged face could mean countless different placements across Middle-earth. He could play a Númenórean noble, an Elvish counselor, or a misplaced Southlander. Whatever mantles these three actors end up donning, it's encouraging to see the show onboarding such stellar talent as a potential final flourish for its much larger Season 2 cast.