Zack Snyder's SnyderCon - What Is It And Why You Should Care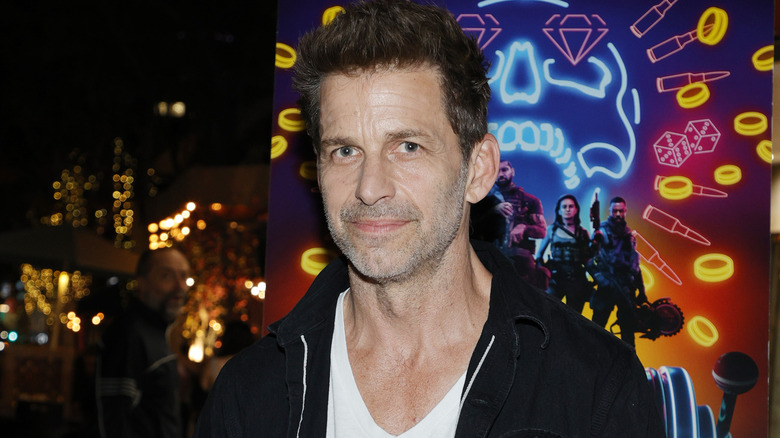 Amy Sussman/Getty Images
After posting a cryptic Darkseid-themed tweet the other week teasing something happening the last weekend of April, Zack Snyder fans were sent into a tizzy about what it could possibly mean. Did Netflix finally restore the SnyderVerse? No, actually, it's precisely what we guessed: the return of SnyderCon. 
Starting in 2019, the convention celebrates all things Zack Snyder, complete with screenings of some of his films. The event taking place next month will focus on his contributions to the DC Cinematic Universe, complete with screenings of "Man of Steel," "Batman v. Superman: Dawn of Justice," and "Zack Snyder's Justice League." The event's due to take place on April 28, 29, and 30, and it's set to be a charity event to raise money for the American Foundation for Suicide Prevention as well as the Autumn Snyder Tribute Fund in honor of Snyder's late daughter. 
Tickets for the event go on sale on March 24, with the screenings taking place around Los Angeles. 
SnyderCon will consist of screenings and Q&A panels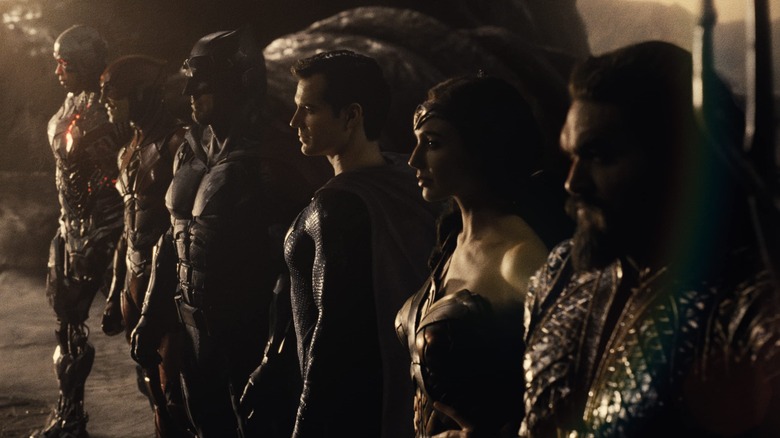 Warner Bros. Pictures
You better make sure you know your way around Los Angeles if you plan on attending the screenings. "Man of Steel" and "Batman v. Superman" will screen at the ArtCenter in Pasadena on April 28 and 29, respectively. Meanwhile, "Zack Snyder's Justice League," which is the good four-hour cut you want to see, will air at the IMAX at Universal CityWalk on April 30. And after each screening, there will be panels featuring as-of-yet unannounced guests. 
Zack Snyder spoke more about it to The Nerd Queens. In addition to the screenings and Q&As, Snyder hinted at what else fans can expect surrounding the event: "We're gonna have t-shirts that ... Jim Lee is drawing us a t-shirt, which is an amazing design. Can't wait to show it. We're gonna have posters. Some of the vendors that made us our posters for the actual 'Justice League' film itself have been working on posters [for the event] ... We have an additional ArtCenter poster that we're making." Not only that but guests may be able to walk away with fabulous prizes: "I know there's some fan-driven events around the event, whether it be giveaways for some figures ... We're trying to get a Batmobile, I know there's a bunch of stuff we're trying to get to also give away in relation to the screenings."
It's a must-see event for any fans of Snyder's unique DC trilogy of films. Expect more details to materialize in the coming weeks. While it's unlikely anything else will come from the SnyderVerse, events like this ensure Snyder's movies remain in the zeitgeist.