Eva Longoria's Flamin' Hot Is Set To Make Streaming History With A Double Debut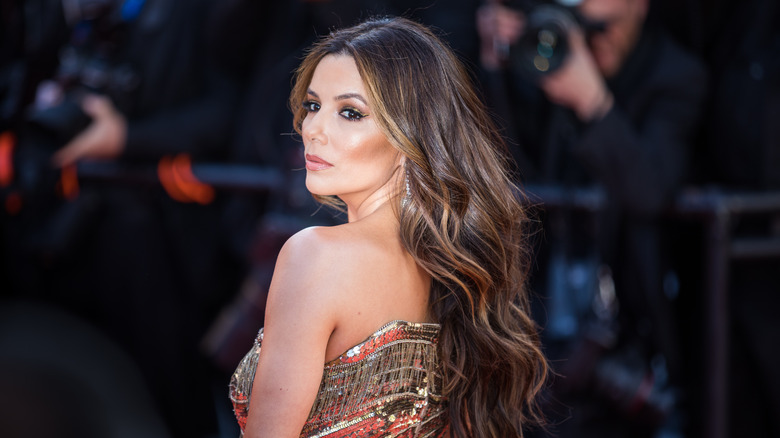 taniavolobueva/Shutterstock
Eva Longoria's over-decade-long relationship with Frito Lay has paid off in spectacular fashion. The "Desperate Housewives" star, who once helped the company launch a new national flavor, has made history with her new movie about its spiciest era. "Flamin' Hot," which follows the man who allegedly invented Flamin' Hot Cheetos, will debut simultaneously on Hulu and Disney+.
No other movie has launched on both platforms simultaneously, so the initiative signals great faith in Longoria's cinematic directorial debut. Additionally, the movie's overseas debut on Disney+ will mean that it reaches over 200 million subscribers internationally. Almost immediately following Deadline's announcement of the news, Longoria reacted with a proud statement about the achievement. "I'm so excited for the world to see "Flamin' Hot" on these two streaming platforms making this universal, inspirational story accessible to an even wider audience," she said.
That doesn't mean that the movie has been without controversy, however. In fact, the movie's protagonist may not have invented Flamin' Hot Cheetos at all.
The Los Angeles Times claimed that a separate team of workers invented the flavor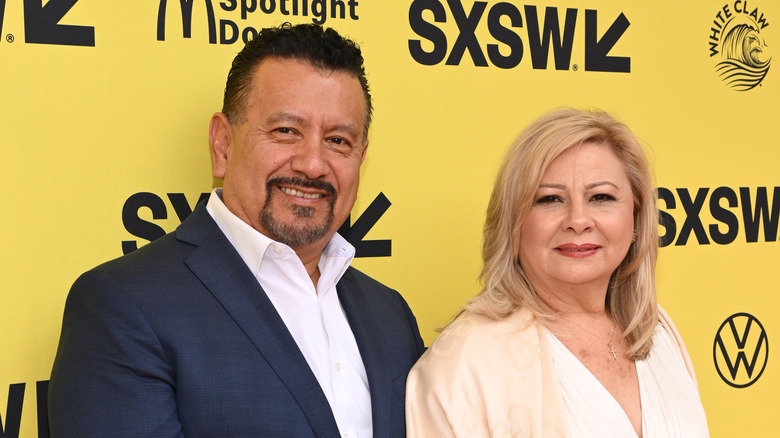 Daniel Boczarski/Getty Images
In 2021, shortly after Longoria announced that Jesse Garcia would play her movie's protagonist, Richard Montañez, the Los Angeles Times published an investigation that suggested Montañez never invented Flamin' Hot Cheetos. Apparently, a separate team created them nearly two years before Montañez said he did. It was quite the revelation, considering the fact that the man had already published one book about his groundbreaking snack at the time that the investigation launched. For many of Monañez's fans, his rags-to-riches tale suddenly seemed artificial.
But Longoria decided to go ahead with the film, and even addressed the controversy in a recent Q&A at SXSW. "It's interesting because it didn't affect our script at all," she said. "Our story's always been about Richard Montañez. We've never set out to tell the history of the Cheeto." She went on to say that the movie focuses on Montañez's championing of his Hispanic heritage, rather than on his actual invention.
In any case, the movie's producers seem to be very optimistic about its future performance. In addition to Longoria's comments, Searchlight Pictures' presidents Matthew Greenfield and David Greenbaum told Deadline, "Eva's inspiring film is a joy to experience and we could not be happier that it will now be available to even more families and audiences around the world." Now, fans will just have to wait until the film's June 9 premiere to see what all the fuss is about.