TLOU Part 2: Neil Druckmann Is Already Teasing A Reasonably Jacked Abby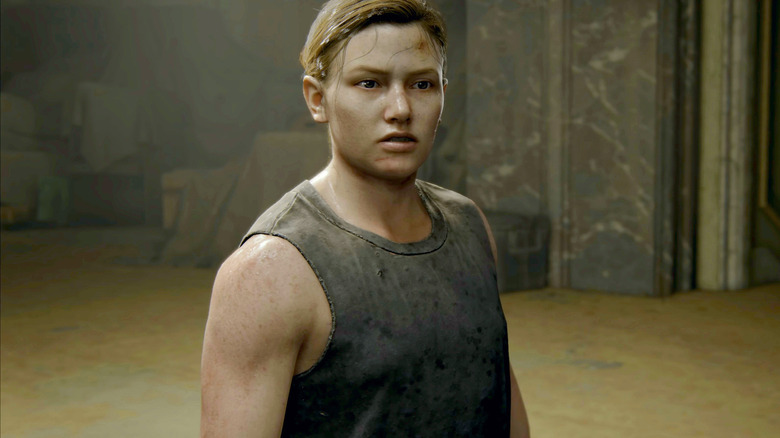 Sony Interactive Entertainment
It's been a little over a week since "The Last of Us" wrapped up its first season on HBO. While viewers are still talking about the end of "The Last of Us" Season 1 as well, co-showrunner Neil Druckmann decided to commemorate the first Sunday since January 8 without a new "Last of Us" episode by tweeting a not-so-cryptic tease of what's to come. Druckmann, who created the original "Last of Us" games and serves as the co-showrunner of its HBO adaptation alongside Craig Mazin, tweeted the night of Sunday, March 19, "No ['The Last of Us'] on HBO tonight. But Season 2 is already on its way! Endure & survive!"
Druckmann rounded out his tweet with a fan-made poster for "The Last of Us" that features a very familiar hand holding a hammer. As those who played "The Last of Us Part II" will already know, the poster that Druckmann tweeted teases the future introduction of Abby, the secondary protagonist of that divisive 2020 video game. Based on the way her arm is depicted in the fan-made poster, it also seems safe to assume that whatever version of the character appears on HBO's "The Last of Us" will be, much like Abby is in the "Part II" video game, positively jacked.
Depending on how certain players feel about Abby, that'll either come as very good or very bad news. Either way, Druckmann's tweet makes it clear that Abby will, indeed, be introduced in "The Last of Us" Season 2.
Fans are already speculating about Abby's role in The Last of Us Season 2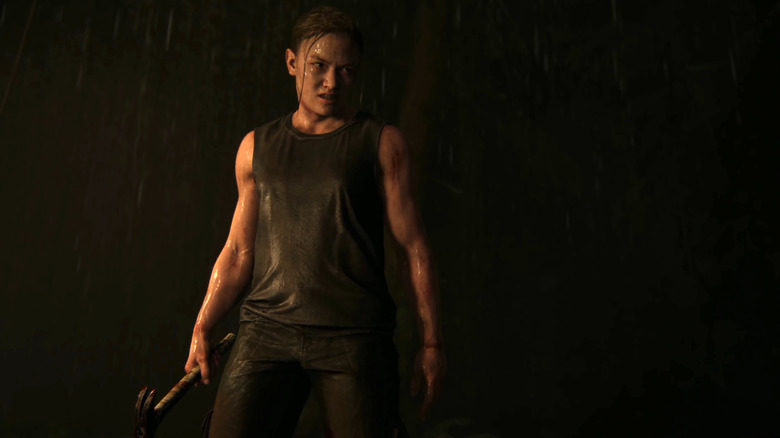 Sony Interactive Entertainment
Despite her importance to the series' story, Abby hasn't appeared on HBO's "The Last of Us" yet. The live-action series' Season 1 finale does, however, lay the groundwork for her future introduction. With that in mind, it's worth noting that one of the nurses in the "Last of Us" finale is even played by Laura Bailey, the voice actor who originally portrayed Abby in "The Last of Us Part II."
Additionally, while Abby has yet to appear in the show, that hasn't stopped fans from offering their own casting ideas for the character. Notably, some "Last of Us" fans took to social media in February and March to call for "The Wilds" actor Shannon Berry to be cast as HBO's live-action Abby. Of course, there's been no official word about whether or not Berry is even in consideration for the role. As a matter of fact, it's unclear exactly how long fans will have to wait to find out who will play Abby in "The Last of Us."
Neil Druckmann's tweet certainly seems to suggest that he and Craig Mazin are already working on the show's next season, but there's no telling how long the duo will need to work on it before they can even begin to think about casting a character as important as Abby. That said, thanks to Druckmann's recent tweet, it seems more likely than not that whoever does play Abby will end up needing to fit the character's muscular physique.