Gwyneth Paltrow Has No Regrets Leaving Acting For Goop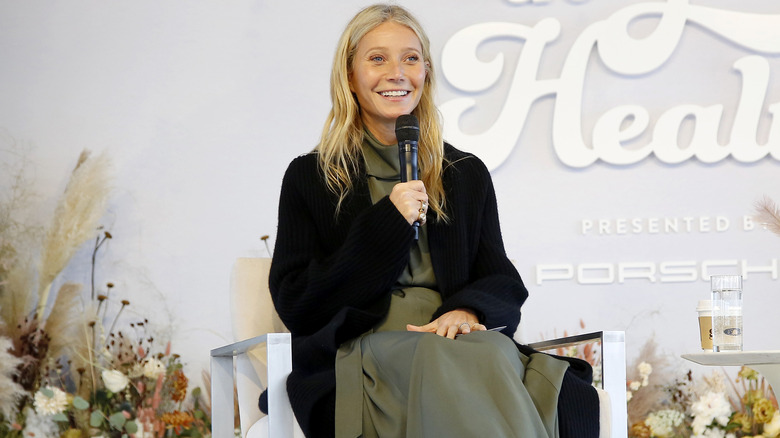 Rachel Murray/Getty Images
If you, like millions of Americans, wake up each morning more concerned than the day before about what Gwyneth Paltrow regrets, then rest easy, sweet angel: She does not regret abandoning her acting career in order to focus more intently on Goop, whether it's capitalized or not.
This update comes courtesy of an interview with "Today," in which the Academy Award-winning performer and CEO was asked if she missed the glitz and glamor of Hollywood following an extended hiatus to focus on her new-age lifestyle brand. "No, I don't. I really don't miss it at all," Paltrow responded. "I think I'm so lucky that I got to do it, and I still, I'm sure I still will, at some point. And the team is always trying to get me to do a movie, but I really love what I do. And I love how immediate it is, and how, you know, we're able to create product out of thin air that we believe in so much."
See that? She's fine. Happy, even. You don't have to worry anymore — not about her well-being, not about her career, not about the possibility of a Rescue solo movie popping up in phase five of the MCU. Probably.
Gwyneth Paltrow is out of Hollywood and happy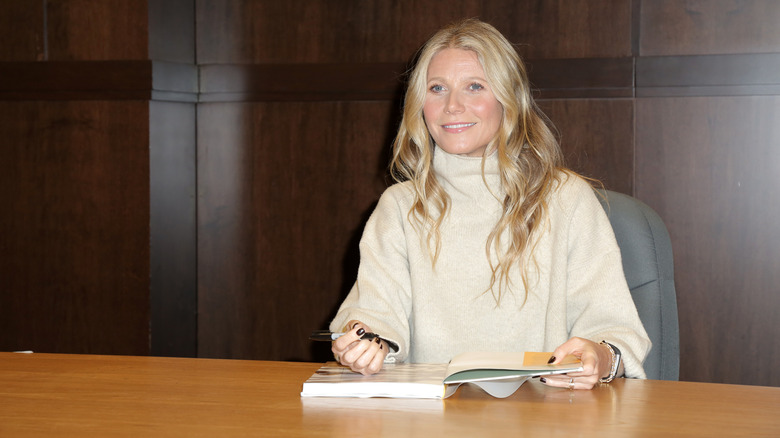 Kathy Hutchins/Shutterstock
And now, some background:
Goop, AKA goop-with-a-lower-case-g, was founded in 2008, beginning as a newsletter covering all manner of wellness advice before blossoming into the beautiful multinational internet retail and publishing company that was always inside it. The company's popularity and notoriety have been on a consistent upswing ever since, with new products, advice, and punitive monetary legal settlements constantly on offer.
Despite frequent backlash and questions regarding the efficacy and scientific legitimacy of the company's claims, founder Gwyneth Paltrow remains unaffected. "I think part of the problem is people get a hit of energy when they are negative about something," she told USA Today in a 2009 interview, "and it is a very detrimental way for them to get that hit of energy. They do not understand why they do not have a happy life. That kind of stuff is just noise to me. I just feel sorry for them." Also, according to The Guardian, sometimes her candles blow up. Allegedly.
Paltrow has stepped back from Hollywood in recent years, with her IMDb credits more or less running silent after the 2019 dramedy "The Politician." If her retirement from performing holds up, this will make her the first actor ever on record as having abandoned the MCU in order to sell vitamins that The Atlantic says will make stink lines come off of you "like a real-life Pig-Pen from 'Peanuts.'" Allegedly.