Deadpool 2 Screenwriters Talk Vanessa's Future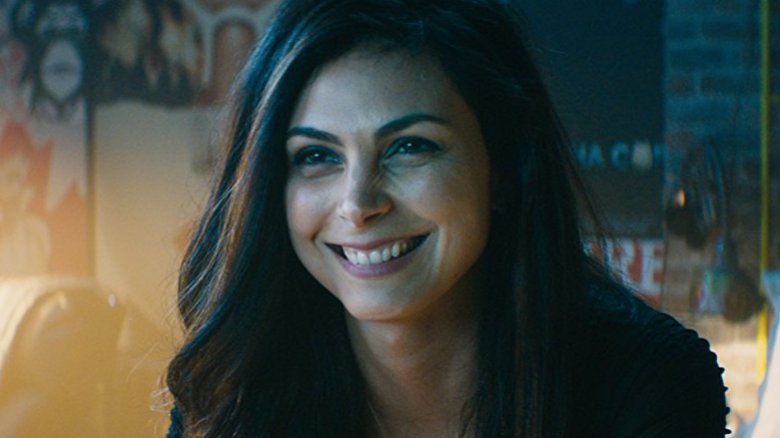 Warning: This article contains spoilers for Deadpool 2.
Morena Baccarin's Vanessa went through quite the journey in Deadpool 2, getting killed off in a surprise attack before being brought back in the movie's time hopping post-credits scene. Now that her character is back from the dead, there is a lot of potential for her to pop up in a future X-Force or Deadpool film, leading many fans to wonder what's next for her.
The first question on comic book fans' minds when it comes to Vanessa is whether or not we could ever see her comic book alter-ego Copycat, an X-Force member with the power of shapeshifting. "We're leaving that option open," Rhett Reese, who co-wrote the film with Paul Wernick and star Ryan Reynolds, said in a recent interview with Entertainment Weekly.
"We certainly haven't made any decisions along those lines. But we always thought that might be a fun twist for her at some point," he continued. "The question is how to give her those powers without it feeling too coincidental. You have to iron out the logic if we go there. But why not? I think people would love to see Vanessa kicking ass."
Baccarin previously said that she would also love to see Vanessa take on the Copycat moniker, although she didn't think that there were any concrete plans for it to happen anytime soon. "Obviously, everyone wants to see Copycat," she said before Deadpool 2 began filming. "I have no idea if that's something they have in the works or not... I would love to see the evolution of that character, and how she becomes that." 
Deadpool 2 also stars Josh Brolin, Zazie Beetz, T.J. Miller, Brianna Hildebrand, Jack Kesy, Stefan Kapicic, Leslie Uggams, Karan Soni, Shioli Kutsuna, Eddie Marsan, Terry Crews, Lewis Tan, Bill Skarsgard, and Rob Delaney. The movie, which was directed by David Leitch and holds an 83 percent critics rating on Rotten Tomatoes, is in theaters now.