Why Vanessa From Deadpool Looks So Familiar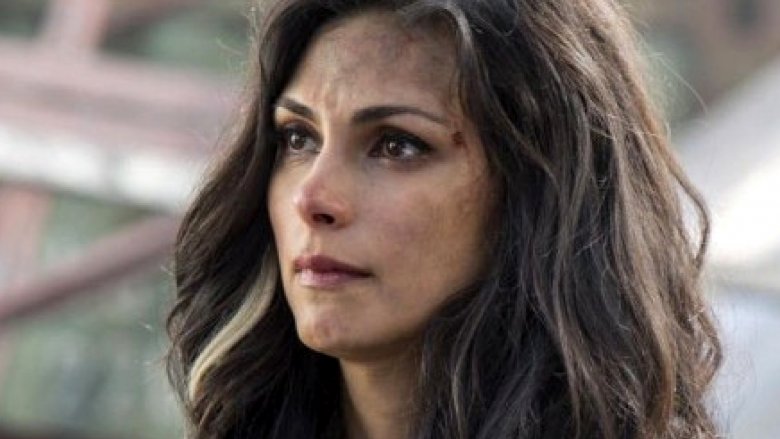 Vanessa Carlysle stole Wade Wilson's heart in the 2016 hit Deadpool — and the actress who played her, Morena Baccarin, stole viewers' hearts along the way. But while she's not the most recognizable face you've ever seen on the silver screen, Morena Baccarin has actually been appearing in various hit properties since 2001. In fact, if you've ever watched a few hours of sci-fi or fantasy TV in the last couple decades, you almost certainly have come across a show on which she's appeared or starred.
So it should come as no surprise that even if you can't quite place her, you still might feel like you've seen her before — especially if you're a sci-fi fan. But where? Well, as it turns out, from a whole lot of places. In fact, Baccarin is such a staple of genre television projects that it's almost surprising she managed to make the jump to major Hollywood movies at all. Here's why Vanessa from Deadpool looks so familiar.
Firefly (2002)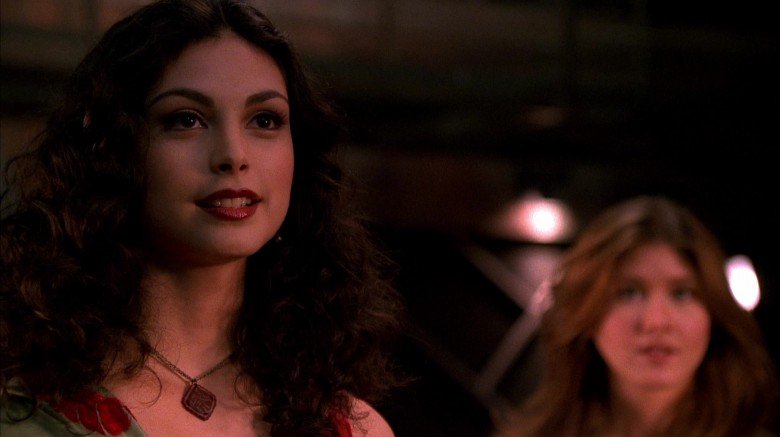 In what's likely still her most well-known small screen role, Baccarin played Inara Serra on Joss Whedon's short-lived but well-loved Firefly. While many of the planned storylines surrounding the character were cut short when the series was canceled after just 14 episodes, Inara was a fan favorite for her poise, charisma, and intelligence. 
Despite Firefly's short run, the series became a cult hit discovered by new fans on streaming services and DVD. The series gathered such a following that, years after being canceled, it was brought back for a feature film, Serenity, in which Baccarin reprised her role. Although she unfortunately never locked lips with longtime flirtation Mal, Inara had a big part to play in the film's story, demonstrating once again how electric Baccarin can be onscreen. 
The O.C. (2006)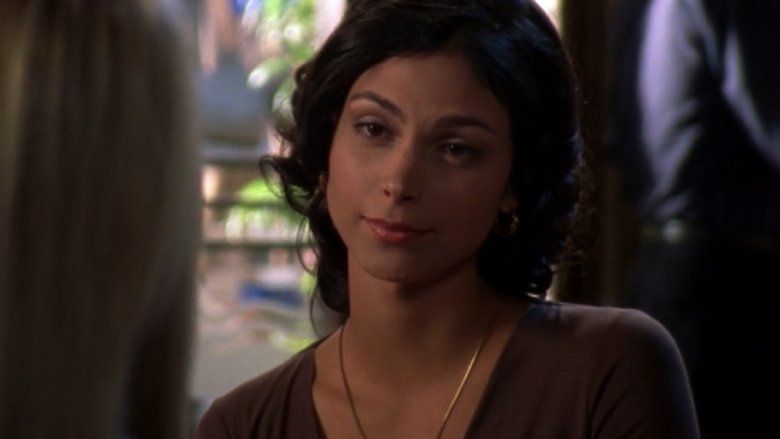 It might take a hardcore fan of The O.C. to remember much about Matt Ramsey, Sandy Cohen's partner during his tenure as the lead of the Newport Group. Matt—he of "taking Ryan to strip clubs and hitting on Marissa when he shouldn't be" fame, had a brief love interest in Baccarin's Maya Griffin, the daughter of Sandy's rival Henry. Baccarin appeared in three episodes of the series, although her role wasn't terribly substantial.
While her time on the show was brief, Baccarin's The O.C. appearance is still notable—it's how she first met her future Gotham co-star and fiancé Ben McKenzie, who starred as Ryan Atwood on the series. It wasn't love at first sight for the two, though; in fact, McKenzie has said he doesn't remember seeing Baccarin on set and thought he was meeting her for the first time when they reunited on Gotham. Awkward!
How I Met Your Mother (2006)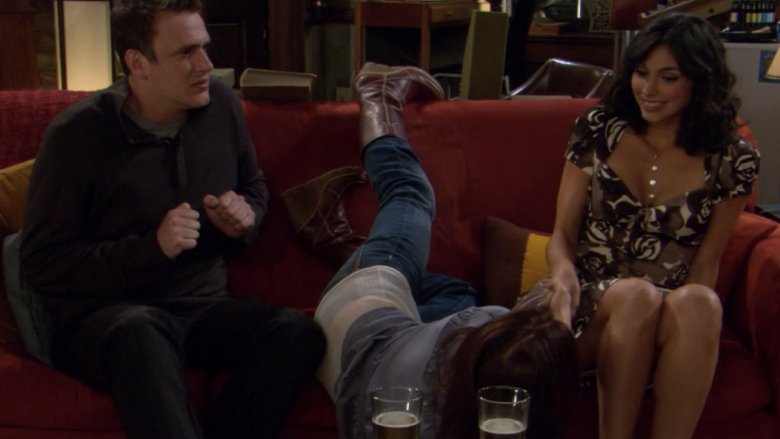 Baccarin only appeared on one episode of How I Met Your Mother, but it was an important one. Her character arrived during Marshall and Lily's season two break-up, with Baccarin starring as Chloe, a barista at a coffee shop Marshall frequents and the only woman he actually dates during the brief separation.
Things don't exactly go well for Chloe during the episode, as she's stalked by a hunchbacked man (later revealed to be Lily) and interrogated by Marshall as he stares into her potentially "crazy eyes." She also ends up being forgotten in Marshall's apartment at the end of the episode as he goes off to reconcile with his ex, leading to her ripping apart the place because she "lost her keys." While Chloe didn't  get her happy ending (and should maybe consider some anger management classes), she'll always be remembered by How I Met Your Mother fans for inventing the name Swarley and pushing the show's OTP back together.
Stargate SG-1 (2006)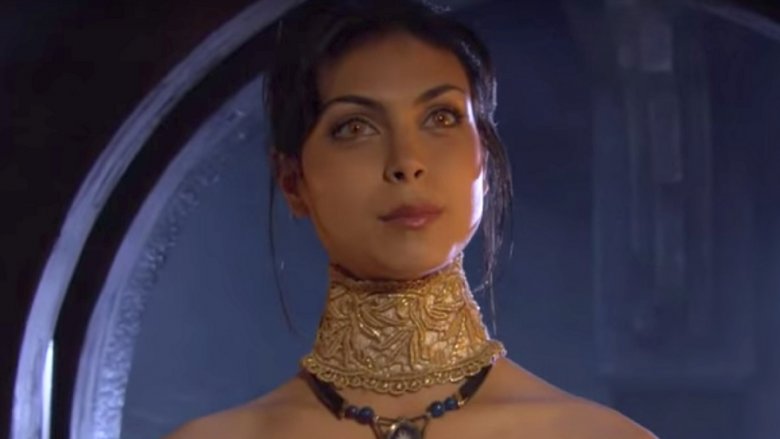 With Firefly, Baccarin developed a following in the sci-fi community—one she expanded with her next few roles. Her first step back into genre fare came in Stargate SG-1, a role she believes she was offered because the producers were fans of Firefly. The actress played the villainous Adria for five episodes of the series and reprised the role in the movie Stargate: The Ark of Truth (albeit only briefly).
In addition to serving as her next big sci-fi role, Stargate was also Baccarin's first real villainous outing—a side she'd explore in some of her later roles. The actress relished the chance to be evil, and, even though Adria didn't appear for long, it highlighted her multifaceted talent.
V (2009)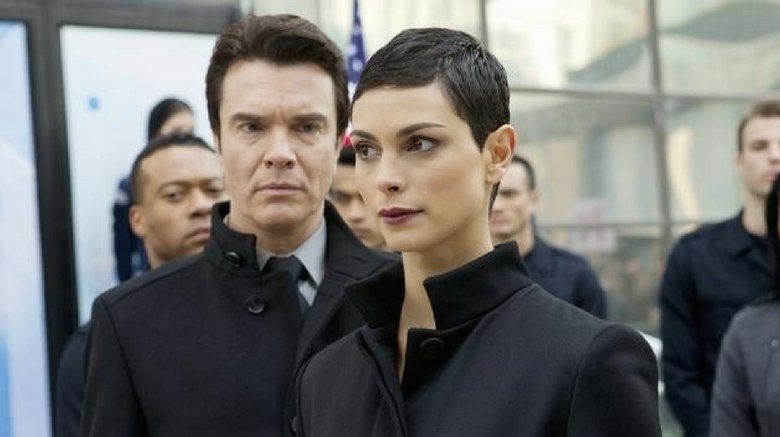 Morena Baccarin's next big role also involved playing a sci-fi villain — this time in the ABC series V. The revival of the high-concept TV hit from the 1980s of the same name featured Baccarin as Anna, the queen of an invading alien species who was well-known for keeping her subjects tightly under her thumb — and for rocking a pretty awesome pixie cut.
While Anna wasn't exactly welcome on Earth, Baccarin earned multiple Saturn Award nominations and a Scream Award nomination for her work. Unfortunately, the series was plagued by low ratings and high production costs, and was canceled before it could reach a third season. 
Then again, maybe the show didn't really have anywhere to go after two seasons. After all, how could you hope to top a scene where the show's special effects team CGIs open Baccarin's jaw so she can eat a rat while holding a baby? You can't. So don't even try.
Homeland (2011)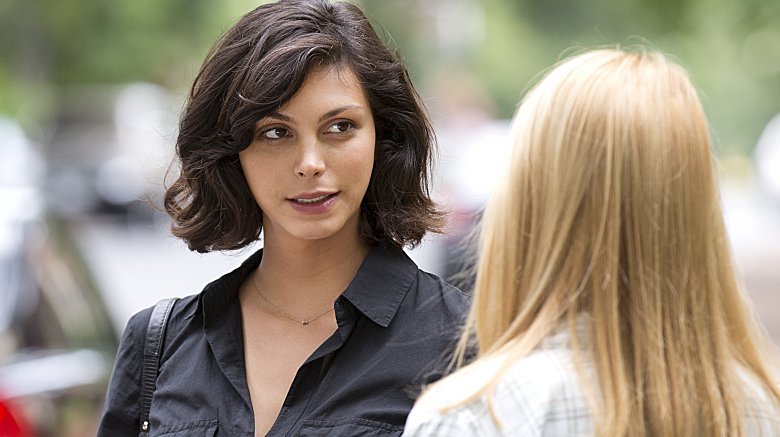 Baccarin was praised for her Homeland performance as Nick's wife Jessica (even earning an Emmy nomination), but the character earned the ire of many fans, especially because most of her storylines involved the even more hated Dana. Baccarin appeared consistently throughout the series' first and second seasons, although she became less of a staple in season three due to her real-life pregnancy.
Jessica was written off the show before the fourth season following (spoiler) Nick's death, opening her up for other projects where her character got a little bit less of the short end of the stick. Still, despite the fact that fans didn't enjoy her character, as the estranged spouse of Damian Lewis' troubled former soldier, Baccarin demonstrated her dramatic chops and earned a major award nomination to boot.
Back in the Day (2014)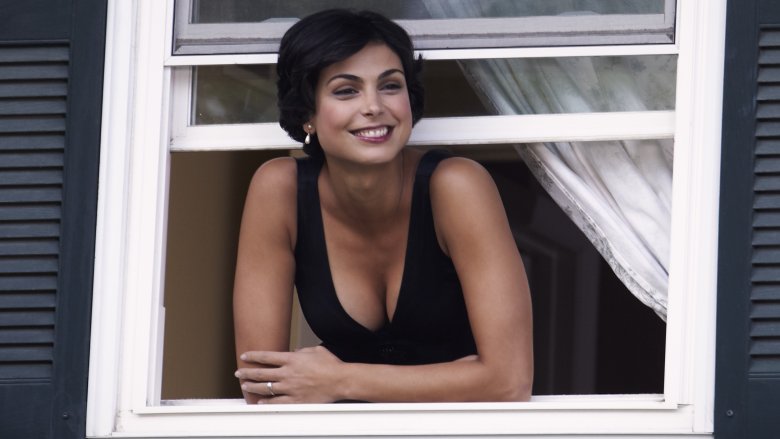 Baccarin made the jump to big screen comedies 2014 with 2014's Back in the Day, written by, directed, and starring Smallville's Michael Rosenbaum. She played Laurie, the former high school sweetheart of Jim Owens (Rosenbaum), an aspiring actor who returns home for his high school reunion. 
Jim spends most of the proceedings chasing after Laurie, who's engaged to her former high school rival, and engaging in sophomoric humor with his former buddies. The movie's tone didn't go over well with critics, with the film amassing a whopping 11 percent on Rotten Tomatoes. While Baccarin's first attempt at big screen hilarity went downhill, she'd quickly rebound with her next big part.
Spy (2015)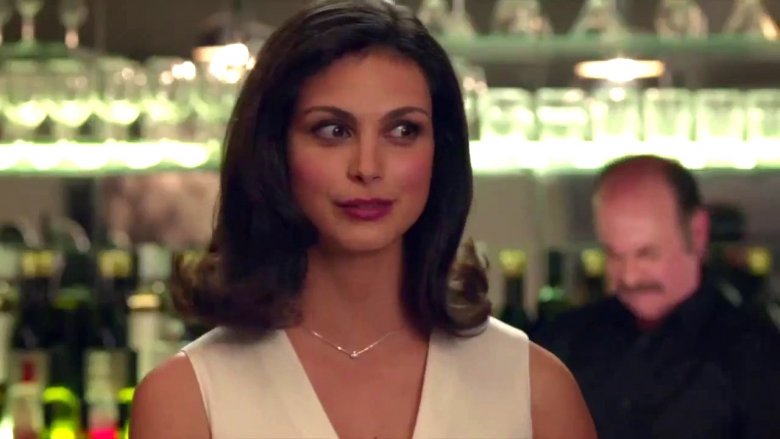 Morena Baccarin's cinematic rebound came in the form of the Melissa McCarthy-starring Spy from 2015, a hit comedy that sits at a much more impressive 94 percent on Rotten Tomatoes. In the movie, Baccarin played Karen Walker, the perfect super spy and a rival to McCarthy's Susan. However, Karen and her perfect hair are pretty quickly revealed to have an ulterior motive that leads to the character's untimely death. A solid comedy showcase for Baccarin, Spy was also one of her most notable pre-Deadpool big-screen roles, proving the TV star could work in a big budget blockbuster. 
Baccarin's work in this movie was all the more impressive when you stack her up against some of her costars. In addition to McCarthy, she was joined by Hollywood stalwarts like Jude Law, Jason Statham, Peter Serafinowicz, Rose Byrne, and Oscar winner Allison Janney. It's hard enough to keep up with the comedy chops of of McCarthy. It's another thing entirely to hold your own against a cast that stacked with talent.
Gotham (2015)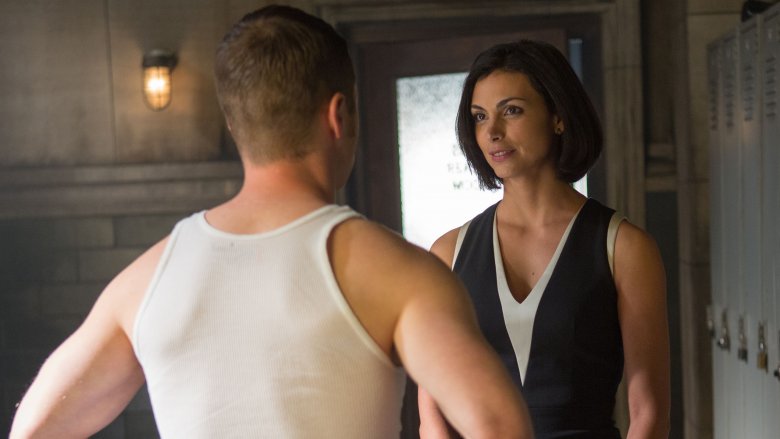 Before Deadpool, Baccarin took on the role of another beloved comic book character, portraying Dr. Leslie Thompkins on Fox's Gotham. Lee has gone through quite the transformation on the series, working with the police department in various roles while also serving as one of the primary love interests for McKenzie's Jim Gordon. (She could also, potentially, be the series' Harley Quinn, but that seems pretty unlikely.)
Although Lee and Jim's romance hasn't been so hot in later seasons, the love has spilled over into real life, with the two getting engaged in 2016 shortly after the birth of their daughter. (Baccarin says Lee's pregnancy on Gotham wasn't at all related to her own, though—just a happy coincidence.) Gotham changed Baccarin's life offscreen while introducing her to the comic book world and setting her up for her Deadpool role.