Shazam Director David F. Sandberg Is Stepping Away From The Superhero Game (For Now)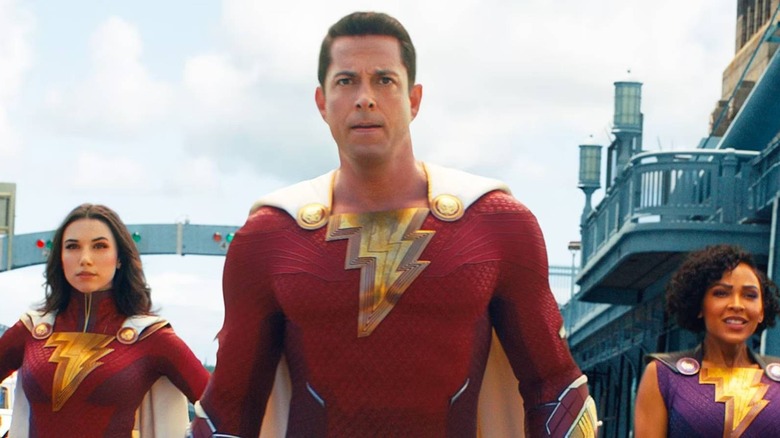 Warner Bros. Pictures
"Shazam! Fury of the Gods" limped into theaters this past weekend to a relatively mixed response. Some loved it; some didn't like it as much. And it's hard to imagine what the future of the character will be, such as whether a "Shazam! 3" is in the cards or if he'll be folded into James Gunn's DC plans for the rebooted universe (a "Kingdom Come" appearance certainly wouldn't be out of the question). 
Even if Shazam (Zachary Levi) does have a future, it's unclear if director David F. Sandberg will be involved in any way. Sandberg helmed the first two "Shazam!" movies, but he's stepping back from the superhero genre for the time being. He took to Twitter to say, "As I've been saying for a while now I'm very eager to go back to horror (as well as trying some new things). After six years of Shazam I'm definitely done with superheroes for now."
It doesn't necessarily mean he's done with superhero movies forever, but it sounds like he wants to try something different in the foreseeable future. 
David F. Sandberg sounds tired of superhero discourse above all else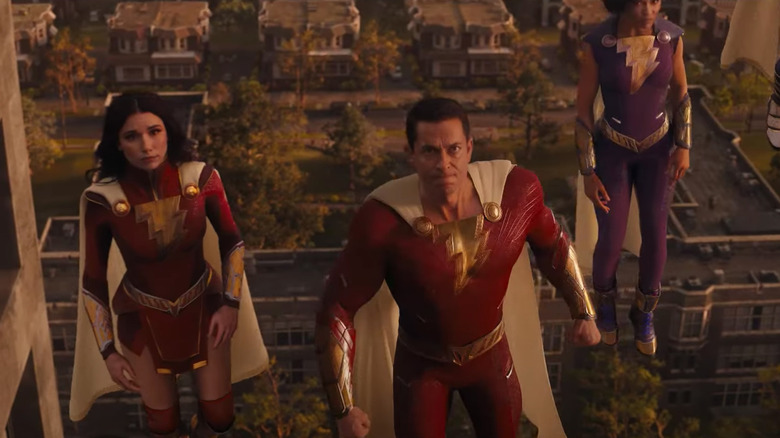 Warner Bros. Pictures
David F. Sandberg cut his teeth in the horror genre, making the feature-length films "Lights Out" and "Annabelle: Creation" before moving into the DC Cinematic Universe. He also has a ton of horror shorts under his belt, many of which you can watch on his YouTube page. Going back to his roots will undoubtedly make horror fans smile, and Sandberg clarified that he has nothing against his time working on the "Shazam!" movies. 
He went on to tweet, "Just to be clear, I don't regret even for a second making the Shazam movies. I've learned so much and gotten to work with some truly amazing people. Will forever be grateful that I got to direct two of these! They've been very challenging but valuable experiences." However, it doesn't sound like he'll miss the conversations that circulate around the superhero genre, especially in this day and age. He also wrote, "One thing I've really been looking forward to is disconnecting from the superhero discourse online. A lot of that stresses me out so much and it will be nice not having to think about that anymore."
Plenty of fans are quick to assure him that he did a wonderful job with the "Shazam!" films and are no doubt excited to see what he comes out with next.