Every John Wick Spin-Off Currently In Development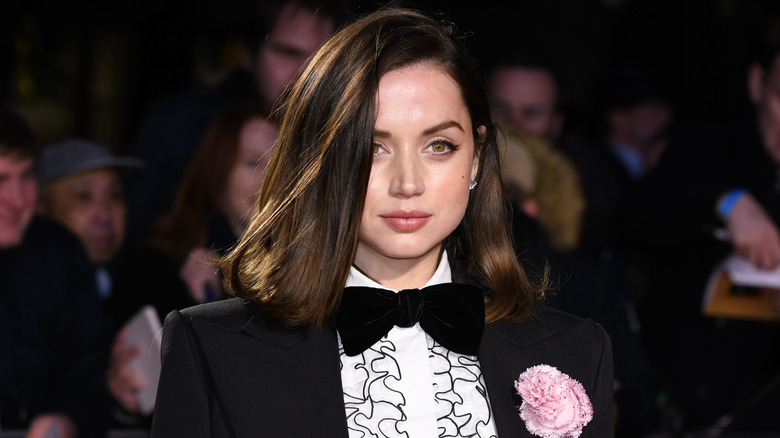 Featureflash Photo Agency/Shutterstock
As fans await the release of "John Wick: Chapter 4," their anticipation may be mixed with a pang of fear. After all, the film's trailers have made it apparent that this installment could see the end of Keanu Reeves' beloved and bloodied assassin.
Director Chad Stahelski has previously described the upcoming film as a conclusion of sorts, and he more recently stated that both he and Reeves were stepping away from thinking about the character's future, at least until the Japanese release of "Chapter 4" in September. Whether or not John makes it out alive, fans can take heart from knowing that "Chapter 4" will not be the end of the "John Wick" franchise. While "John Wick: Chapter 5" might be some way off (if it ever happens), a few spin-off projects are already on the way.
"Ballerina," a long-awaited film that began its life as a spec script, finally entered production in November 2022 with Ana de Armas in the title role. Reeves reprises his role for the film, alongside Ian McShane and the late Lance Reddick as Winston and Charon, respectively. On the television side of things, a prequel miniseries titled "The Continental" based on the mythos of the titular hotel is reportedly making its way to Peacock later this year.
Some spin-offs are still in the concept phase
In addition to those in active production, there are a few "John Wick" spin-off ideas that are seemingly a way off from being greenlit. After the critical and commercial success of the film "Nobody" — which stars Bob Odenkirk and features a slightly more comedic take on the story of a skilled assassin being pulled back into a violent underworld — there were rumblings that a crossover with the "John Wick" franchise was imminent. With both properties spawning from the mind of writer Derek Kolstad, their union seemed like a foregone conclusion. In a 2021 interview with ComicBookMovie.com, Kolstad reiterated a cautious optimism that John Wick and Odenkirk's Hutch Mansell would join forces down the line.
Meanwhile, Halle Berry has stated that she is keen on making a spin-off movie for her "John Wick" character Sofia. Seen only in "Chapter 3 — Parabellum," Sofia is a dog trainer and an old colleague of John's whose daughter is being kept from her at her own request. The film ends without resolving this plot line, leaving it open to be explored in the potential spin-off. Berry told IGN that the idea for a "Sofia" standalone film came from her enduring disappointment over the cancellation of a James Bond spin-off film centered on Jinx — her character from "Die Another Day."