The Best Movies From The Cast Of Law And Order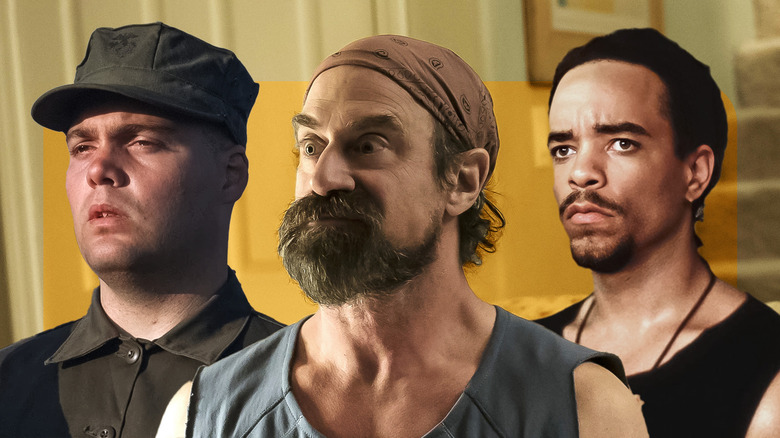 Static Media
Created by legendary TV producer Dick Wolf, the "Law & Order" franchise has been a staple of the police procedural genre for more than three decades. While the riveting cases and crimes have captivated viewers week after week, audiences keep coming back for the franchise's roster of stars, who are its true cornerstone. From the original "Law & Order" to "Law & Order: Special Victims Unit" to "Law & Order: Organized Crime," these spectacular series bring together some of the best actors on television.
But the cast of "Law & Order" has done more than just excel on the small screen. Many of them have also brought their talents to the movies, delivering unforgettable performances in a wide variety of stellar films. From little-seen Japanese dramas and cult classic crime thrillers to cinematic landmarks and crowdfunded indie tearjerkers, these flicks are fantastic. You may have heard of some of them, but many are likely to be new to you. Join us for a trip back in time as we look at some of the best movies made by the cast members of the "Law & Order" franchise.
Prince of the City (Jerry Orbach)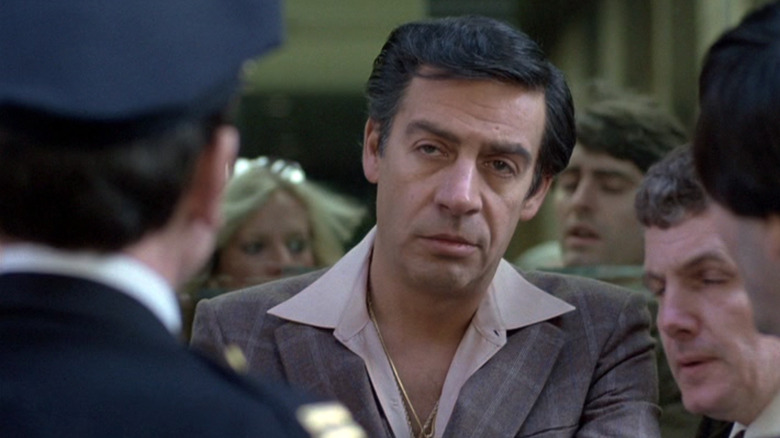 Warner Bros. Pictures
If you want the best animated movie that features "Law and Order" star Jerry Orbach — who played detective Lennie Briscoe for more than a decade on the franchise's flagship series — the answer is obviously Disney's 1991 masterpiece "Beauty and the Beast," in which Orbach voices French candelabra Lumière. But if you're looking for the best movie that features him on screen, direct your attention to "Prince of the City," which was released a decade earlier.
Directed by Sidney Lumet, this film stars Treat Williams as New York City police detective and narcotics investigator Daniel Ciello, who operates out of the city's Special Investigative Unit. This division uses their broad discretionary powers to go after the city's worst offenders. But Ciello and his colleagues — including Jerry Orbach as Detective Gus Levy — are knee-deep in all kinds of illegal activity. After a crisis of faith, Ciello is recruited by Internal Affairs to help them investigate his fellow officers. 
A frank look at police corruption, "Prince of the City" was nominated for an Academy Award for best adapted screenplay, and is easily Orbach's best film. In fact, the story goes that it was Orbach's turn as the gruff, morally ambiguous Levy — a performance that often overshadows the film's star — that convinced producer Dick Wolf to cast him in "Law & Order."
Togo (Julianne Nicholson)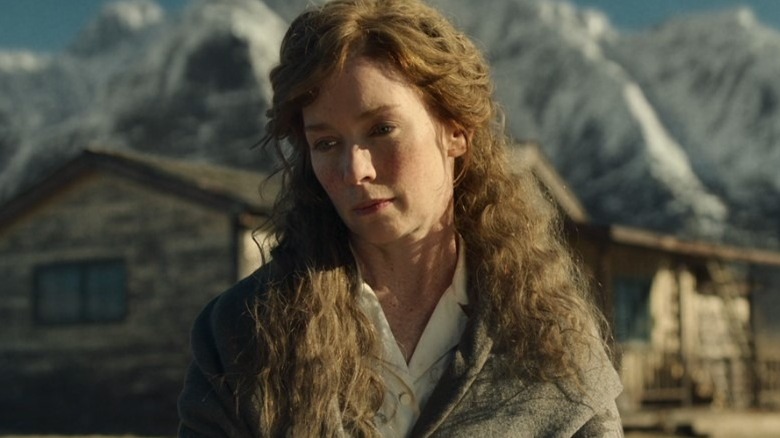 Disney+
Julianne Nicholson appeared on "Law & Order: Criminal Intent" as Detective Megan Wheeler of the Major Case Squad. She replaces Detective Barek (Annabella Sciorra), and partners with Detective Mike Logan (Chris Noth). Outside of that franchise, Nicholson is known as Dr. Lillian DePaul on "Masters of Sex" and Lori Ross on "Mare of Easttown." She also shines cinematically, and her finest film is available on Disney+.
2019's "Togo," which stars Willem Dafoe, is based on the astonishing true story of Leonhard Seppala, a Norwegian dogsledder who ran in the 1932 Olympic Games. Set nearly a decade prior to this, "Togo" dramatizes his heroic efforts to help deliver a life-saving serum to a remote Alaskan village in what became known as the 1925 Nome serum run. Nicholson stars opposite Dafoe as Constance Seppala, Leonhard's dutiful wife, who helps raise and train the stalwart Alaskan Huskies who trek across the wilderness to bring salvation to a dying community.
An uplifting story of courage, sacrifice, and adventure, "Togo" is elevated by its star cast. The film received rave reviews and drew comparisons to classics like "White Fang" and "The Call of the Wild." The Financial Times put it best, calling it, "A sweetly earnest, action-filled tale of the bond between man and beast."
Manhunter (Dennis Farina)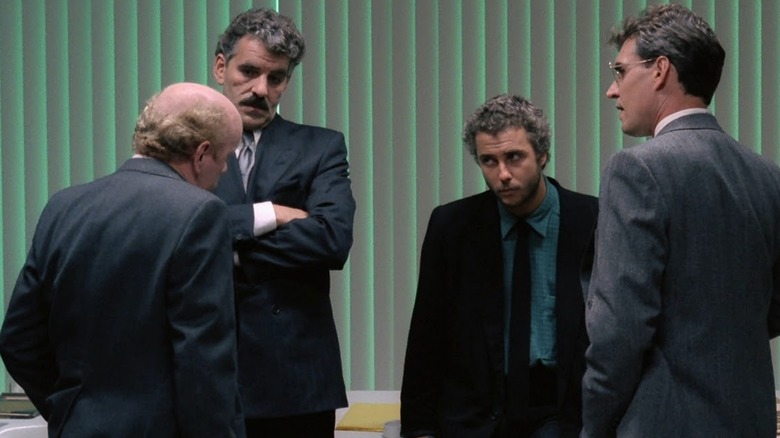 De Laurentiis Entertainment Group
For two seasons in the mid 2000s, veteran actor Dennis Farina played Detective Joe Fontana on "Law & Order." Farina already had an established career in the movies, playing a variety of criminals in classics like "Thief," "Midnight Run," and "Out of Sight." Without a doubt, though, Farina's finest film is "Manhunter," which also sees him play a cynical cop.
Directed by Michael Mann , "Manhunter" is based on Thomas Harris' 1981 thriller novel "Red Dragon." The film opens on former FBI agent Will Graham (William Petersen), who's brought back into the fold by his old boss Jack Crawford (Farina) when a serial killer known as the Tooth Fairy (Tom Noonan) wreaks havoc on the city. To get inside the mind of this insidious new killer, Graham winds up consulting Dr. Hannibal Lecktor (Brian Cox), the man he previously put away. Lecktor's case was so traumatizing, it forced him to leave the agency.
Despite being a box office disappointment — and the fact that "The Silence of the Lambs" prompted Hollywood to remake the film with Ed Norton in 2002 — "Manhunter" has since become a cult classic. Praised for its stylish take on the story, it easily earns a spot on any list of best crime thrillers of the '80s.
Waitress (Jeremy Sisto)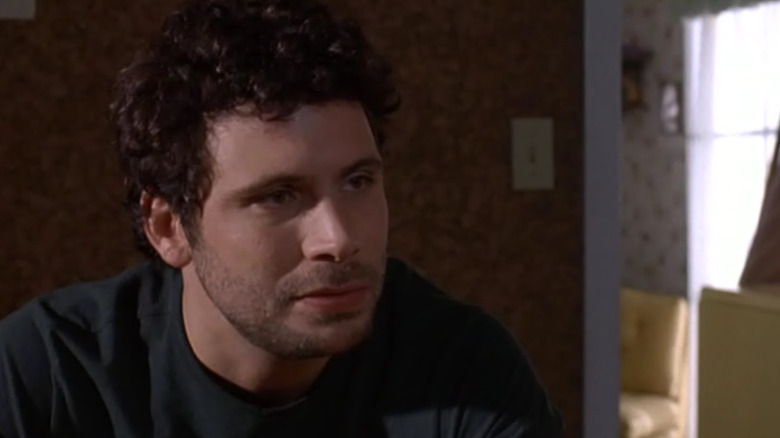 Fox Searchlight Pictures
Following a single-episode appearance in 2007, Jeremy Sisto joined "Law & Order" full time as Detective Cyrus Lupo. More recently, Sisto starred in the Dick Wolf-created crime procedural "FBI," which, thanks to crossovers with the "One Chicago" franchise, actually connects to the "Law & Order" universe. Beyond the small screen, the actor's best movie is "Waitress," a comedy-drama that landed the same year he first popped up on "Law & Order."
Keri Russell stars as Jenna Hunterson, a Southern belle and waitress at a local diner who's stuck in an abusive marriage. Sisto plays her controlling husband Earl, who she becomes desperate to get away from after discovering she's pregnant. She needs money to flee, and so she hopes to win a local pie-making contest that would net her a $25,000 payout if she takes home the top prize. Jenna is further emboldened after meeting obstetrician Jim Pomatter (Nathan Fillion); the two quickly fall in love.
A tender, heartwarming drama about perseverance, "Waitress" confronts the realities of abuse while delivering a classic underdog story with a happy ending. Fun and funny despite its serious subject matter, it's held aloft by its charming cast. Though Sisto plays an undoubtedly sinister character, he's an important part of the movie's success.
Lost in Time (Jill Hennessy)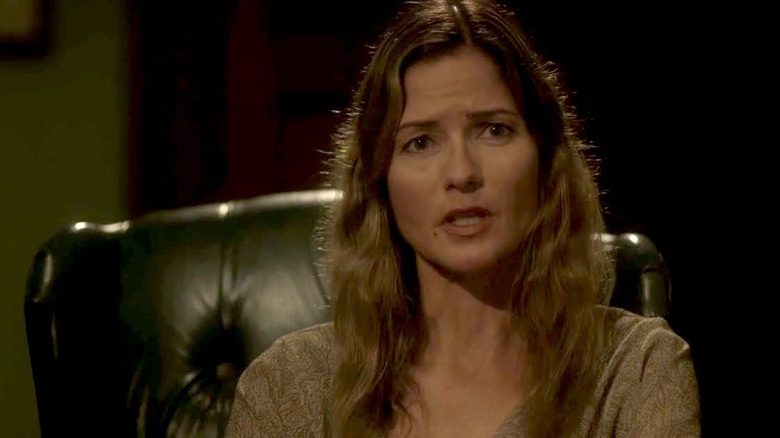 Big Easy Pictures
"Law & Order" is about more than beat cops and detectives who chase down crooks — it's also about the dedicated lawyers who see that offenders do their time. Over the years, a number of talented actors have come through the franchise's doors to play prosecuting attorneys. For three seasons in the mid '90s, Jill Hennessy, who plays Assistant District Attorney Claire Kincaid, was one of them. Though she's best known for her starring role on "Crossing Jordan," Hennessy has done a few movies too, with the indie drama "Lost in Time" topping the list.
Written and directed by Katherine Brooks, 2018's "Lost in Time" is the definition of an independent film, partially paid for by crowdfunding and produced over several years. It's inspired by Brooks' own experiences, specifically her survival of the 2004 Thailand earthquake and resulting tsunami, which devastated the region. Kate Gray stars as Evan White, a survivor left mentally scarred by the disaster. So damaged is White that she begins to doubt her own reality, to the point that she's unsure of the help she receives from her therapist, Dr. Katherine James (Hennessy). But while James helps White cope with her specific trauma, their doctor-patient relationship also helps her find answers to her larger troubles.
Black Snake Moan (S. Epatha Merkerson)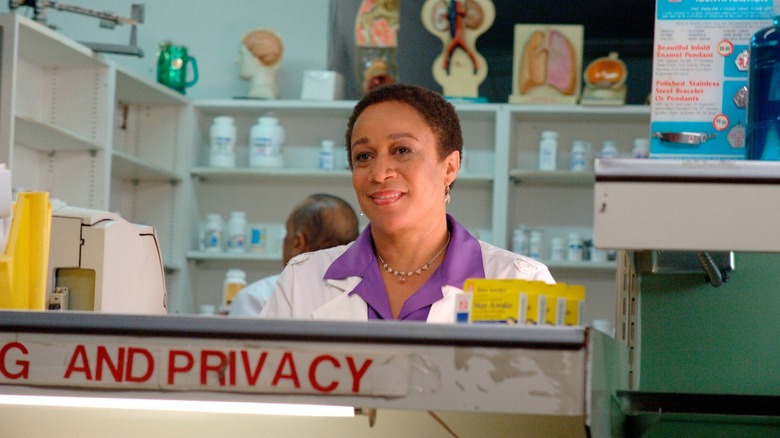 Paramount Vantage
S. Epatha Merkerson might be one of TV's most dependable actors. Not only does she appear in nearly 400 episodes of "Law & Order" as Lt. Anita Van Buren, she's had roles on everything from "Pee-Wee's Playhouse" to "The Closer," and has starred in the "One Chicago" franchise since 2015 as Sharon Goodwin. She's also won an Emmy for her leading role in the 2005 TV movie "Lackawanna Blues." Though Merkerson has never been given honors for her silver screen work, her best movie is undoubtedly "Black Snake Moan."
Merkerson stars alongside Samuel L. Jackson, Christina Ricci, and Justin Timberlake in this film, which might, at first glance, seem like sleazy trash. It begins with Rae (Ricci), a woman who succumbs to sexual temptation after her boyfriend (Timberlake) leaves for military service. Ruthless and lonely, Rae hops from person to person. But when one of her new lovers mistreats her, stern bluesman Lazarus (Jackson) attempts to save her from her addiction, while also romancing the town's pharmacist (Merkerson).
Despite its bawdy premise, "Black Snake Moan" earned good reviews. An unabashed ode to blaxploitation flicks of the '70s, the film transcends mere homage, thanks, in large part, to its strong cast, of which Merkerson is a particular highlight.
Seven Years in Tibet (BD Wong)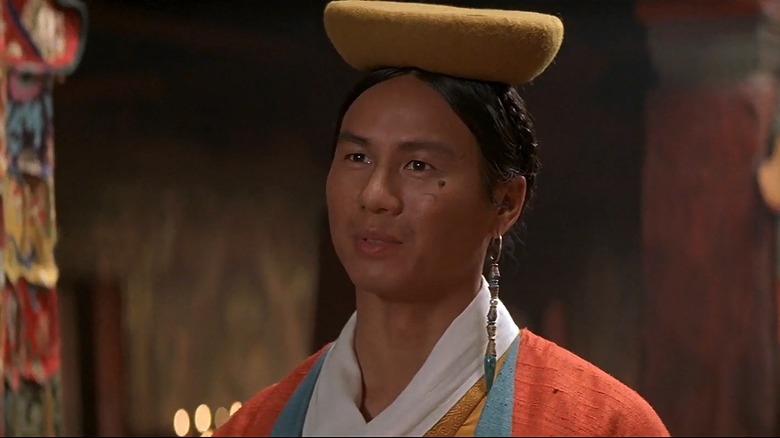 Sony Pictures Releasing
In 1999, "Law & Order" received its first spin-off, "Law and Order: Special Victims Unit." Quickly eclipsing the popularity of the original, it has remained a monster hit for more than 20 years, thanks in large part to its dynamic cast. This includes actor BD Wong, who plays medical examiner George Huang. Joining the series as a recurring character in Season 2, he was bumped to series regular for the next 10 years and continued to make sporadic appearances through Season 17. Though he's probably best known for his role in the "Jurassic Park" franchise, Wong's best movie is the 1997 epic "Seven Years in Tibet."
From acclaimed director Jean-Jacques Annaud, "Seven Years in Tibet" is based on the real-life mountaineering exploits of one-time Nazi officer Heinrich Harrer. As World War II breaks out, Harrer — who was not an active combatant — is arrested by British forces in India during a climb. Years into his imprisonment, Harrer manages to escape to Tibet, where he spends nearly a decade. There, Harrer meets a young Dalai Lama, who bonds with him as a teacher and friend.
A thought-provoking tale of personal struggle, "Seven Years in Tibet" includes a sweeping score from John Williams and lush visuals. While it was a hit commercially, it's not as well remembered as it ought to be, perhaps because Martin Scorsese's similarly themed "Kundun" was released the same year. Regardless, Wong's performance as Tibetan official Ngawang Jigme remains a standout.
Get on the Bus (Richard Belzer)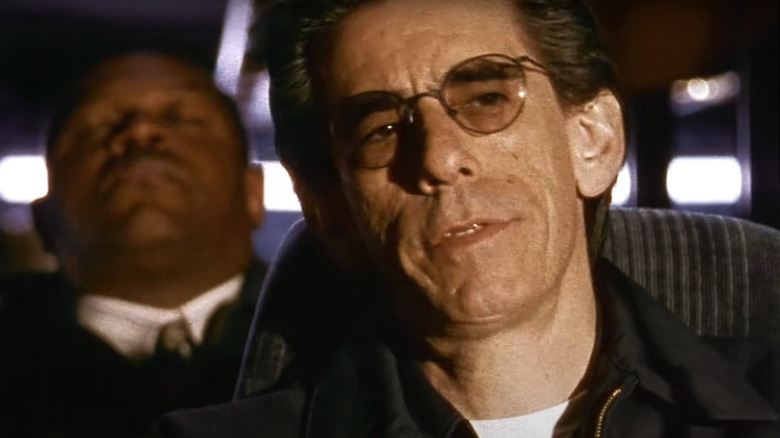 Sony Pictures Releasing
"Law & Order" didn't invent its stable of incredible characters — at least one was brought over from another series. Actor Richard Belzer reprised the role of Detective John Munch, originally from "Homicide: Life on the Street," for the flagship series and eventually "Law and Order: Special Victims Unit." A comedian first, Belzer had a long career in film and TV, and while it's tough to pin down his best flick, we have to go with the 1996 Spike Lee drama "Get on the Bus."
This film sees a group of Black men from across Los Angeles come together to travel across the country by bus. Their destination is Washington, D.C., where they hope to collectively take part in the Million Man March. The group includes a police officer, a criminal, a bigoted actor, and a gay couple. Conflict arises quickly. Midway through their journey, their ride breaks down, and the group must transfer to a new bus operated by Jewish driver Rick (Belzer), which only escalates existing tensions. A powerful statement on race relations, "Get on the Bus" bears all Spike Lee's best hallmarks, including a stellar cast portraying real people in a troubled time.
Strawberry Road (Mariska Hargitay)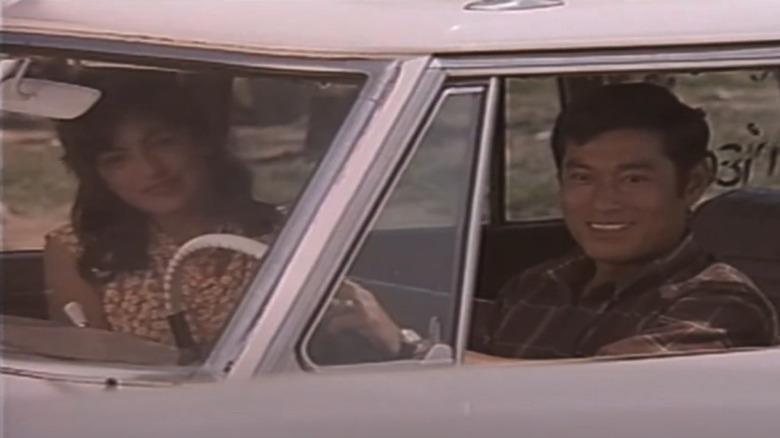 Toho Company, Ltd.
The star of "Law & Order: Special Victims Unit" for more than 20 years, Mariska Hargitay was once best known for simply being the daughter of Hollywood star Jayne Mansfield. But, thanks to her iconic performance as Detective Olivia Benson, she's now known as one of the best cops in TV history, and has the Emmy nominations (and one win) to prove it. What she doesn't have, however, is a terribly long movie career. But there is at least one great film on it: "Strawberry Road."
A Japanese film from 1991, "Strawberry Road features several major stars, including Mako, Pat Morita, and the legendary Toshiro Mifune. But the real star turn of the film is Ken Matsudaira as Hisa, who emigrates to the United States with his brother Akira (Tamotsu Ishibashi), with whom he starts a California strawberry farm. Based on a true story, "Strawberry Road" follows the two brothers as they struggle to acclimate to life in a largely Japanese-American community. Mariska Hargitay stars as Jill, an American woman who falls in love with and marries Hisa by the end of the film. Though "Strawberry Road" is a hard-to-find title stateside, its tender story and star-studded cast make it worth seeking out.
Wet Hot American Summer (Christopher Meloni)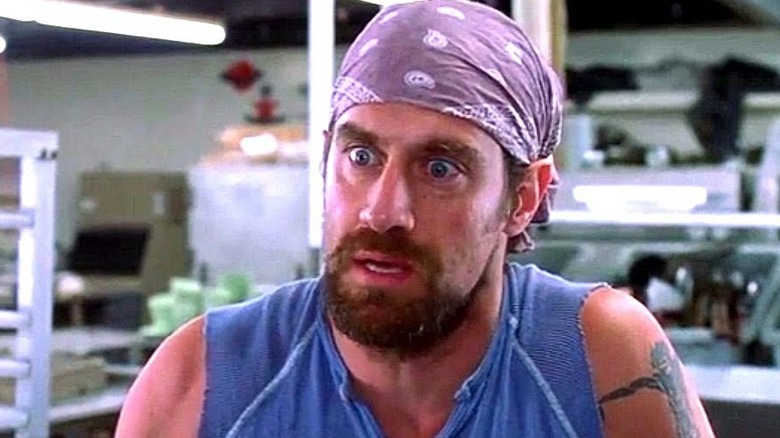 USA Films
Leading "Law & Order: Special Victims Unit" alongside Mariska Hargitay is Christopher Meloni, who plays Detective Elliot Stabler. The two became one of TV's most iconic police duos before Meloni departed the series. A decade later, Meloni returned to lead spin-off series "Law & Order: Organized Crime." Though mainly a TV star, Meloni has some impressive movies to his name, and none are better than the 2001 comedy "Wet Hot American Summer."
Written by "The State" veterans David Wain and Michael Showalter, this film boasts an all-star cast including Elizabeth Banks, Bradley Cooper, and Amy Poehler. Set at the fictional Camp Firewood in 1981, it takes place during the last day of the season. As the kids prepare to say their goodbyes, the teenaged counselors are looking for one last roll in the hay with their summertime lovers. Coop (Showalter) is hoping to steal his crush Katie from ladies' man Andy (Paul Rudd), and gets help from Gene (Meloni), the camp chef. A troubled Vietnam vet, Gene's best friend is a talking can of vegetables.
Weird and wild, there's nothing quite like "Wet Hot American Summer." Part spoof film, part delirious '80s homage, there's not a laugh wasted, and Meloni gets some of the film's best scenes. The entire cast, including Meloni, returned twice more for a 2015 Netflix prequel series and a follow-up sequel series two years later.
New Jack City (Ice-T)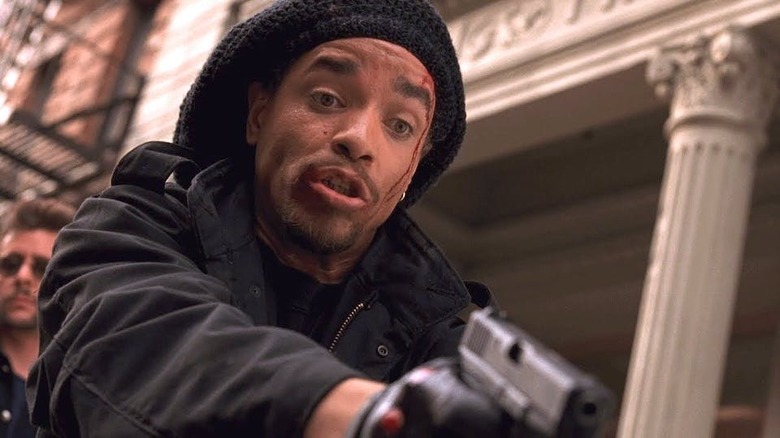 Warner Bros.
"Law & Order: Special Victims Unit" puts rapper-turned-actor Ice-T in the role of world-weary Detective Fin Tutuola. For those who knew his filmography when the show debuted, this came as no surprise. Ice-T had already distinguished himself as a tough-as-nails New York City cop in the 1991 classic "New Jack City."
The directorial debut of Mario Van Peebles, "New Jack City" tells the story of Nino Brown (Wesley Snipes), a street hustler with dreams of becoming a big time gangster like the crime lords he's seen in the movies. Propping himself up with the help of a gang he dubs the Cash Money Brothers, Nino slowly becomes a formidable force and begins taking out his rivals on the streets. As he consolidates his power, he becomes the big time kingpin he's always dreamed of. But with status comes trouble: Nino soon becomes the subject of an intense undercover investigation orchestrated by detectives Stone (Peebles) and Appleton (Ice-T). 
A classic early '90s crime drama, Roger Ebert praised it effusively, writing, "It's a serious, smart film with an impact that lingers after the lights go up." He highlighted Ice-T's performance as especially impressive. This role no doubt helped convince producers he was the right man to join "Law & Order."
Full Metal Jacket (Vincent D'Onofrio)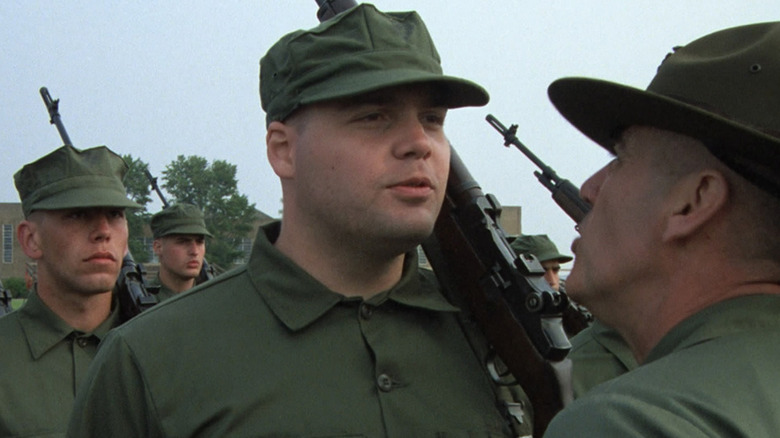 Warner Bros.
The second franchise spin-off, "Law & Order: Criminal Intent" may have ended back in 2011, but it was on the air for a decade, led by established star Vincent D'Onofrio. Today, the actor is probably best known for his performance as Wilson Fisk on Marvel's "Daredevil," but many of his biggest parts have been on the silver screen. Despite 40 years of making movies, his best outing remains one of his first: The 1987 Stanley Kubrick classic "Full Metal Jacket," which might be the greatest movie featuring any "Law & Order" star.
Still one of the best war movies ever made, "Full Metal Jacket" begins during boot camp for a group of new recruits to the U.S. Marines. They include wise-cracking Private Davis (Matthew Modine) and dim-witted Private Leonard (D'Onofrio). Given the nicknames Joker and Gomer Pyle, the pair and their unit are subjected to the ruthless torment of iron-fisted drill instructor Sgt. Hartman (Lee Ermey). Though he faces a devastating experience in camp, Joker eventually discovers that nothing could have ever prepared him for the horrors of war. 
A groundbreaking masterpiece of '80s cinema, "Full Metal Jacket" is a bleak, visceral look at the psychological torture faced by soldiers in wartime. At the center of it all is D'Onofrio, who gives what might be his best on-screen performance as the troubled Private Leonard.