Young Sheldon's Montana Jordan Feels Weird Being The One Growing Up On TV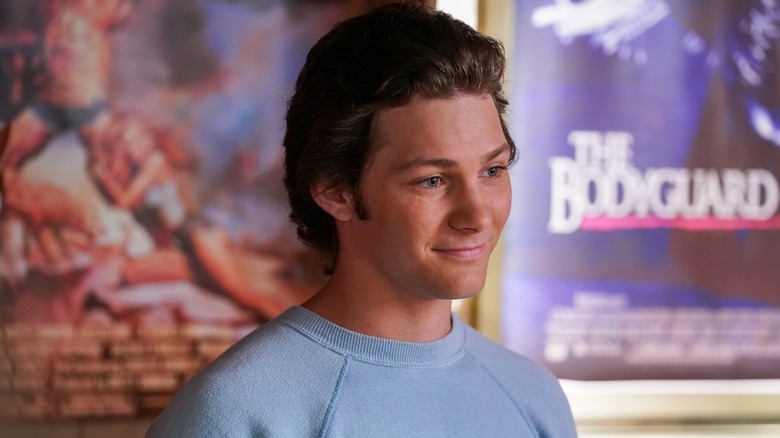 Adam Rose/CBS
Although CBS's "The Big Bany Theory" spin-off "Young Sheldon" is about the childhood and adolescence of Sheldon Cooper (Iain Armitage), it also explores the growing pains of his siblings, Georgie (Montana Jordan) and Missy (Reagan Revord). Although the show is currently in its sixth season, there are some who think Season 7 of "Young Sheldon" needs to be the series' last, as the ages of the younger actors continue to steer the characters closer to adulthood.
The audience has been privy to watching all three young actors grow and mature since 2017, but the process has not been an easy one to accept for all of the Cooper clan. Montana Jordan spoke to Entertainment Tonight in 2022 and revealed that it is a weird feeling watching himself grow up on television. His reasoning actually makes a lot of sense when comparing his own pre-fame life that involved watching younger actors age on TV and finding the process equally as strange. But Jordan also says that a lot of his bizarre feelings about watching himself on screen week after week come from his own genuinely practical life.
Jordan says it is 'crazy' growing up on TV after watching many other actors do the same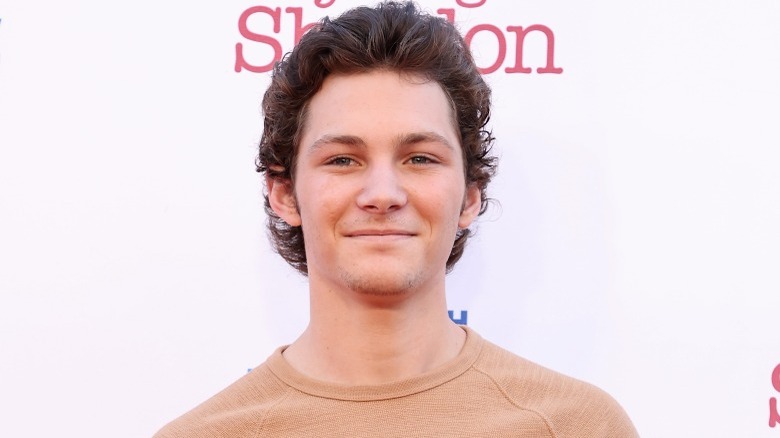 Amy Sussman/Getty Images
In celebration of "Young Sheldon's" 100th episode towards the close of Season 5, members of the cast spoke candidly with Entertainment Tonight about their experiences on the sitcom. Cast members Montana Jordan (Georgie), Annie Potts (Meemaw), Zoe Perry (Mary), Iain Armitage (Sheldon Cooper), and others shared details about the episode titled "A Solo Peanut, a Social Butterfly, and the Truth." Some of the actors were then asked to summarize their experience with the program so far.
Montana Jordan expressed his gratitude for being on the comedy by saying, "I'm a very chill and down-to-earth guy so now I'm just kind of realizing the position I'm in... and I'm very thankful for it but... I grew up watching people grow up on TV. I'm not used to being on the other side of that and I'm from Texas. I'm a normal kid so it's kind of crazy to be on the other side of growing up on TV. It's wild."
This runs counter to Jordan's previous statement to CBS in 2021, where he said that he simply couldn't watch himself on TV at the age of 13 when he started the show. His opinions on actually viewing the show have obviously changed, but not the surrealness of seeing himself mature, along with millions of others viewers.