Yellowstone Fans Feel Like The Show Has Turned Into A Discombobulated Mess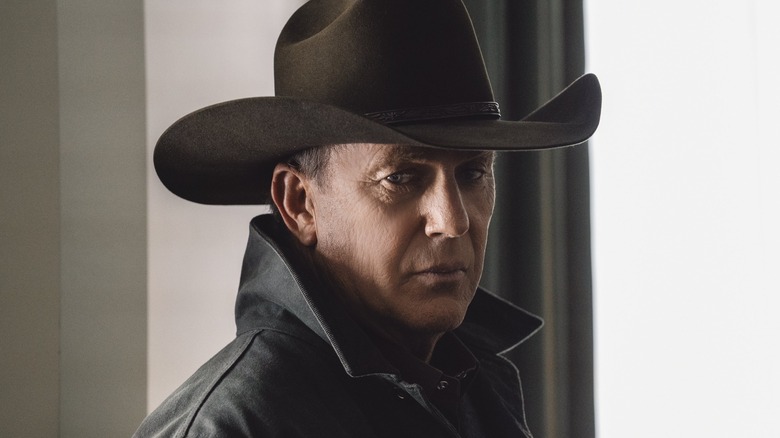 Paramount Network
Fans of the Paramount Network series "Yellowstone" certainly have the right to worry. After all, they were promised more episodes of Season 5 this summer, but production of those stories has yet to commence because the scripts are still being penned. Plus, there are now indications the current Kevin Costner-led version of "Yellowstone" is in serious danger of ending. And actor Matthew McConaughey is reportedly being courted to star in a new incarnation thanks to Costner's alleged scheduling demands.
"Kevin Costner is a big part of 'Yellowstone,' and we hope that's the case for a long time to come," a spokesperson for the Paramount Network told Deadline in February. The source went on to say McConaughey is someone Paramount would like to team with, but they wouldn't confirm if he's being groomed to take Costner's place or not. But even before the off-screen craziness started swirling, the fanbase was already seeing cracks in the narrative. And "Yellowstone" enthusiasts are fed up with how messy the Montana-based western has become. "I miss when this was 'Cowboy Sopranos,'" Redditor u/elmartin93 wrote.
"It started as this guy holding his empire by any means necessary, using a western backdrop to boost itself," u/NickDB902 posted. "You would get bits of the ranch life, but it focused on the conflicts about keeping the land and power. More of a criminal, western drama and focusing on certain characters and stories." And thanks to the issues surrounding "Yellowstone" fans may watch their show completely unravel.
Yellowstone falls off the horse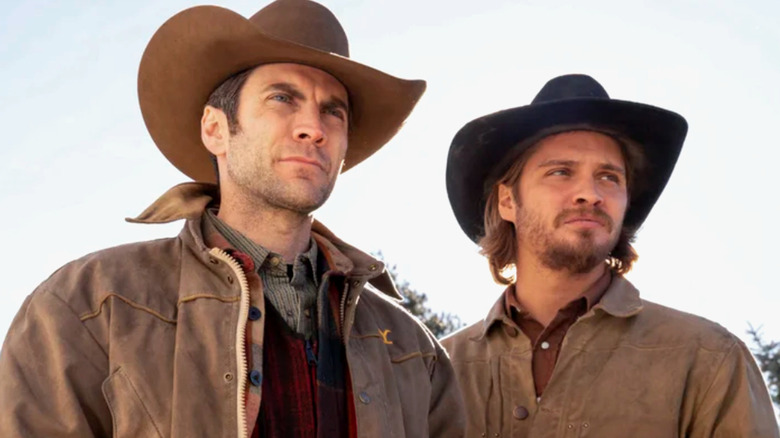 Paramount Network
"Yellowstone" fans must wait and see if their favorite streaming series gallops out of the stables for the second half of Season 5. But even if it does, many diehards were already complaining about the unrecognizable mess the show has become. "Now as more and more time passes, it slips into the more typical soap opera cliché focusing on too much of the ranch life," Redditor u/NickDB902 continued to rant. "Long-winded never-ending family problems, characters endlessly repeating the same tropes and conversations over and over, no growth, a bunch of new characters with old stories not getting a proper end."
U/Huan127 didn't mind so much that "Yellowstone" is a soap opera, but the user did complain about how the storytelling has diminished over the last couple of seasons. "The episodes are beginning to feel like they were produced by the Montana Board of Tourism," u/Huan127 wrote. Another Redditor, u/reggie_kush compared the downward slide of "Yellowstone" to AMC's "The Walking Dead" and how that drama ran its course and arguably went off the rails.
"What happened with the wolves?" u/ Blue-Sand2424 asked about a neglected "Yellowstone" plot point that concerned Kayce Dutton (Luke Grimes). "What happened with Kayce doing that Native American ritual? What are the consequences of these events?" U/Blue-Sand2424 went on to say that it seemed those questions will likely never be answered because "Yellowstone" seems more concerned with just showing off its musical, concert sequences, rather than focusing on storytelling.
Fans dislike clunky storytelling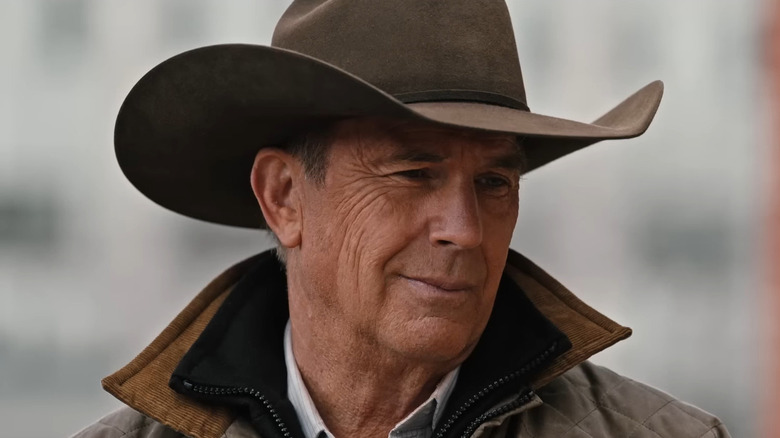 Paramount Network
Some "Yellowstone" fans think the show's troubles transcend the apparent messiness of just the last two seasons, and they claim clunky storytelling has always been a dicey issue in the overall context of the streaming series. "The show had ALWAYS been filled with loose ends," u/jmier wrote. "It's just now the main plot is being affected." Another Redditor, u/Wide-Welcome-7235, thinks the show is simply awful because it seems content to let its cinematography trump storytelling and character development.
"The main characters just kinda seem like bad people," u/Wide-Welcome-7235 continued. "Now, don't get me wrong. I love when a story goes Shakespeare, and you can see the good and bad in both protagonists and antagonists. But this ain't that." Another impassioned Redditor, u/EggplantFearless5969, concurred that the characters aren't being cultivated as they once were, and now the user doesn't feel any connection to some of the biggest names in "Yellowstone."
"She can drag Jamie (Wes Bentley) down with her," u/EggplantFearless5969 continued. "Rip (Cole Hauser) can get mauled by that bear, and John Dutton (Costner) can finally die of something." Fans are clearly frustrated with the devolution of "Yellowstone," and their displeasure is indicated in the marked decline in the show's scores. At the time of this writing, the first half of Season 5 currently holds a paltry 35% audience score on Rotten Tomatoes, which is by far the lowest of the entire series.