An Early Draft Of Shazam 2 Saw (Spoiler) And (Spoiler) Team Up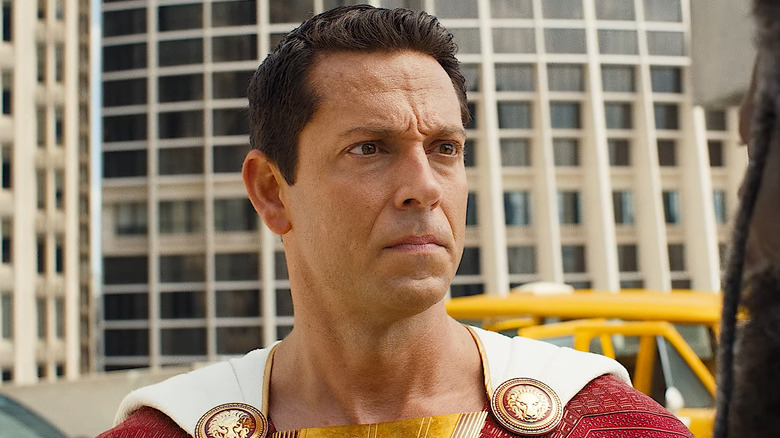 Warner Bros. Discovery/DC
The following article contains spoilers for "Shazam! Fury of the Gods"
"Shazam! Fury of the Gods" has finally reached the big screen, bringing with it some formidable foes for the Shazamily to face off against. This time around, they have enemies in the Daughters of Atlas: incredibly powerful offspring of the aforementioned Greek Titan who seek revenge on the Wizard (Djimon Hounsou) and those he granted extraordinary powers to. While they're certainly strong antagonists in their own right, other big names nearly joined them. An early draft of the "Shazam!" sequel saw two other villainous entities team up.
Speaking with The Hollywood Reporter, co-writers Henry Gayden and Chris Morgan shared that Dr. Thaddeus Sivana (Mark Strong) and Mr. Mind (David F. Sandberg) would've formed an alliance. "There's a scene where Sivana breaks out of prison without having to lift a finger because of Mister Mind's help, which is one of my favorite scenes I've written," said Gayden, though the scene never made it into the final story. He adds, "It felt a little redundant. It felt like we were doing the last movie just on a bigger scale."
With that, Dr. Sivana and Mr. Mind were foolishly sidelined from "Shazam! Fury of the Gods" in favor of the Daughters of Atlas, but that doesn't mean they were absent from the movie entirely.
Gayden and Morgan reworked the scene to be Fury of the Gods' end-credits stinger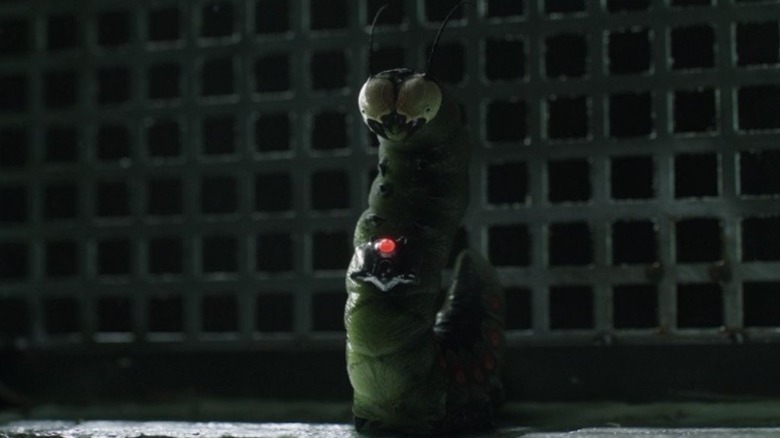 Warner Bros. Discovery/DC
Ultimately, Henry Gayden and Chris Morgan found a way to fit Dr. Sivana and Mr. Mind into "Shazam! Fury of the Gods" — in a manner of speaking. In a post-credits scene reminiscent of that from the first "Shazam!" movie, "Fury of the Gods" sees Sivana, who is still locked up in prison, visited by Mr. Mind. Though Sivana is frustrated that they haven't acted, the conniving caterpillar assures him that their time will come. He claims to have a plan in mind, indicating that maybe they'll be major players in a hypothetical third "Shazam!" movie.
As Gayden explains to The Hollywood Reporter, this scene was added after the credits purely because he didn't want to write off Mr. Mind and Dr. Sivana if he didn't have to. He told the publication, "Randomly, I was like, 'Well, it's just so sad to lose them.' So for fun, as a joke, I wrote that. Then months go by, and we're getting into pre-production, and I was like, 'Should we shoot this as a post-credits thing?'" Thus, they filmed the scene that, much like its predecessor, will likely lead to absolutely nothing.
"Shazam! Fury of the Gods" is now playing exclusively in theaters.