Who Did Lance Reddick Voice On Rick And Morty?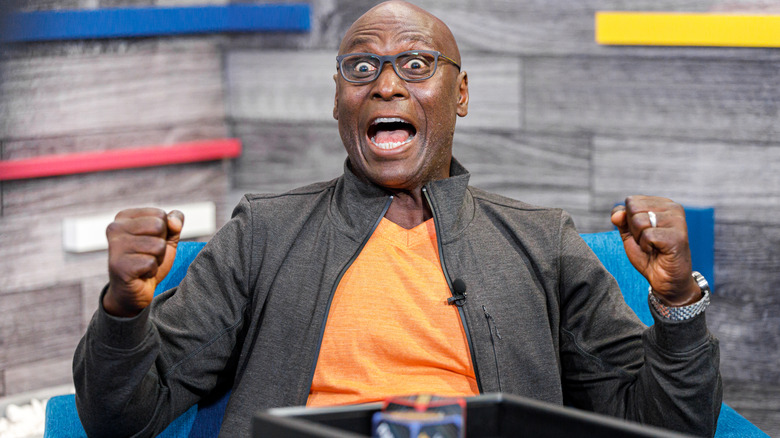 Rich Polk/Getty Images
Lance Reddick was one of those actors who elevated anything he was in. He was a standout performer in "The Wire" and brought gravitas to the role of Charon in the "John Wick" franchise. As such, it's understandable that many fans were disappointed to hear on March 17, 2023 that the beloved actor had passed away at the age of 60.
Even diehard fans may not have realized what a prolific voice actor Reddick was, lending his legendary pipes to amazing characters in "DuckTales," "The Legend of Vox Machina," and "Rick and Morty." Reddick could be deadly serious when he wanted to be, but on "Rick and Morty," he delivered one classic line after the next as Alan Rails, the ghost train-summoning superhero part of the Vindicators line-up. He voiced the character on Season 3's "Vindicators 3: The Return of Worldender" but came back to voice him in the online spinoff series, "The Vindicators." It was a short-lived role, but like all his performances, Reddick brought his A-game to it.
Lance Reddick was a big Rick and Morty fan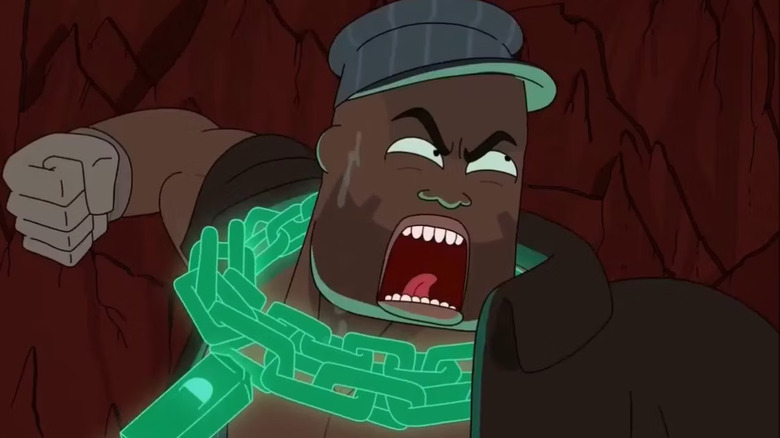 Adult Swim
"Vindicators 3: The Return of Worldender" had a stacked cast of guest starts. In addition to Lance Reddick voicing Alan Rails, there was also "Community" star Gillian Jacobs as Supernova and Christian Slater as Vance Maximus. In true superhero fashion, Alan Rails had his own tragic backstory, consisting of his parents dying in a railroad accident and him receiving the power to summon ghost trains. 
Despite the episode coming out in 2017, Reddick seemed to have remained a passionate "Rick and Morty" fan. In 2021, he took to Twitter to write, "I took a break from sobbing today to look wistfully out my window and contemplate what I'm doing with my life. But then my wife got the internet working again, so it was #RickandMorty time. Life seems a little brighter now..."
Reddick had a great sense of humor, as demonstrated on another Adult Swim show he appeared on — "The Eric Andre Show." He had one of the more memorable appearances on the series, which is really saying something, when he slammed his fists on Andre's desk, causing him to break character, before Reddick walked away saying, "You need a new desk." Many people probably wouldn't think Cedric Daniels from "The Wire" could be funny, but Reddick proved time and time again he could be positively hilarious, and he'll be sorely missed.