Grey's Anatomy Fans Are Emotional Over Catherine's S19 Return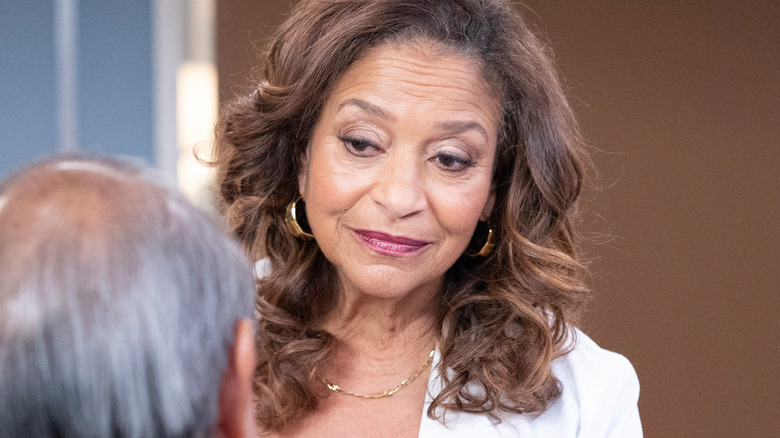 ABC/Liliane Lathan
According to executive producer Krista Vernoff, the purpose of "Grey's Anatomy" Season 19 is to revitalize some of what made the show work in its earliest years, principally through the point-of-view of a new group of young interns. That said, even classic "Grey's Anatomy" brought about some frustrating deaths, and the return of a fan favorite character in Season 19, Episode 10 has some viewers emotional about the fact that it seems like her days on the show are numbered.
Catherine Fox (Debbie Allen) is an expert urologist and surgeon, and the events of Season 19, Episode 10 mean that she's needed at Grey Sloan Memorial Hospital, where her husband Richard (James Pickens Jr.) works. This appearance, however, likewise means a return of a storyline about a cancer diagnosis she received in Season 15, which last saw Catherine determining to forgo treatment and simply live out the rest of her days as happily as possible. In Episode 10, she tells Richard about her cancer's severity for the first time, and fans think this might be the beginning of the end for her character.
For example, in a Reddit thread about the episode, user FourDrunkMoms argued that Catherine's hesitancy to discuss her health with Richard is likely a sign that things won't go well for her moving forward. Meanwhile, in that same thread, user toptoptop125 found even her appearance to suggest poor health, reinforcing the idea that Catherine's near future seems bleak.
The Grey's Anatomy fanbase thinks Catherine's return marks the beginning of the end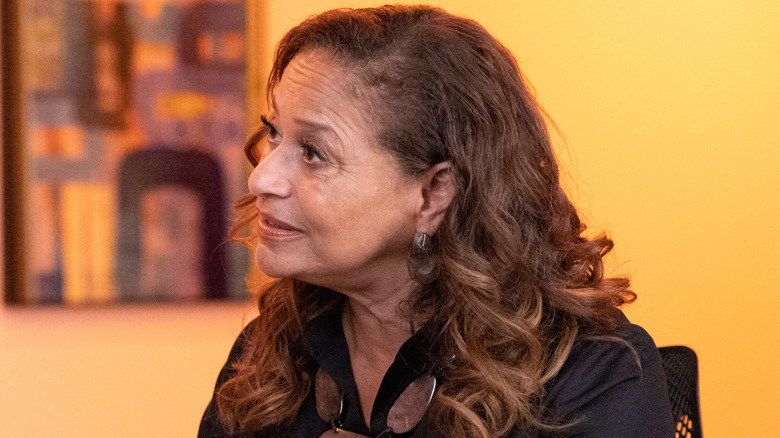 ABC/Liliane Lathan
On Twitter too, a number of "Grey's Anatomy" viewers shared their thoughts about Catherine, many of whom are likewise suggesting that her cancer diagnosis seems to be a lead-up to her imminent death. For instance, @StephonJS87 wrote that they're worried about Catherine based principally on her physical appearance in Season 19, Episode 10. Similarly, @KristinaMJ929 argued that Catherine's death is all but an inevitability. User @HannahKCarson24 expressed a similar thought in just a few words, writing "Oh no Catherine," followed by five crying emojis and the series' hashtag.
Understandably, a number of users appear to be personally affected by this development and ultimately don't want it to come to pass, like @WD_Fordy40 who urged "Grey's Anatomy" viewers to send good vibes Catherine's way. User @xoxo_kelseygirl even wrote, "If they kill off Catherine, you know what...I don't even care. I have nothing left to give to this show, omg."
Based on a track record of significant character deaths throughout the decades-long history of "Grey's Anatomy," it's quite possible that these users are correct about the direction of Catherine's storyline, which may well become even more emotional in the near future, should her cancer follow its expected trajectory.