Family Guy Fans Agree On Brian's Best Girlfriend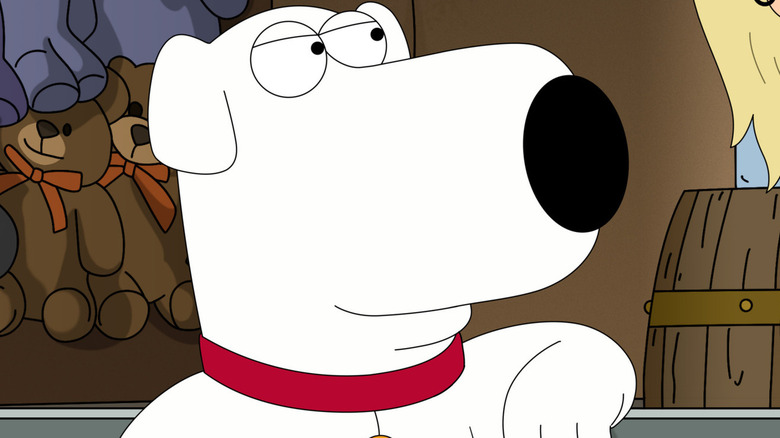 20th Television
"Family Guy's" Brian Griffin (Seth MacFarlane) is a real dog in every sense of the word. Over the years, Brian's sometimes questionable and unconscionable behavior toward women has led him down a path littered with broken hearts on both sides of the ledger. Whether it's his many failed attempts to woo Lois (Alex Borstein), the time he unknowingly slept with Quagmire's father (MacFarlane), or the time he briefly courted Lauren Conrad of "The Hills," Brian's got a penchant for being unlucky in love.
But most "Family Guy" followers still believe that the kindhearted dimwit, Jillian Russell (Drew Barrymore), was the best girlfriend Brian ever had. "Jillian wasn't the sharpest knife in the drawer, but has a great attitude and quite a looker," Redditor u/CaptArrrKelly posted. "Plus, Brian clearly can't handle a woman smarter than him [see Lauren Conrad], so her not being an academic would be a plus. Not justifying that last point, but for a scumbag like Brian it matters."
And it's not like Brian didn't meet some other nice women like Carolyn (Kat Foster) and Rita (Nana Visitor), but Jillian stole more than just Brian's heart. "Jillian was hands down the best gf for Brian," u/AccomplishedGate2791 agreed. Ultimately, things may not have worked out with Jillian, but the fans still think she was the best lover Brian managed to screw things up with.
Jillian remains a fan favorite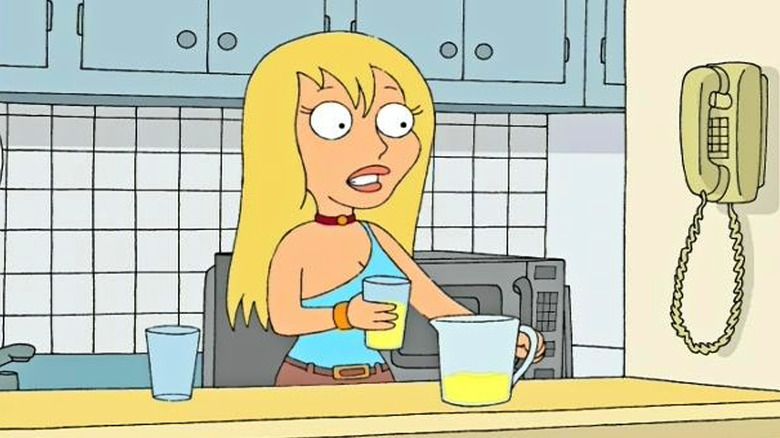 20th Television
Jillian Russell first showed up as a love interest for Brian Griffin (MacFarlane) on Spooner Street in the "Family Guy" Season 5 episode titled "Whistle While Your Wife Works." And even though Jillian has long since moved on with her life, fans still vote for her as Brian's best girlfriend all these years later. "Sweetest girl," Redditor u/STEALTH_Moles posted. "[I] was sad when they broke up."
"I, too, love Jillian," u/Morribyte252 agreed. "Jillian," u/CrazyaboutSpongebob concurred. "She had the most personality." Redditor u/LNERA1 then immediately poked fun at Jillian's — shall we say — lack of intellect: "Yea and that was kinda all she had." When Brian first met Jillian, he went out of his way to hide the fact that they were dating from the rest of the Griffin family for one simple but ridiculous reason: She's a dullard.
But despite Jillian's simple nature, Brian continued to date her because of how attractive she was. "'Brian had sex — with a really dumb girl — now he's taking his friend Stewie — to get some ice cream — in his car,'" u/NoNewPhriends quoted the song Stewie sang to Brian (set to the music of Gary Numan's "Cars") after Jillian slept with Brian. Despite her not being the brightest person around, Jillian still became a larger-than-life recurring character during her relatively short stint on "Family Guy," thanks to Barrymore's performance. And that's likely why fans loved her so much.