Does Shazam! Fury Of The Gods Have A Post-Credits Scene?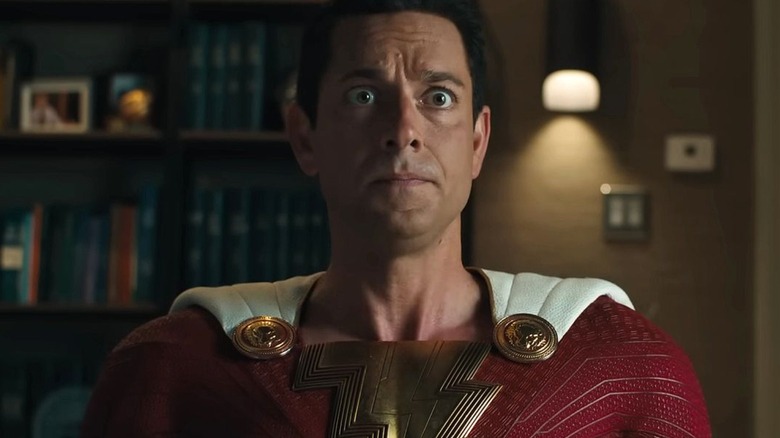 Warner Bros. Discovery/DC
The following article contains spoilers for "Shazam! Fury of the Gods"
To kick off the 2023 DC movie slate, Warner Bros. Discovery and director David F. Sandberg have a sequel for moviegoers to enjoy: "Shazam! Fury of the Gods." The long-awaited continuation to 2019's "Shazam!" brings all the action, laughs, and comic book absurdity one would hope for from such a flick, putting Shazam (Zachary Levi) and his extended superpowered family front and center once again. Of course, in what has become a tradition in the superhero genre, it also features an intriguing post-credits sequence.
The post-credits scene for "Fury of the Gods" connects closely to that of the previous "Shazam!" movie. It sees Dr. Thaddeus Sivana (Mark Strong), who is still imprisoned after the events of the 2019 movie, scribbling various letters and characters on the walls of his cell. He's then joined by the same creature who visited him in the last "Shazam!" movie's end-credits scene, Mr. Mind (Sandberg). The intelligent, conniving caterpillar tells a desperate Sivana to be patient and that he's forming the perfect plan.
All in all, this isn't the most gripping post-credits scene imaginable, especially since it's not that different from the one tied to the "Shazam!" credits. Not to mention, it's a disappointing reminder of what "Shazam! Fury of the Gods" could've been.
Mr. Mind could've played a major role in the Shazam! sequel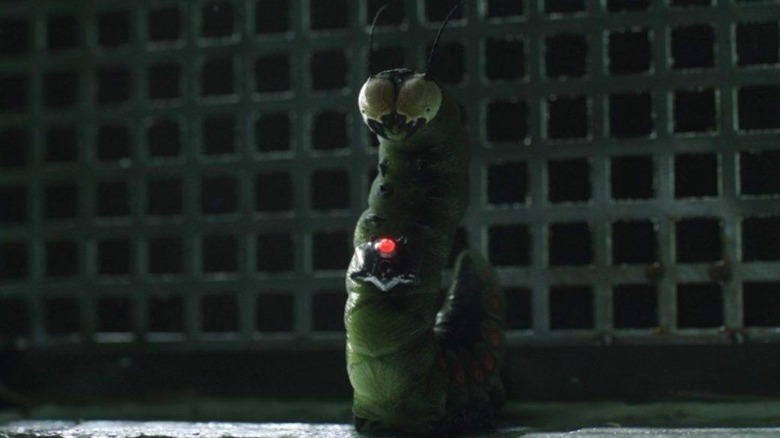 Warner Bros. Discovery/DC
It's impossible not to be a little confused over the lack of Mr. Mind in the "Shazam!" sequel. After all, isn't one of the points of a post-credits scene to tease the plot of a future movie? As it turns out, David F. Sandberg himself is inclined to agree, seeing as he didn't just toss Mr. Mind into the original "Shazam!" movie for fun. He actually intended to use the telepathic bug in what ultimately became "Shazam! Fury of the Gods," but this never came to pass for pretty understandable reasons.
In September 2022, Sandberg fielded fan questions via Instagram, and unsurprisingly, queries regarding the "Shazam!" duology made their way onto his feed. One user asked the director why Mr. Mind wasn't the main villain of the sequel, with the Daughters of Atlas taking that spot instead, and Sandberg gave a straightforward answer. "Early on we did explore having Mister Mind be a big part of this story but it would have been too much movie. Even without him we had to cut things down to fit it all into one movie," he wrote (via ComicBook.com).
Maybe someday Mr. Mind will finally enact his evil schemes, but for the time being, it seems he'll just continue to plot after the credits.