How Twitter Reacted To Shazam! Fury Of The Gods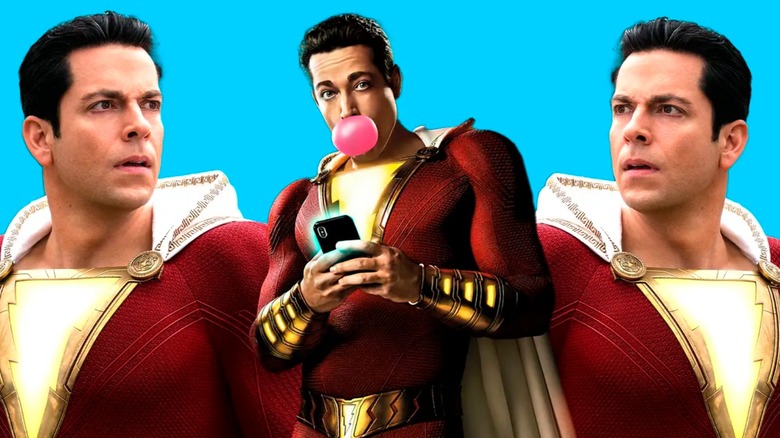 Static Media
As James Gunn and Peter Safran prepare to kick off the revamped DC Universe — leaving the DC Extended Universe largely behind — we're witnessing the final few releases that were greenlit prior to their hiring. Before we get to check out fellow holdouts like "The Flash" and "Aquaman and the Lost Kingdom," we'll get to meet up with the Shazamily once again for "Shazam! Fury of the Gods." This sequel to 2019's "Shazam!" sees the title hero (Zachary Levi) and his superpowered family take on godly new foes who threaten the entire world.
Ahead of the release of "Fury of the Gods," some critics were fortunate enough to see the sequel early, going on to post their reviews online so potential moviegoers know what to expect from it. Overall, most are in agreement that it's just fine. It has its big moments and gives you what you would want from a Shazam adventure, but ultimately fails to surpass its predecessor. Of course, these assessments come from a small group of critics. What does the wider DC and Shazam fanbase think about this long-awaited continuation?
Thankfully, for those curious, reactions to "Shazam! Fury of the Gods" from the general public have begun to pop up on Twitter. Here's what fans think about director David F. Sandberg's latest Shazam tale.
Fury of the Gods has won over many Twitter-using moviegoers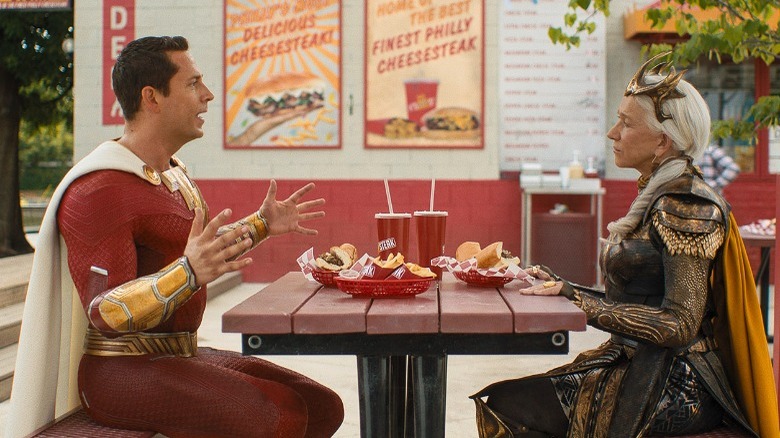 Warner Bros. Discovery/DC
Based on the earliest reactions to "Shazam! Fury of the Gods" that have made their way onto Twitter, it has become even more clear than it already was that fans and critics don't always see eye-to-eye. Many folks on the social media platform have been quick to voice their support for the sequel.
"Shazam Fury of the Gods is a lot of fun. Idk if it was better than the first movie, but the villains and the action were definitely a step up," wrote @TaskMask9, teasing the film's handful of surprises and two post-credits scenes. @hijabifilm quite enjoyed the sequel, too, rating it a 10 out of 10 and highlighting the comedy as one of its strongest elements. Twitter user @pavol_matula also appreciates the movie's comedic side in addition to its more serious one. They're a fan of the new characters and worldbuilding elements as well.
As for @BlackMajikMan90, they admit that "Fury of the Gods" has its flaws, but they don't outweigh the positives. "It's these amazing characters sprinkled with a heavy dose of heart that makes it all worthwhile," they explained. @TheDCTVshow tweeted, "SHAZAM FURY OF THE GODS is endearing, hilarious, entertaining and epic. Helen Mirren stands out as a great addition to Shazam's roster." They also note that it's a crowd-pleaser that goes bigger than the first "Shazam!" movie and packs in some big twists. After seeing it, @Chadlyco is holding out hope that Zachary Levi returns as Shazam in DCU.
The Shazam sequel isn't free of online criticism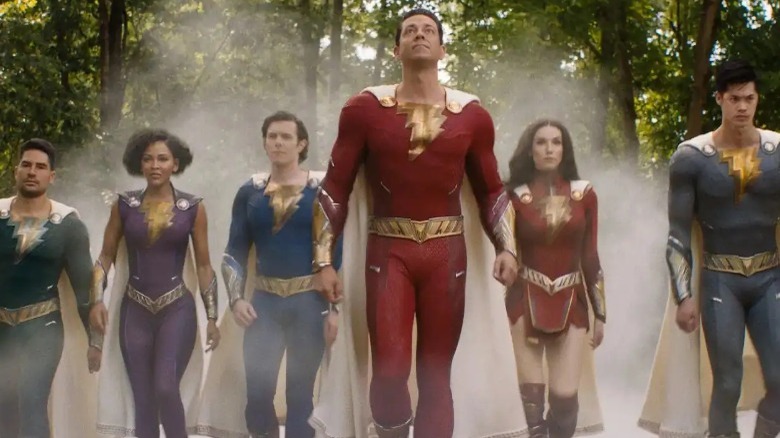 Warner Bros. Discovery/DC
At the same time, just because some DC fans aren't in sync with the critical consensus doesn't mean all of them are. People have also taken to Twitter to express their disappointment in "Shazam! Fury of the Gods" for one reason or another.
@CodyLeachYT voiced their exhaustion with comic book movies of this style, posting, "What made Shazam unique was portraying a kid endowed with powers. That is almost completely abandoned here for yet another 2hrs of good capes punching bad capes." Twitter user @ShahiddIqball wasn't impressed either, specifically calling out the film's VFX shots as unforgettably rough. Meanwhile, @haskell420 had several complaints about the sequel, ranging from the pacing to the perceived misuse of Helen Mirren and Lucy Liu (who play Hespera and Kalypso, respectively).
At the end of the day, reading Twitter reactions to a movie is no way to form an opinion on it. If you wanna really figure out where you stand on "Shazam! Fury of the Gods," the best way to do so is to check it out yourself. It's currently playing exclusively in theaters.